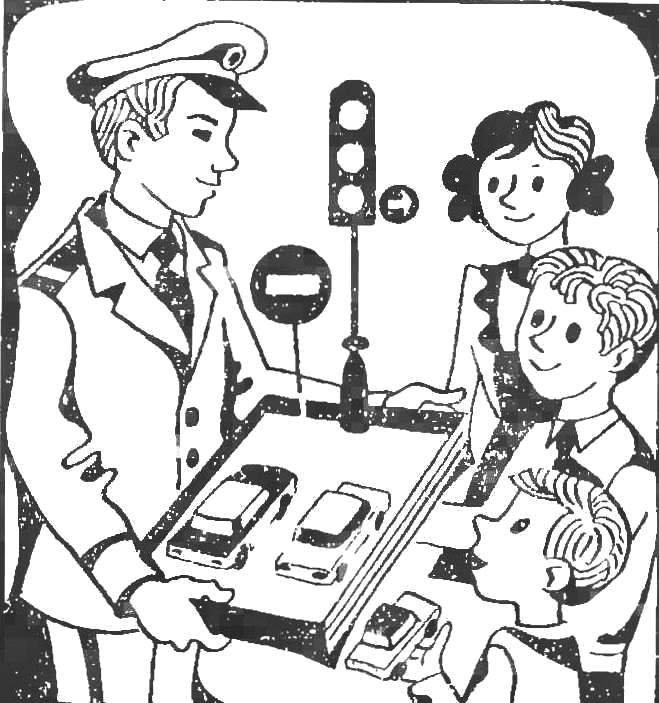 The rules of the road have already received a permanent residence permit In the walls of preschools and schools. The kids are introduced to the basics of road credentials on the lessons conducted by Tutors and teachers, using visual AIDS, short films, and filmstrips.
A great help in promoting traffic safety could have a themed game, original toys and Souvenirs.
Therefore, the country held the all-Union competition for the best game, toy, souvenir for children on road safety. This competition is organized by the Ministry of light industry of the USSR, USSR Ministry of internal Affairs and the Ministry of education of the USSR.
In competition can take part collectives of scientific-research and design organizations, and individual authors are Amateur designers and young engineers.
The winners that presented the best samples will be awarded with diplomas of the Ministry of light industry and monetary awards established by the USSR Ministry of internal Affairs: three prizes of 400 rubles; three on 300 roubles; three 200 roubles; six awards for 50 rubles.
The Ministry of light industry of the USSR will provide in 1977, mass production samples of award-winning games, toys and Souvenirs.
The competition will continue until 15 December 1976
Submissions to the contest must be sent with the data about the author or authors (surname, name, patronymic, year of birth, place of work, residence) to the address: Moscow, B-140, ul Nizhnyaya Krasnoselskaya, d. 12, CKTBI (indicating "the contest").
L. OVCHARENKO, senior inspector of management of GAI of the Ministry of internal Affairs of the USSR