Lightweight, foldable, occupying little space in the house, drawing a table can be made of chipboard or plywood with a thickness of 15-20 mm. Due to the simple design it is easy to do at home, having a hand saw, plane, hammer and some other tool.
For work surface use the shield 750×950 mm. Other details can be cut from scraps, even the right size.
For attaching hinges to the panel take the auxiliary wedges size 40×40 mm. Loop is better to use the so-called piano (long), but it is possible and common. For the manufacture of clamp-clamp used sheets with a thickness of 3-4 mm and lambs with thread M5 or M6.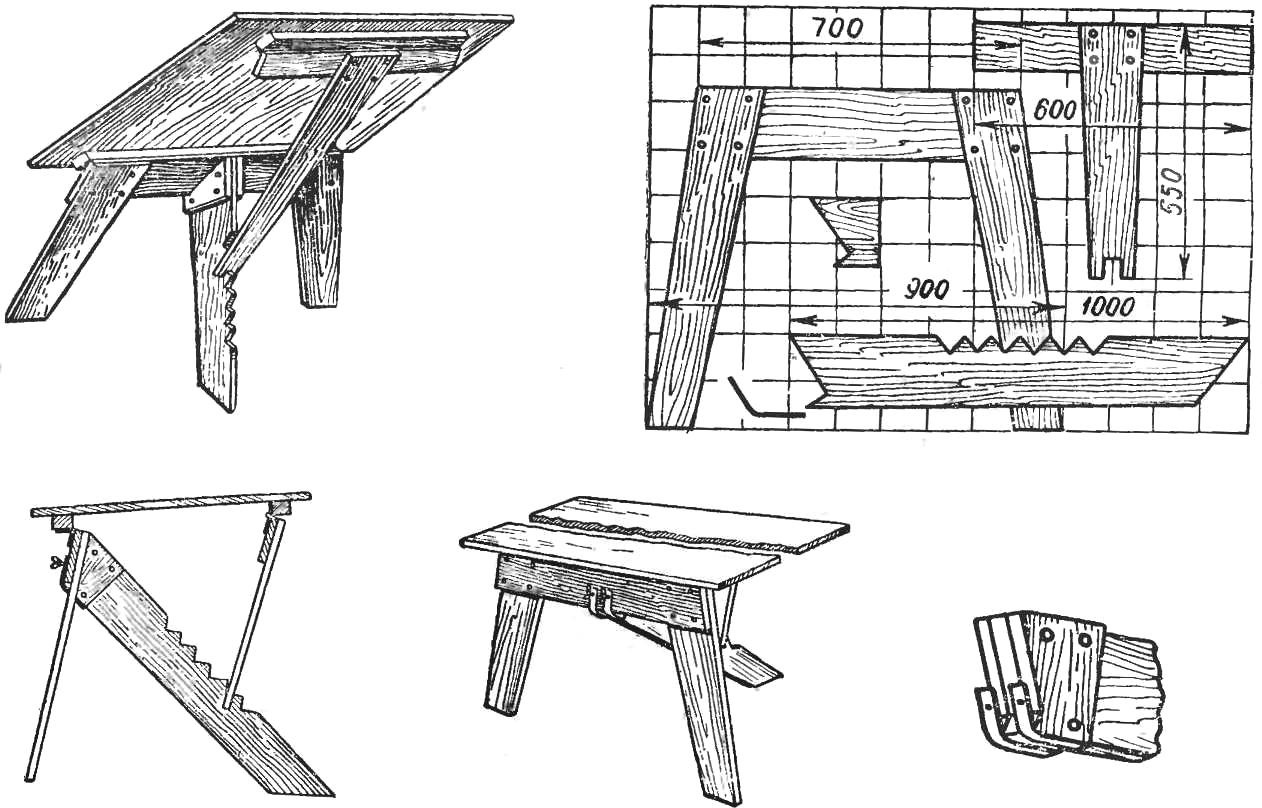 Collect table on the screws and carpenter's glue. All the surfaces are treated with abrasive paper and then covered with a colorless oil or nitrocellulose lacquer.
Recommend to read
TACTICAL SIXTIETH
(Model-a copy of the R-17). In October 1950, S. P. Korolev, the former at that time Chief designer of the Department of NII-88, involved in the ballistic long-range missiles, appealed to...
TENT OF THE DAY
Sold in stores in the domestic tent with awning heavy (about 3 kg), and without an awning — do not protect from the rain. Import — easier and better, but expensive. Therefore, some...