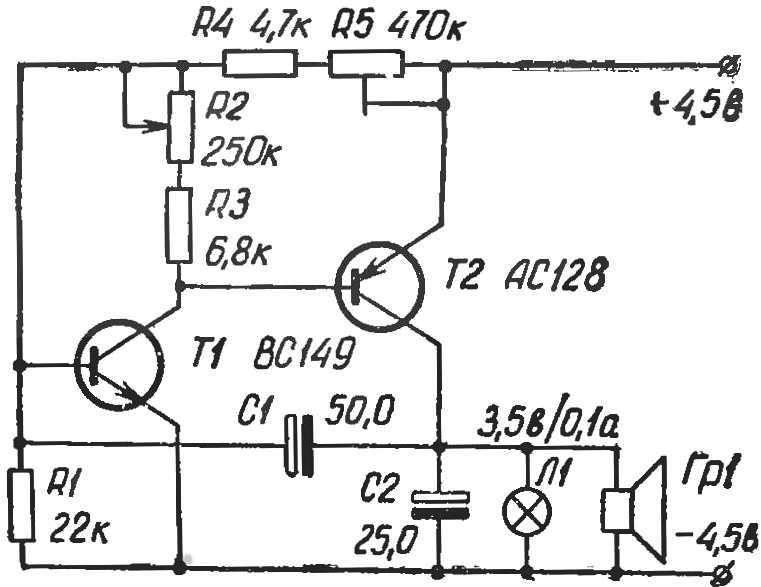 "beats" the beats not only sound, but light pulses. In his scheme includes two transistor of different conductivity. The excitation amplifier is implemented by using positive feedback through the capacitor C1. The pulse repetition frequency — from 40 to 210 per minute — adjust the variable resistor R2. The amplitude — adjusted with resistor R5.
The transistor T1 of the type МП37, T2 — МП39. The dependence of the selectable resistance of the variable resistor R2 of the rotation angle of the engine must be linear. The resistance of the voice coil of the loudspeaker is 8 Ohms.
Recommend to read
THYRISTOR VOLTAGE REGULATOR
My thyristor voltage regulator (THREE) is easy in manufacture and adjustment, linearity regulation and high power output — 200 watts without heatsink and 1000 watt radiator cooling area...
THE LIGHT TURNS ON THE SOUND
In Amateur practice it is often required to provide an audible alarm, activated when the lighting of any object, the device responds to sudden illumination luminous flux working...