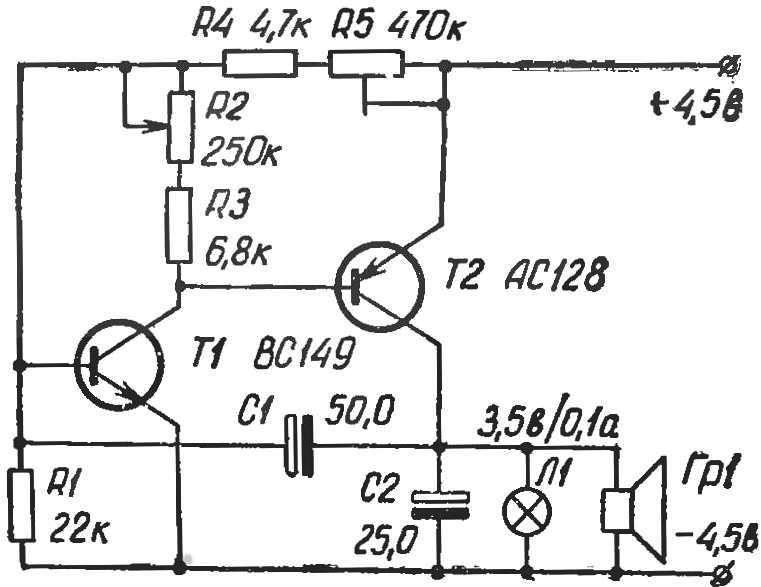 "beats" the beats not only sound, but light pulses. In his scheme includes two transistor of different conductivity. The excitation amplifier is implemented by using positive feedback through the capacitor C1. The pulse repetition frequency — from 40 to 210 per minute — adjust the variable resistor R2. The amplitude — adjusted with resistor R5.
The transistor T1 of the type МП37, T2 — МП39. The dependence of the selectable resistance of the variable resistor R2 of the rotation angle of the engine must be linear. The resistance of the voice coil of the loudspeaker is 8 Ohms.
Recommend to read
THROUGH SWAMPS AND OBSTACLES
The letter came from the Bashkir village of chishma from the subscriber of our magazine Damir Danova. Damir talks about his neighbor — the avtokonstruktor-enthusiast Alexei Maskaev,...
"ARCTIC WOLF" IN THE SNOW
In recent years, Amateur designers snowmobiles somehow forgotten about the ski-tracked vehicle whose design is thoroughly worked out by dozens of manufacturers in hundreds of models, and...