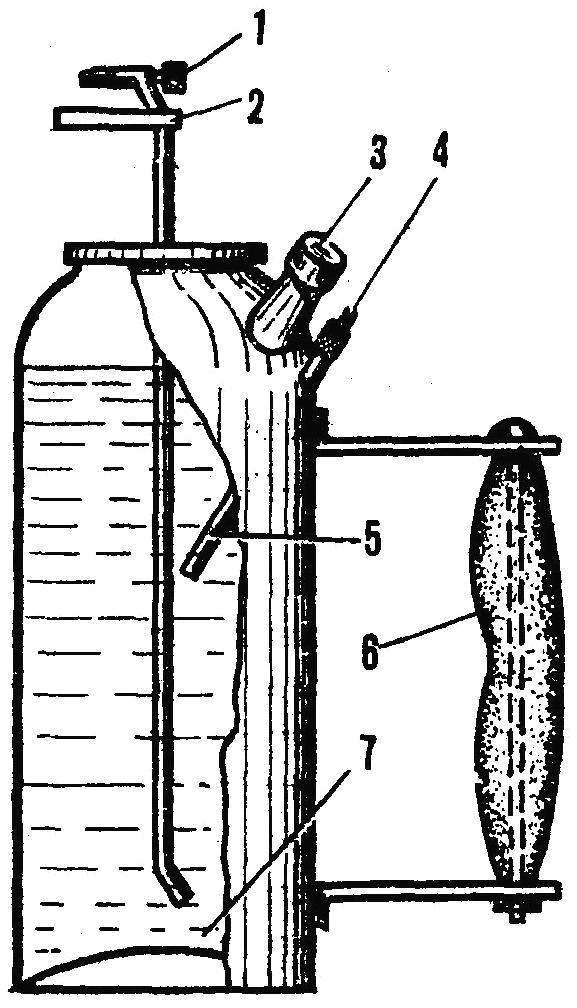 In your magazine (No. 5, 1974), we wrote about how to extend the life of the aerosol can using a Bicycle valve. Here is another diagram of a homemade spray paint suggested by our reader A. by Malmakov from Alma-ATA region.
Homemade spray gun:
1

— shut-off valve-needle, 2

— trough 3 — filler plug 4 — valve, 5 — tube, 6 — handle, 7 — paint.
Recommend to read
ONE INSTEAD OF FIVE
Combination wrench for cylinders. Probably no industrial sector or agricultural workshop now can not do without gas welding or cutting metal. Widely used and effective method such as...
WORKS VACUUM
When using groundwater into the well usually clog a pipe with valve and filter, the latter often out of order. Repair need to get the whole structure. The problem of repair and operation...