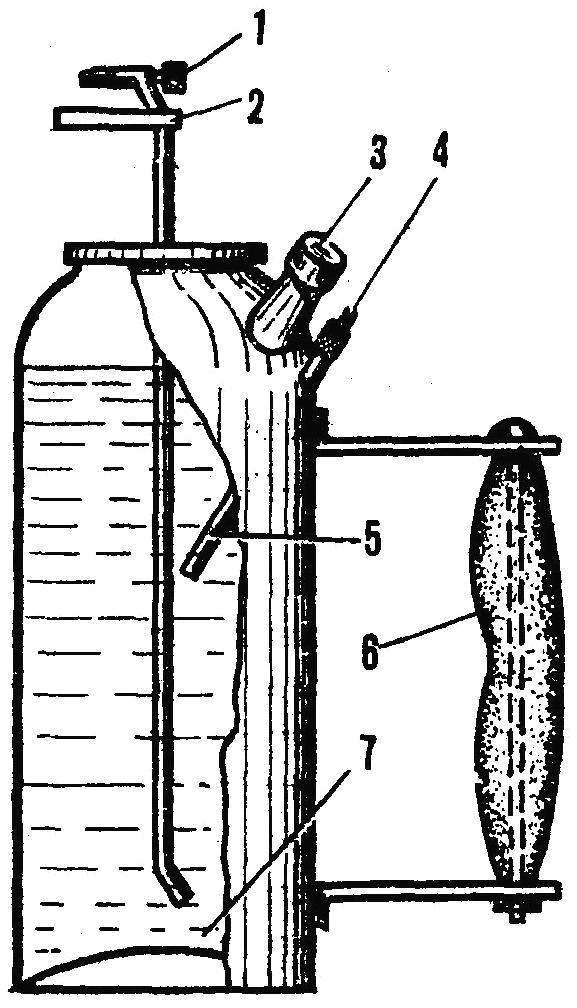 In your magazine (No. 5, 1974), we wrote about how to extend the life of the aerosol can using a Bicycle valve. Here is another diagram of a homemade spray paint suggested by our reader A. by Malmakov from Alma-ATA region.
Homemade spray gun:
1

— shut-off valve-needle, 2

— trough 3 — filler plug 4 — valve, 5 — tube, 6 — handle, 7 — paint.
Recommend to read
FROM "SPIDOLY" LAB!
(Continued. Beginning at No. 1' 2005)   Instruments based on the radio. Modification of the receiver "VEF-Spidola"   The radio is a transistor superheterodyne (Fig.For the;...
HELICOPTERS
The helicopter rotary wing aircraft unit, which are necessary for flight lift and thrust generated by one or more rotors (propellers) driven by an engine or multiple engines. Almost...