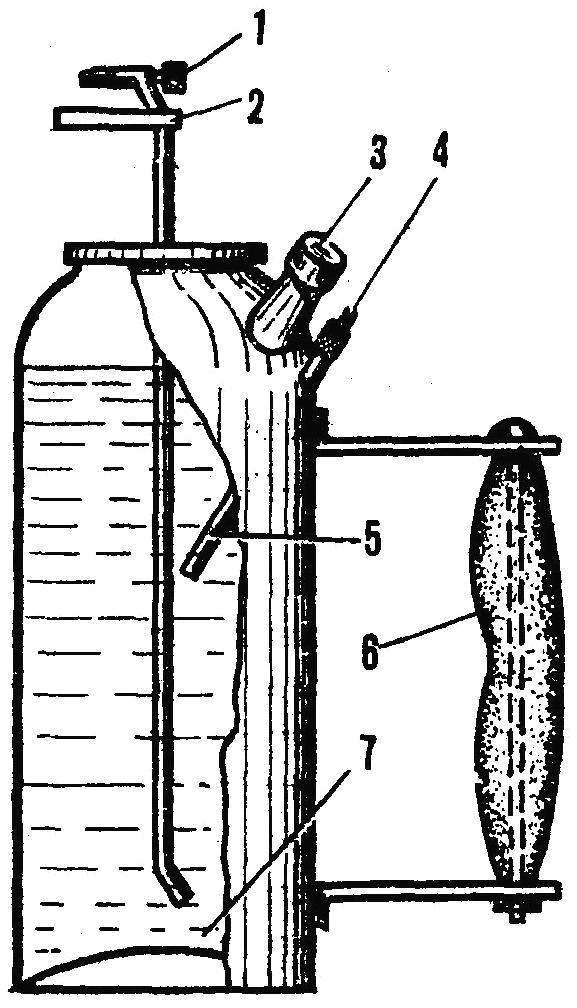 In your magazine (No. 5, 1974), we wrote about how to extend the life of the aerosol can using a Bicycle valve. Here is another diagram of a homemade spray paint suggested by our reader A. by Malmakov from Alma-ATA region.
Homemade spray gun:
1

— shut-off valve-needle, 2

— trough 3 — filler plug 4 — valve, 5 — tube, 6 — handle, 7 — paint.
Recommend to read
UNDER THE MOTTO "SPEED"
The emblem of the Leningrad order of Lenin shipbuilding Institute — sailboat on the open book — a notice to all shipbuilders. Bold design solutions, the movement of the search inherent...
CREATIVE CORNER
I was always surprised how passionate people are literally "cuts out" even in their small apartments place under house workshop while compactly arranging the equipments and tools...