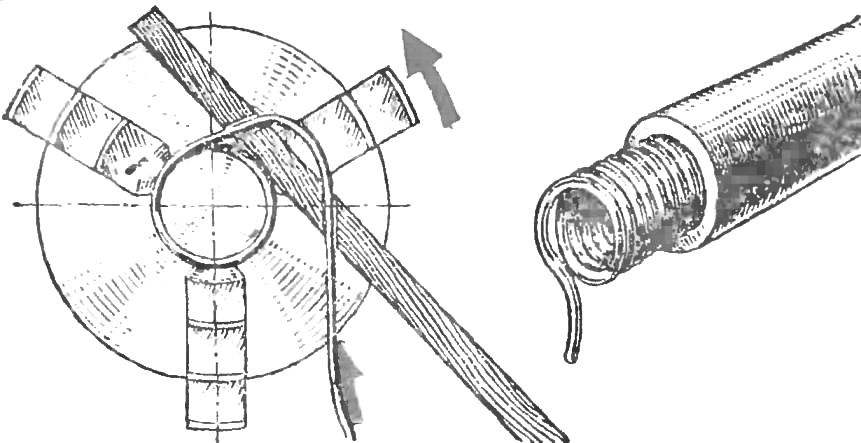 Before bending the steel pipe, it is necessary to fill calcined, sifted through a fine mesh sand, and the ends to drown out the wooden plugs. In the circle of carting the Moscow Palace of pioneers and pupils named after N. K. Krupskaya children very often had to bend the pipes for frames of go karts and sand thing with them is not acceptable. "What if instead of sand inside the pipe to insert the spring?" thought the guys Tried — out. Now the bending of the tubes to the frame kart does not cause any difficulties. With the help of simple fixture on a lathe from wire grade optical fiber Ø 1.5 — 2 mm (depending on pipe diameter) of the circumferential coil spring. Its external diameter must be such that it with some effort entered into the pipe. The main property of the spring to be very stiff in one direction and flexible in another — is used to prevent undesirable deformations of the tubes.
Recommend to read
THE PLANE ON THE RAILS …
For individual construction is often necessary to make processing of logs for construction of wood with different cross-sections (beams, plates, boards). Due to the large weight of logs...
IN LARGE AND SMALL
Under this title in one of last numbers we published a compendium of universal furniture for school workshops. Judging by the reader reviews she has received with great interest the...