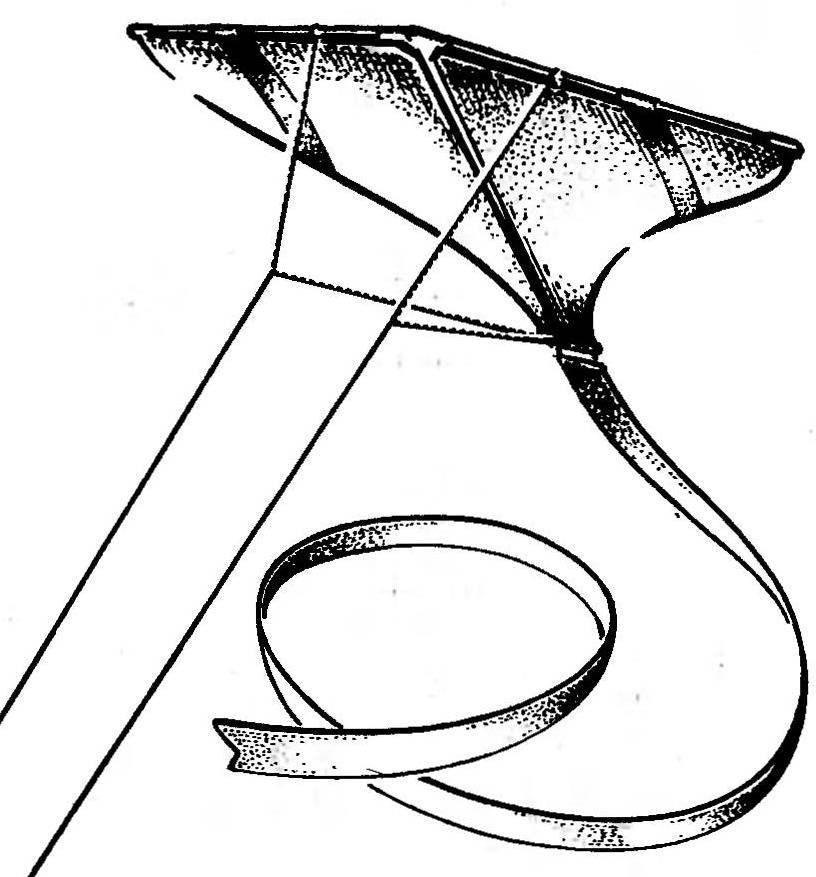 That a kite can be under the control of a pilot to perform almost a full range of aerobatics, very few people know. It should be noted that the modelers individual samples of superslow quite bulky and have a complicated design, which cannot reproduce is not for everyone. We offer our readers a new design "acrobatic" snake simplified scheme. Except for reduced dimensions, it is characterized by the possibility of quick Assembly and disassembly, which is invaluable during transportation.
If you decide to take on such aircraft, first prepare the materials for its manufacture. And they'll need a little bit. First of all it is the Reiki of high quality grained pine or spruce. On the selected workpieces should not be resinous places and notable ROE; wood is good only well dried. Still need to find a small trimming millimeter plywood, which in extreme cases can be replaced with pressshpana (it is also called "cardboard") with a thickness of about 1 mm. From the link best epoxy resin, although satisfactory strength of the connection can achieve and nitracline (the latter are applied with a "primer" – bonded surfaces first lubricated with glue and fully dried, then applied a fresh layer of the binder, the parts are tightly compressed to dry the seam for a period of three hours to days). On "sail" a snake is an ordinary polyethylene film, Mylar film or lightweight fabric such as "Bologna". In the latter case, the serpent looks more professional and can serve more than one season; but the increased weight will allow him to confidently stand in the air only at high wind speed.
If you look closely at the drawings, basically it will clear the design flight the serpent and the principle of its manufacture and Assembly. Therefore, it is possible to stop only on certain features.