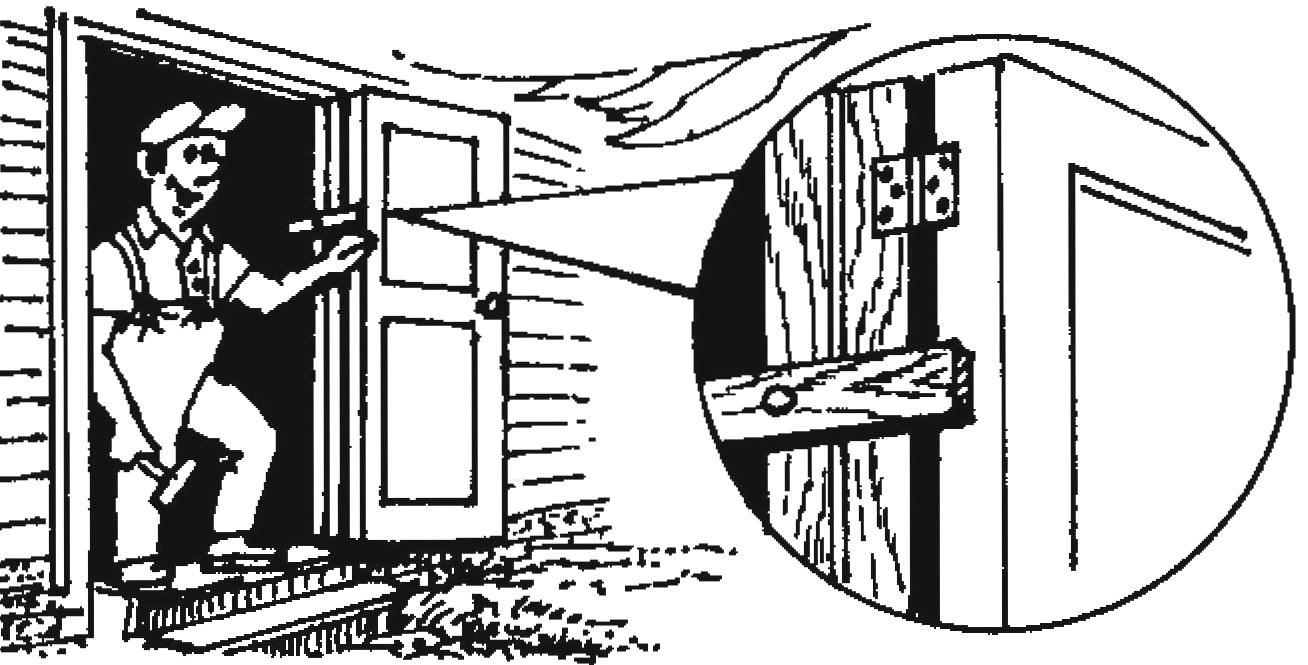 When the father works in the barn, the door often slams shut from the wind. To avoid this, he inserts it under the shovel which breaks down a lot. I offered to make a turn. Attached it to the doorframe when the door is opened the turntable rotates and locks the door.
G. POTAPOV, Arkhangelsk
Recommend to read
PUT THE SHEET
Such works a lot on the plot, and on a garden; you have delivered you the fertile land, sand, fertilizer or coal — in all cases it is necessary to work with a shovel. The task is much...
WORKS ABRASIVE
It often happens that a brand new, recently purchased, pasatizhi, pliers, wire cutters, etc. can neither open nor close. The easiest way to prepare the instrument for operation with...