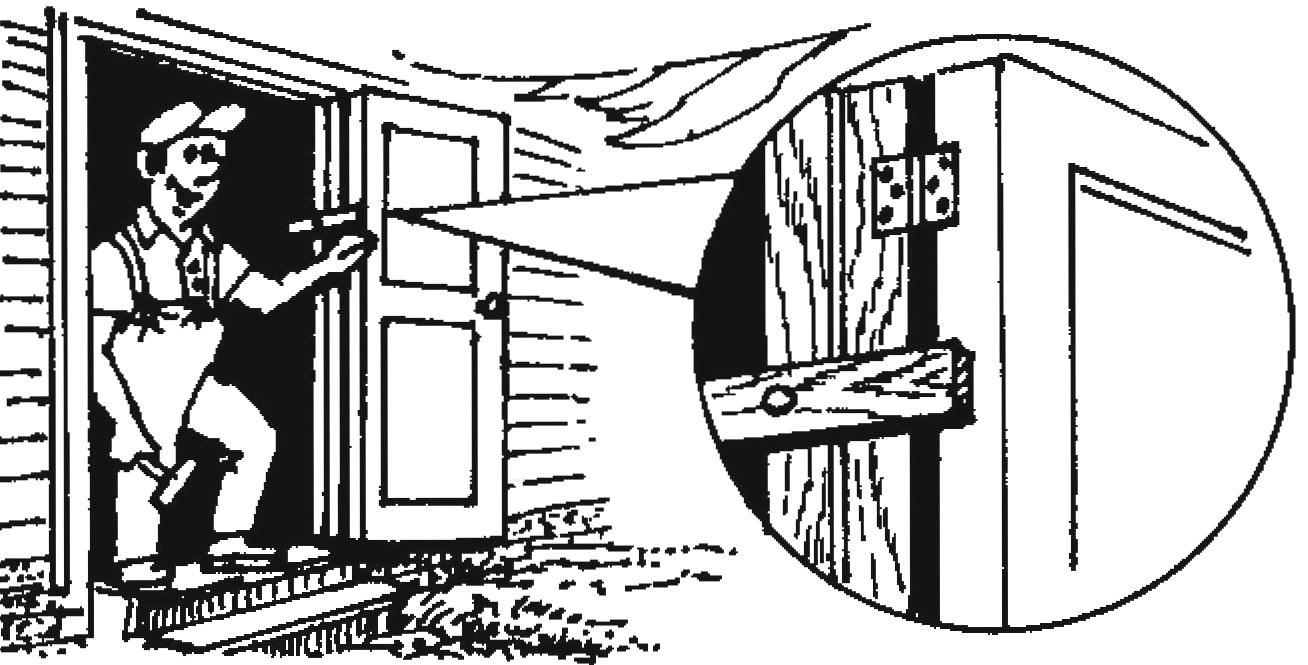 When the father works in the barn, the door often slams shut from the wind. To avoid this, he inserts it under the shovel which breaks down a lot. I offered to make a turn. Attached it to the doorframe when the door is opened the turntable rotates and locks the door.
G. POTAPOV, Arkhangelsk
Recommend to read
SU-17: FIGHTER AND BOMBER
Projects and experienced first instances of jet aircraft with variable geometry wings appeared during the Second world war: in our country the project of this aircraft was developed V....
THE MOPED IS IN THE HANDS OF THE CRAFTSMAN
  The owner of a light moped (or, according to modern classification — mo-led, i.e. motorbike), equipped with engine D-8, eventually notices that his two-wheeled machine is easy enough...