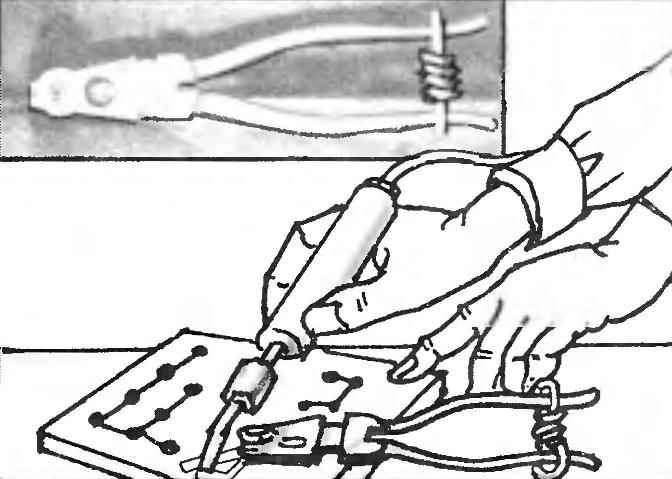 When working with small parts — for example, during soldering of electronic circuits, usually both hands are busy and you want or assistant, or an additional holding device.
In this role, a kind of third hand may serve as a regular pliers but with a spring or rubber tie to pens.
S. LEVCHENKO, G. s a n t-P etersburg
Recommend to read
AND CARPET AND LINOLEUM
Without a doubt, in any home the king of the floor — parquet. Today, however, such coverage for the majority — a problem. More accessible, of course, linoleum. It also has its...
TUBE LOCK
When connecting parts of the piping or hydraulic system, connect the tool to the pneumatic system or an irrigation hose at the joints not to do without special connector — threaded...