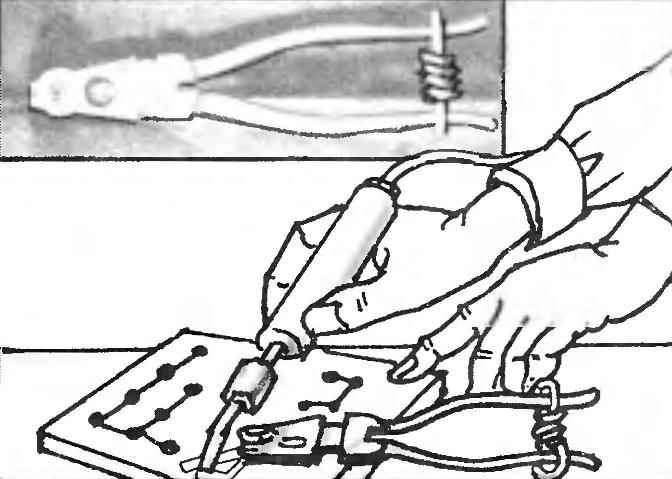 When working with small parts — for example, during soldering of electronic circuits, usually both hands are busy and you want or assistant, or an additional holding device.
In this role, a kind of third hand may serve as a regular pliers but with a spring or rubber tie to pens.
S. LEVCHENKO, G. s a n t-P etersburg
Recommend to read
PLIERS WITH SPRING
Work with pliers, side cutters or other similar tools will be significantly easier if the plastic knob to insert a spring made of cut steel wire with a length of about 150 mm.
SOLDERING UNDER A MAGNIFYING GLASS
Anyone who ever worked Uborki or repair of electronic devices knows how the success of the quality and precision soldering. Great benefits this can bring the use of simple devices...