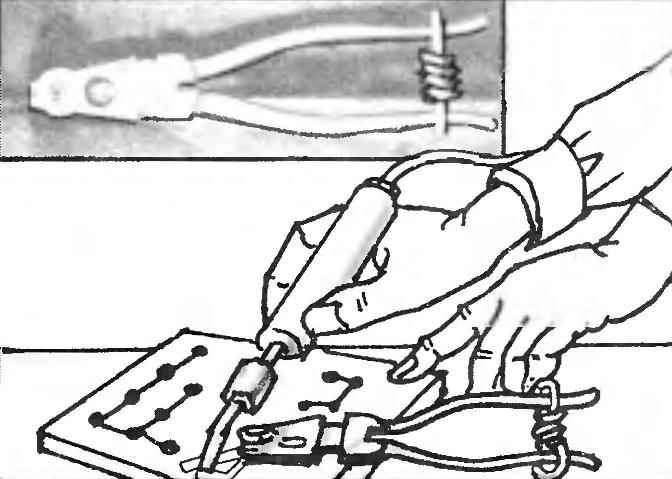 When working with small parts — for example, during soldering of electronic circuits, usually both hands are busy and you want or assistant, or an additional holding device.
In this role, a kind of third hand may serve as a regular pliers but with a spring or rubber tie to pens.
S. LEVCHENKO, G. s a n t-P etersburg
Recommend to read
All-wheel drive SUV LUAZ-969
Even the ancient Romans realized that to quickly get to the farthest provinces of the Empire is possible only in the presence of good roads. This truth was so obvious that laying them in...
THE CLEANER THE LAUNDRESS
Vacuum cleaner — large home hard worker: in addition to his primary duties, he can whitewash the ceilings, painting the car, spray the flowers. However, it is possible to "teach" to...