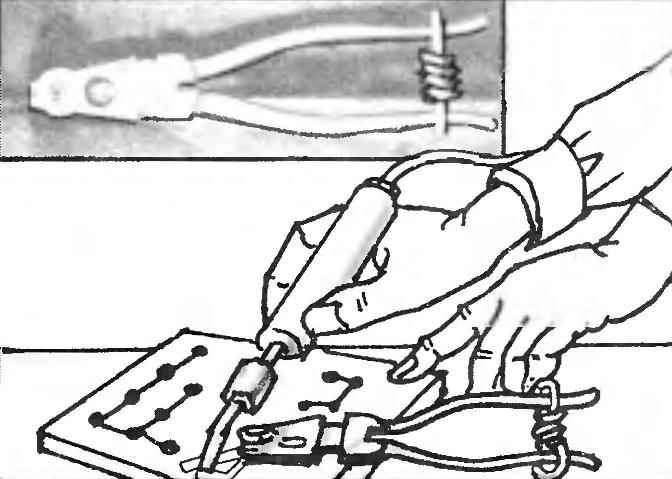 When working with small parts — for example, during soldering of electronic circuits, usually both hands are busy and you want or assistant, or an additional holding device.
In this role, a kind of third hand may serve as a regular pliers but with a spring or rubber tie to pens.
S. LEVCHENKO, G. s a n t-P etersburg
Recommend to read
DECORATIVE CANDLES
These elegant candles will easily fit into any modern interior. Their Golden lights create a home atmosphere of coziness and warmth, give a special charm to Christmas night. About the...
KOREAN CROSSOVER WITH AN AMERICAN EMBLEM
Not all know that Louis-Joseph Chevrolet, whose name is famous American car company, and millions released it the car does was neither the owner of the company, nor a car designer. ...