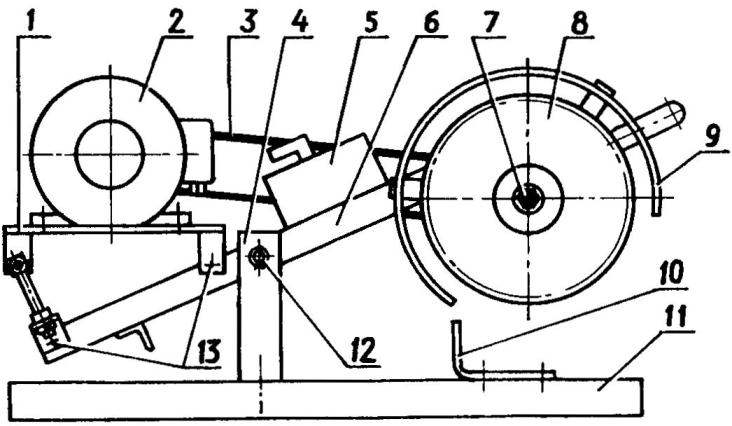 Balance small circular saw. After pruning trees in the garden goes into the waste a significant amount of branches of various thickness. Usually they go on the stove. Small branches are easily chopped with an axe, and the larger cut. Hand sawing — it is quite time consuming. To ease the gardening chores, I made a portable circular power saw. Quite light and compact. In addition, it balance, but more on that below.
The saw consists of a frame, one end of which is mounted on the drive shaft with saw blade diameter 250 mm, on the other — the motor power of 250 watts. The torque from the engine is transmitted to the shaft wedge belt type A. in the Middle of the frame is placed the casing with the starting equipment.
Frame with all mounted on it with units swinging on balancing the support, which, in turn, mounted on a massive wooden base. This arrangement is advantageous in that the weight of the motor balances the weight of the drive shaft relative to the balancer shaft, so working a saw is tiring.