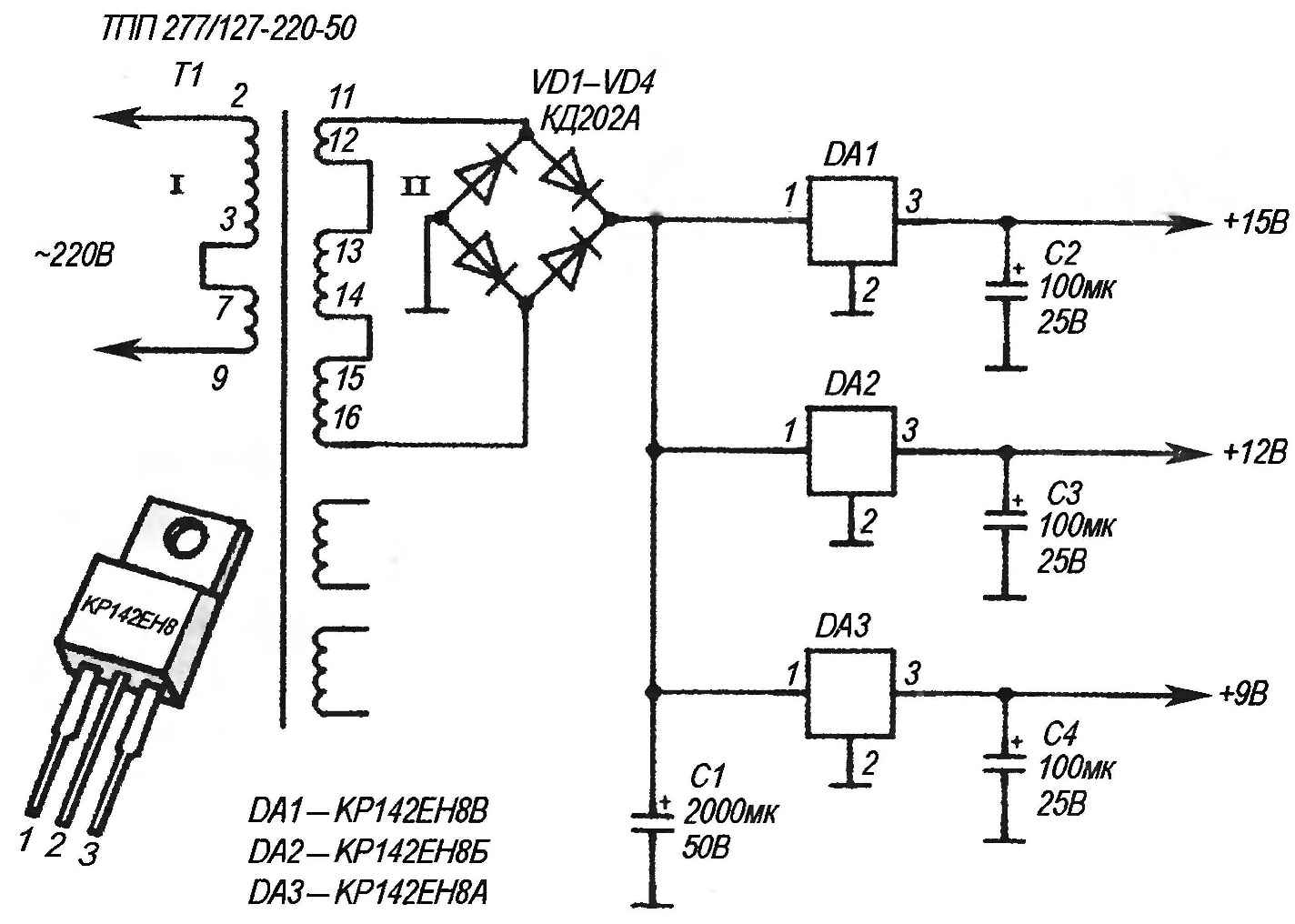 For connecting various electronic and household devices designed for a constant voltage of 9, 12 or 15 V, requires adapter (the adapter from the network 220V). Usually every device it sells.
Meanwhile, there are many devices without adapters, but in some time the latter may be useful, for example, to power portable electric drill (screwdriver), which has lost energy output of the battery, or receiver, whose "exhausted", or other similar event.
It must be sufficiently powerful and reliable power source, with automatic protection of output (triggered by a short circuit in the load) with the universality (outstanding various constant voltage) for use in the home.
The choice among the many published in the literature of the circuits of power supplies (adapters) allows to solve this problem, that is, on any "taste and color". In my view, many of the published schemes is complicated, though, and provide, as a rule, any one of the above voltage.
Meanwhile, users often need a universal power supply, issuing two (and preferably three) different value of current. Besides radio Amateurs, especially those with little experience in electrical engineering, a more simple version of such a device with a minimum of parts.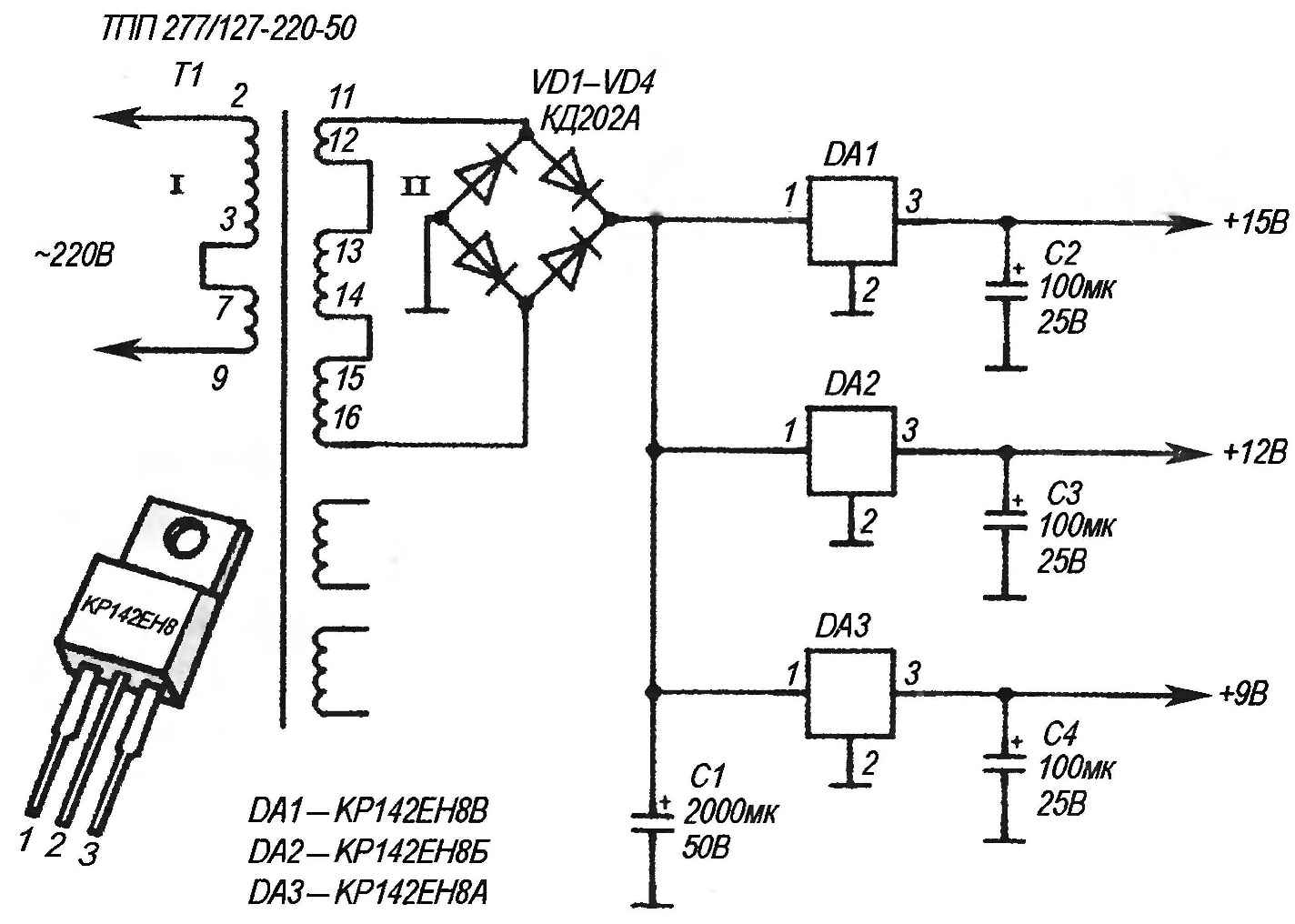 Electrical schematic a powerful, stabilized "trehoktavnogo" (outstanding voltage 9,12, and 15 V) power source.
---
Such a scheme displays a standard inclusion of integral stabilizers from КР142ЕН8 presented in the figure.
Manufacturer's recommended input voltage range for microcircuits КР142ЕН8А—КР142ЕН8В is in the range from 14.5 to 18 V At the output of stabilized voltage, respectively, of 9 V, 14 V, 15 V, and 36 V. the Current output of one integral stabilizer with output voltage of 12 V in practice does not exceed 0.9 A.
An additional increase of the output current
Parallel connection of the stabilizers КР142ЕН8 that maximize the current in the load is a multiple of the number of stabilizers. If there is a need to increase the capacity of the power source, it is sufficient to connect in parallel (similar scheme) some more chips КР142ЕН8 in accordance with the required useful output current.
During the design the author chose the stabilizers КР142ЕН8Б (КРЕН8Б) because of their low cost and prevalence. They can virtually no negative effects to replace КР142ЕН18А — КР142ЕН18Б (which provides the ability to adjust the output voltage up to 26.5 V with the input 5 — 30V). In the last case the maximum net power output can be further enhanced, because the maximum output current is the integral stabilizer КР142ЕН18Б reaches 1.5 a at A voltage of 12 V.