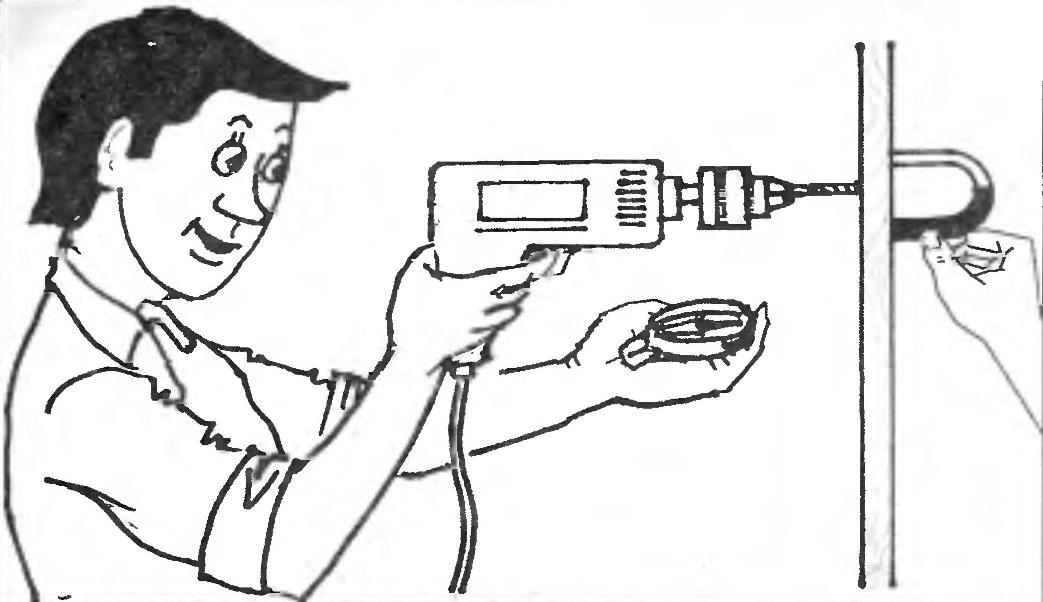 If you need to drill through wall, out the other side exactly in the right place — use…a compass.
Of course, in collaboration with the magnet, which should be put behind the wall just at the desired point: it will show the compass needle.
Recommend to read
WITH A COMPASS THROUGH THE WALL
If the wall must be drilled through hole, and the length of the drill is not enough, then this operation can be performed in two stages: the one on the other side of the wall. Drill to...
IS HORIZONTALLY
To withstand the strictly perpendicular direction when drilling holes in the wall or to any vertical surface— just attach to a drill with tape or duct tape carpenter's level. His shifty...