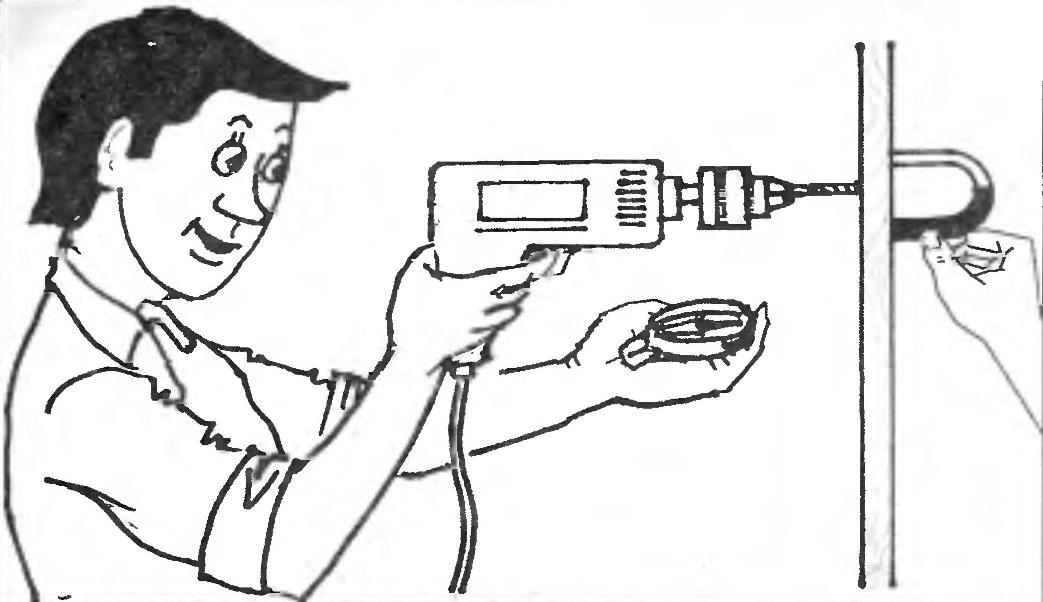 If you need to drill through wall, out the other side exactly in the right place — use…a compass.
Of course, in collaboration with the magnet, which should be put behind the wall just at the desired point: it will show the compass needle.
Recommend to read
WINGED TRAINER
To the journal is receiving increasing numbers of letters from modelers who make their first steps in the class RC. And, as a rule, one request — publish a description of the glider or...
IRON WILL BE EASIER
The iron cord when Ironing linen constantly thwarted, trying to get his hot soles. However, if you make a special extension cord, the socket of which to attach under the Ironing Board,...