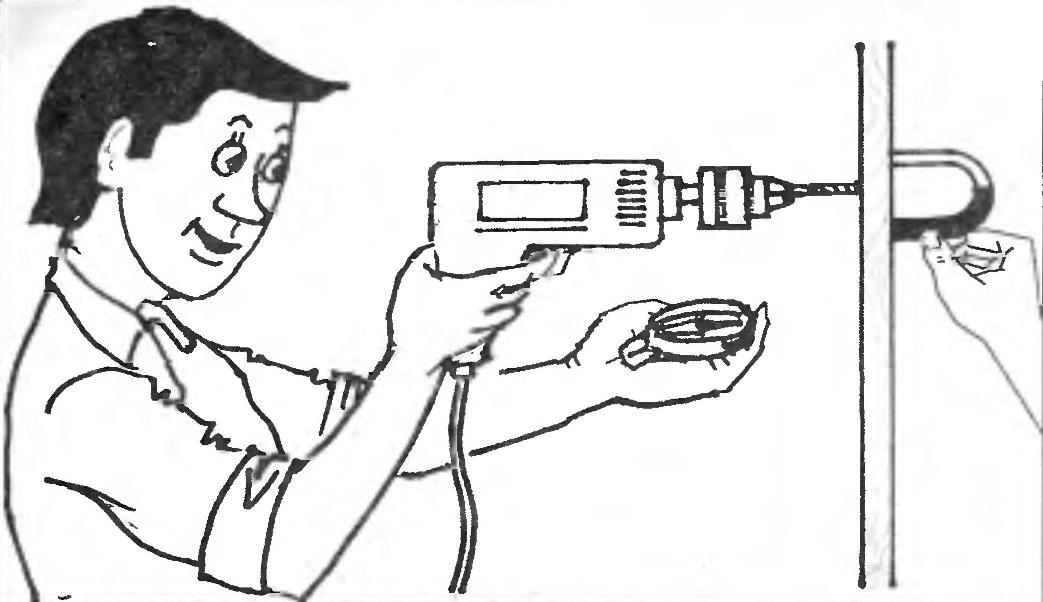 If you need to drill through wall, out the other side exactly in the right place — use…a compass.
Of course, in collaboration with the magnet, which should be put behind the wall just at the desired point: it will show the compass needle.
Recommend to read
A PLACE TO HIDE THE FASTENERS
Boxes of nails and screws love to fall to the floor. This can happen by careless movement of the hand, and vibration of the table. However, if a box mounted on a vertical hinge bottom...
A HINGE
What is the transmission from the engine to the wheels, automodelismo-speed specialist no need to explain — its production and refinement is paid no less attention than to the engine....