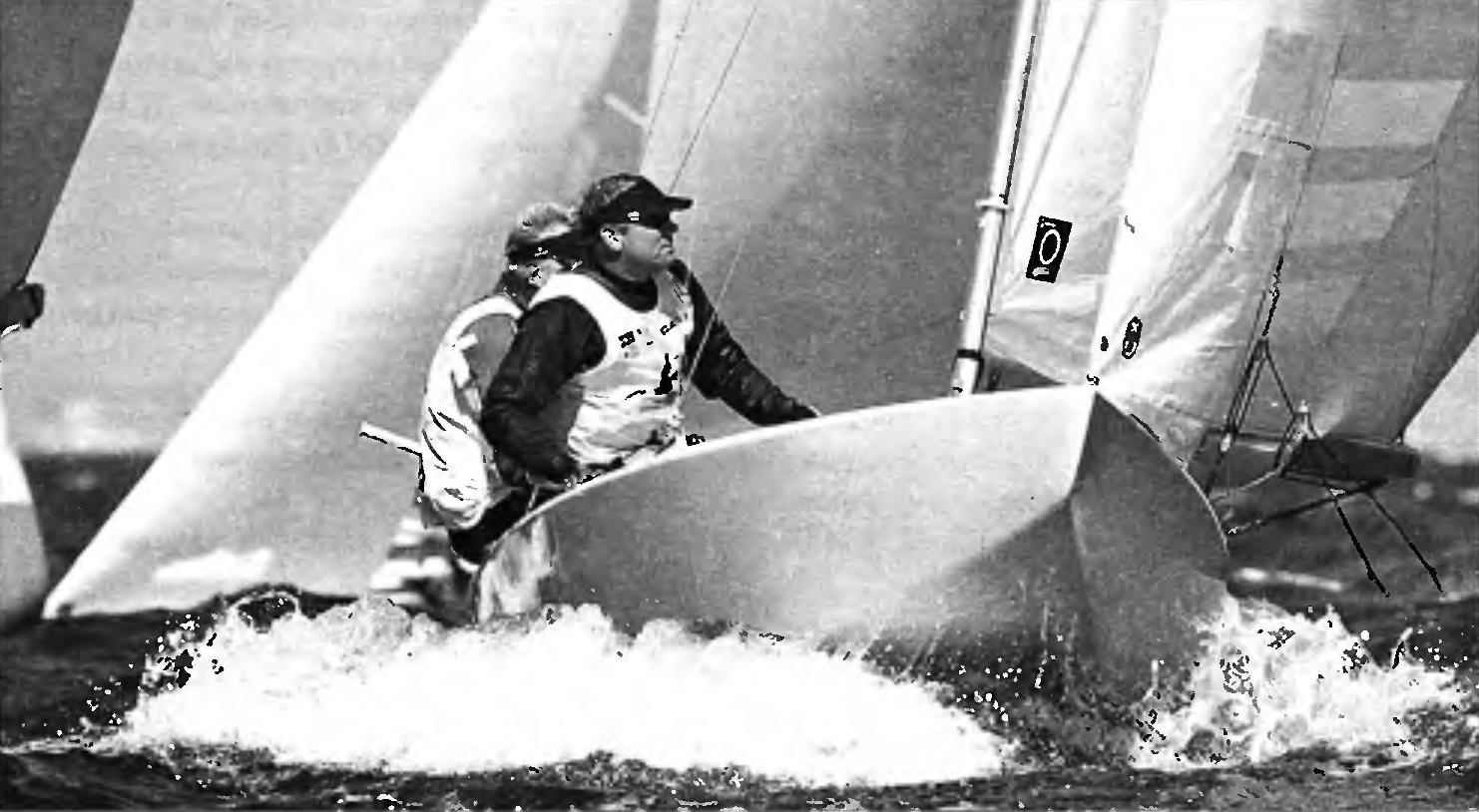 Despite the fact that the industry produces many different small vessels (including yachts), the number of homemade, Amateur-built, grows from year to year. They boldly experiment with various materials used in their projects are interesting technical solutions.
Applied technology construction of small vessels is the result of years of experience. But the limit to perfection does not exist, and there is always the possibility of improvement of the individual steps of a multi-faceted process, which can make the building any less time consuming, does not require high skills or cheaper. So, in recent years we have proposed and tested several non-traditional ways of making buildings that can undoubtedly be of interest to shipbuilders.
Before proceeding to their description, remember the traditional technological cycle, commonly used in the construction of yachts and small boats.
After all the theoretical curves plotted in full size Plaza on the contours of the frames and bulkheads are made elements of a constructive set of the housing. It is advisable to install both fastening elements for beds, shelves, lockers — so. in order to minimize outfitting work.
Fabrication of the hull on the slipway
For Assembly the housing is made of a slipway, which typically use two carefully otfugovannyh wooden beams, exposed horizontally. The skeleton of the future vessel, usually placed up the keel. In pre-marked areas on the slipway installed the frames and bulkheads and then through the keel timber and stem bars and fenders set is combined into a rigid three-dimensional structure (Fig. 1).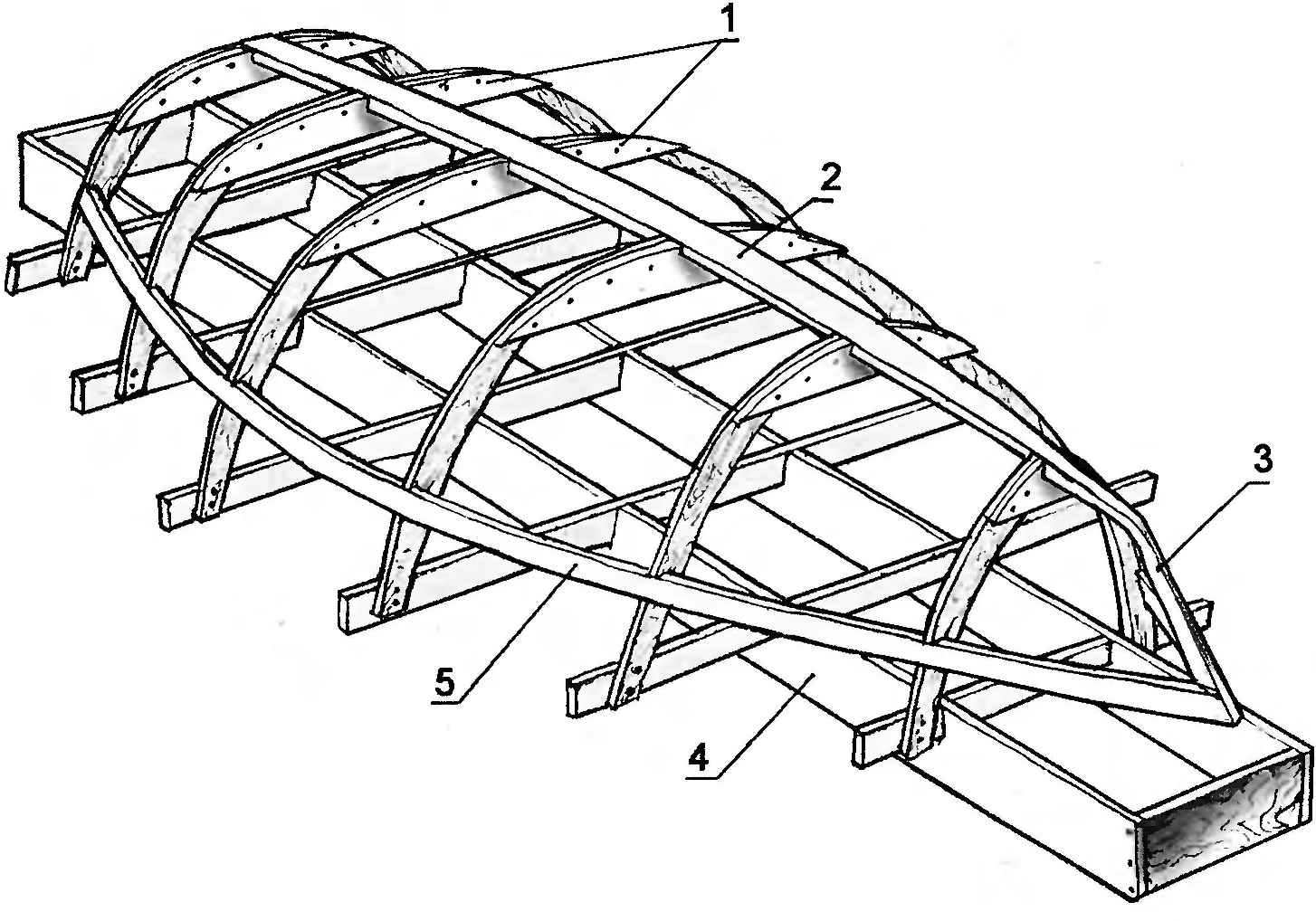 Kruglosutochnye hull sheathed with wood slats or boards, Chine with plywood. In the construction of boats and yachts of composite materials using this technology made the fool (punch). Its outer surface becomes quite rough and requires further careful finish grinding and polishing. If you plan to do a whole series of fiberglass vessels, it is advisable to punch polished to produce a matrix that can be utformat the required number of buildings that do not require further finishing (Fig. 2).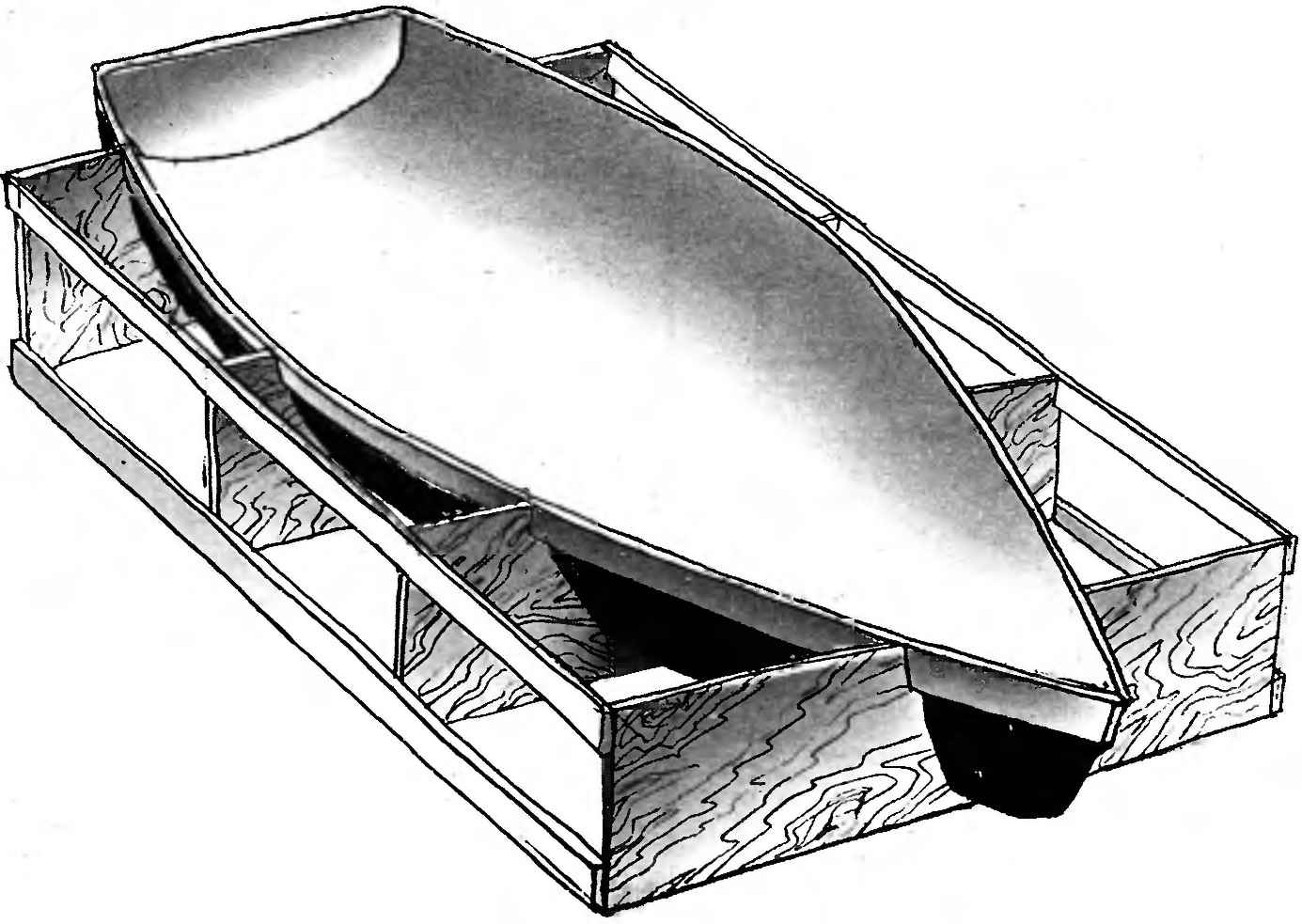 To make the frame and put it on the frames and bulkheads is not so simple: this operation requires great precision and accuracy. Usually, it takes about 20% of the time required for the construction of the hull. To embed the pile needs enough space, at least 1.5…2 meters larger than the dimensions of the vessel in length and width.
It's even harder to do the tooling for molding the housing from composite materials — fiberglass and synthetic resins. Labor costs for production of the punch is comparable with the construction of the wooden hull of similar dimensions. So the use of methods of construction of the hulls of boats and yachts without the use of the slipway (for wooden vessels) and of the punch or matrix (for vessels made of composites) will allow uskoriteli to simplify the process postroyki to reduce its cost.