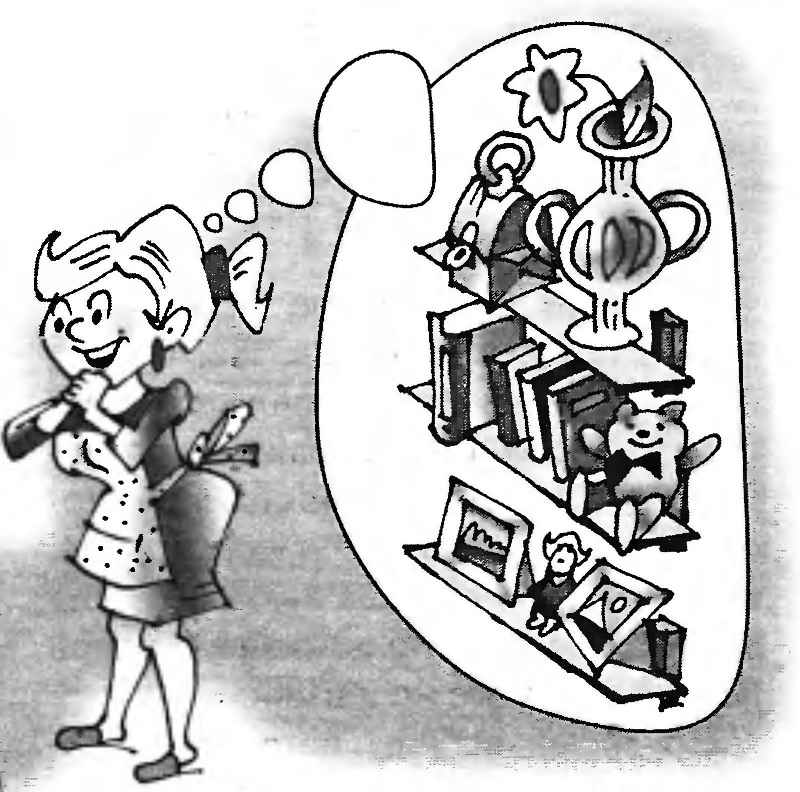 Open flat shelves on the walls — very comfortable and versatile kind of furniture: in addition, for example, books they can be beautiful to arrange flowers, vases, objects for interior decoration. In this case I want to offer a simple solution to the problem of mounting such shelves. It's the supporting brackets, each of which consists of two main parts: wood composite corner under a shelf and metal profile for hanging it on the wall.
The area is a clip of a cut out of plywood 6 mm thick flat parts of glued together with wood, casein glue or PVA.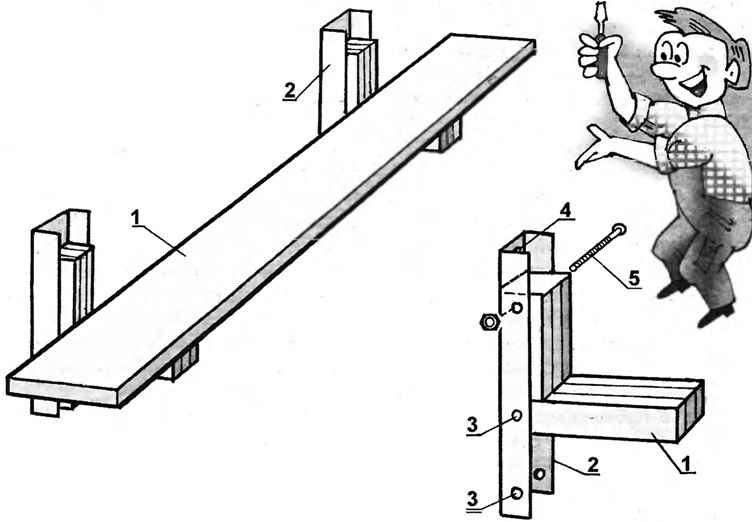 Mount open shelves on the wall:
1 shelf; 2—channel; 3— bracket.
The bracket Assembly:
1 —block corners of the plywood; 2—channel; 3—holes for mounting corners of the plywood; 4—hole mount bracket on the wall; 5—bolt with nut (2 PCs.)
---
As a profile I used steel angle channel in which to drill a few holes: part of them is used for bonding with the inserted block area, and the other for hanging on the wall. The rest is clear from the figure.
N. ALIKIN, St. Petersburg
Recommend to read
LEVEL-UNIVERSAL
The liquid level is used in the construction business, as a rule, for check of horizontal position of parts or surfaces. However, it is easy to extend the spirit level, entrusting him...
START IN ANY FROST
Came to the editor, inventor raskryl map of the Soviet Union. It was marked with lines of climatic zones of the country.   — Look, — said P. I. Profatilov, even in the southern zone,...