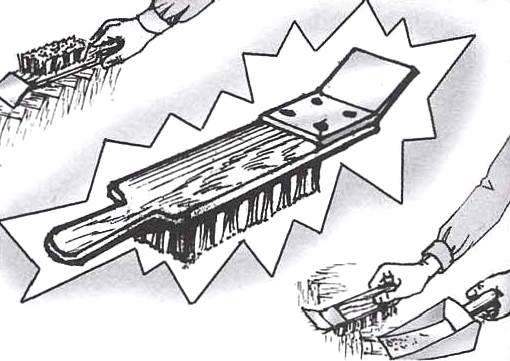 When handling the old or new parquet flooring and top-selling tools — sanding to give the wood a smooth surface Yes the brush to clean the treated area from fine dust to see the result. The work will go faster, if both tools combined into one, as shown in the figure.
Recommend to read
ALL-SEASON STROLLER
Foldable stroller is convenient for the townspeople: they often have a child to take the bus, take the subway, get on the Elevator. But here's the problem — that is to say, a summer...
CASTLE FOR FUN
Berths for motor boats usually build boxes, cabinets for storage engines. But in fact no one motorboat will not go sailing without oars. And where to store them for return: box-small. I...