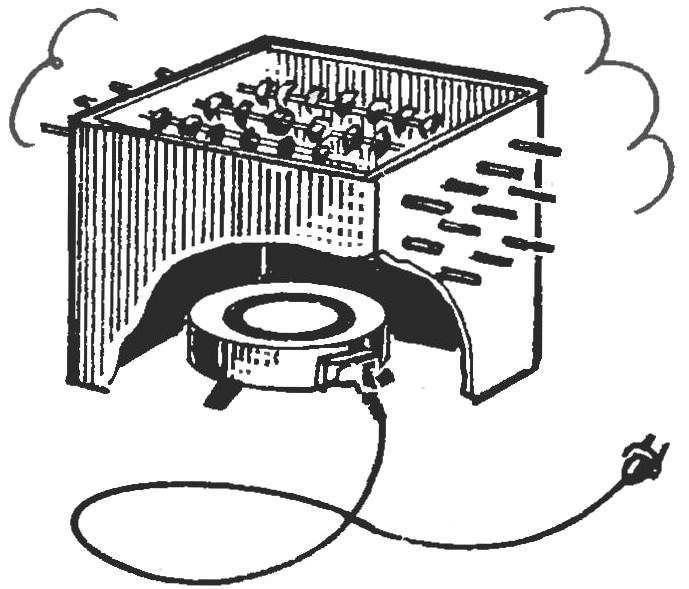 If your summer cottage is still no Russian stove, to dry for winter mushrooms do not worry — the unit, a metal box with holes in the side walls, and a few wire rods, collected in shown in figure the installation will solve this problem.
According to the magazine "Popular Mechanics" (USA)
Recommend to read
HANGER FOR HACKSAW
The poor host saw just lying on the workbench or on a shelf, good — carefully placed in a tool box or hanging on a nail in the wall. However, if the next added another tool — such...
TRUCK WINTER SHOES
Always see during winter time old lady with difficulty dragged through the snow their shopping carts with products, and wheel trucks get stuck in the snow. I propose by analogy with the...