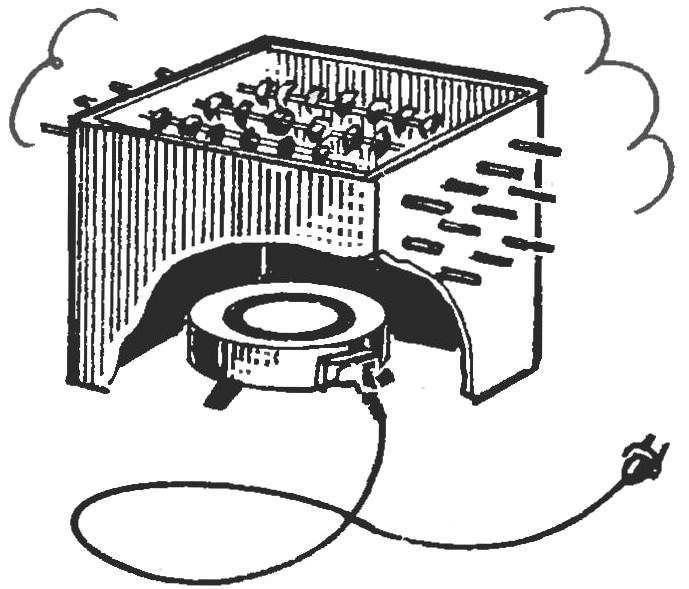 If your summer cottage is still no Russian stove, to dry for winter mushrooms do not worry — the unit, a metal box with holes in the side walls, and a few wire rods, collected in shown in figure the installation will solve this problem.
According to the magazine "Popular Mechanics" (USA)
Recommend to read
DRAWING TABLE
Lightweight, foldable, occupying little space in the house, drawing a table can be made of chipboard or plywood with a thickness of 15-20 mm. Due to the simple design it is easy to do at...
A PIECE OF IRON WILL BE SHARP
Qualitatively the condition blunt piece of iron of a plane is not easy even for an experienced wizard. Especially manually. As anyone tried, but to preserve the desired sharpening angle...