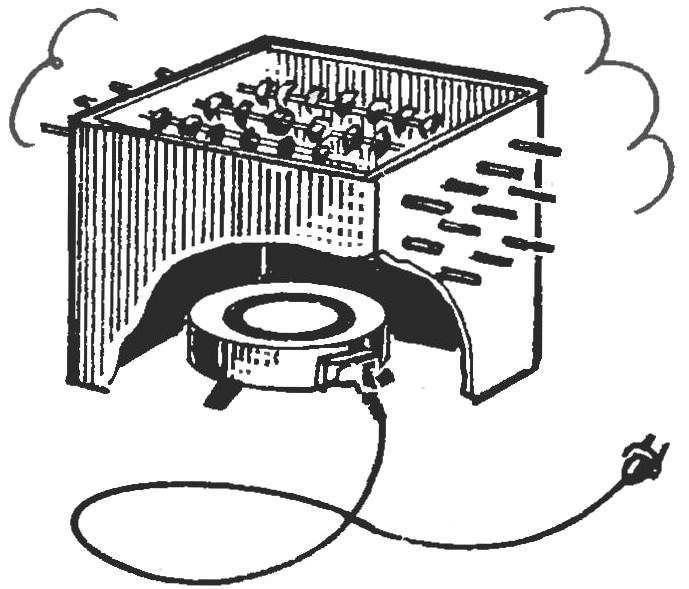 If your summer cottage is still no Russian stove, to dry for winter mushrooms do not worry — the unit, a metal box with holes in the side walls, and a few wire rods, collected in shown in figure the installation will solve this problem.
According to the magazine "Popular Mechanics" (USA)
Recommend to read
THE BAIT BUT WITHOUT A HOOK
Fishing hook is such a classic that no one can tell when he appeared. Since time immemorial, the shape of the hook remains unchanged. Come up with a new hook is to offer a new bolt, nut,...
THE VOICE FROM THE BOTTLE
Another art project from a five-liter bottles — the mouthpiece, which are used by the tourists. You only need to cut off the bottle bottom and the mouthpiece is ready. If "communication"...