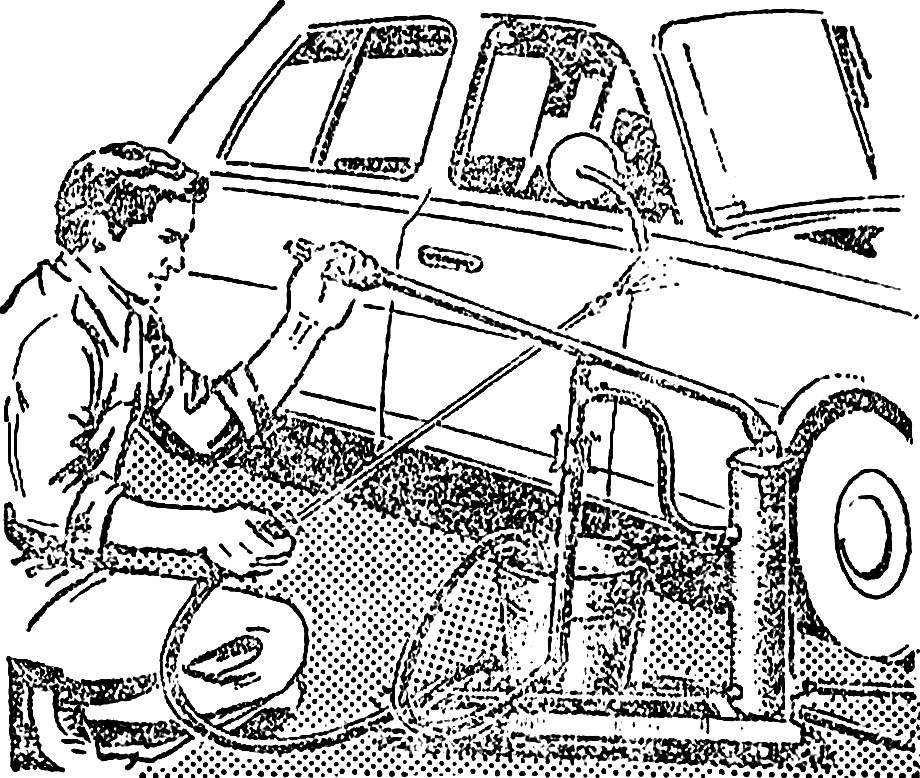 Using pumps made by residents of the city of Kostanay Alexander Asinim and Paul A. Kolesnikov, it is possible to wash the vehicle, treat it the underbody rust inhibitor, wash a clogged radiator, to spray the bushes and trees or to water the beds in the garden.
Pumps are extremely simple structurally, they are hardly used scarce materials or parts. At the same time, they are comfortable, efficient and durable.
The first pump with a hollow piston consists of a cylinder, to pump the liquid through itself, the knob and surround receiver. These nodes are placed on the frame, welded from the corner 25X25 mm.
The cylinder is assembled from pipe Ø 34X4 mm, housing the suction valve, to which are welded the fitting and plug of the hinge mounts to the frame, ball valve Ø 14 mm, loosely resting in its nest, the flange of the coupler and the stuffing box.