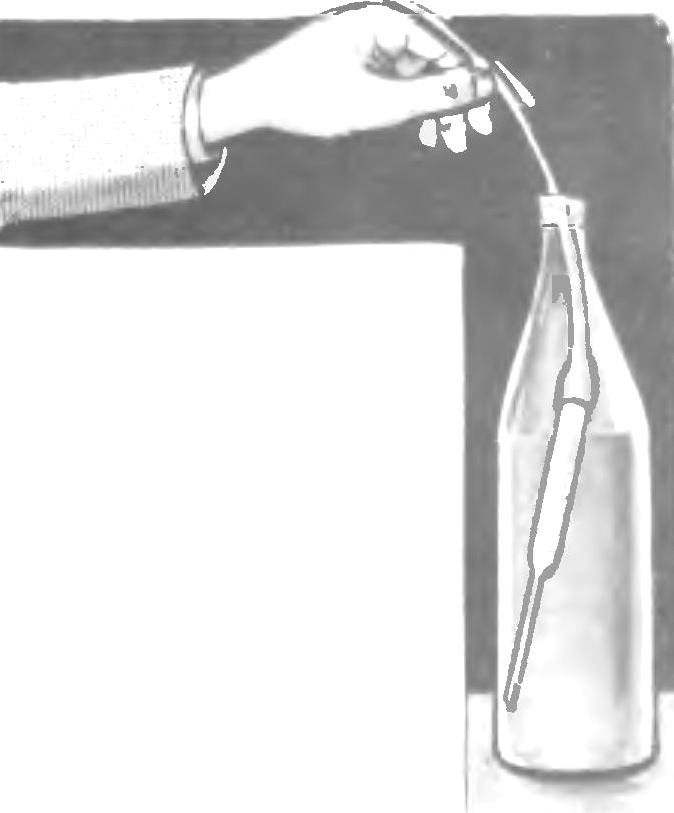 To measure the temperature of the liquid in the bottle with a narrow neck pretty hard. Replace the thermometer with a rubber or polihlorvinilovuju up, and the problem will be solved.
Recommend to read
A SOLDERING IRON IS NEEDED AND THE CARPENTER
Now in woodworking is widely used PVA glue, which is better grasped when heated. For finishing flat parts with veneer is easy to do: you can for example use an iron. Also for curved...
THE FIREPOWER OF A SMALL ARTILLERY
"Mal Zolotnik Yes roads" — says a Russian proverb, and this fully can be attributed to the representative of small-artillery — mortar. And roads it is the fact that for over a hundred...