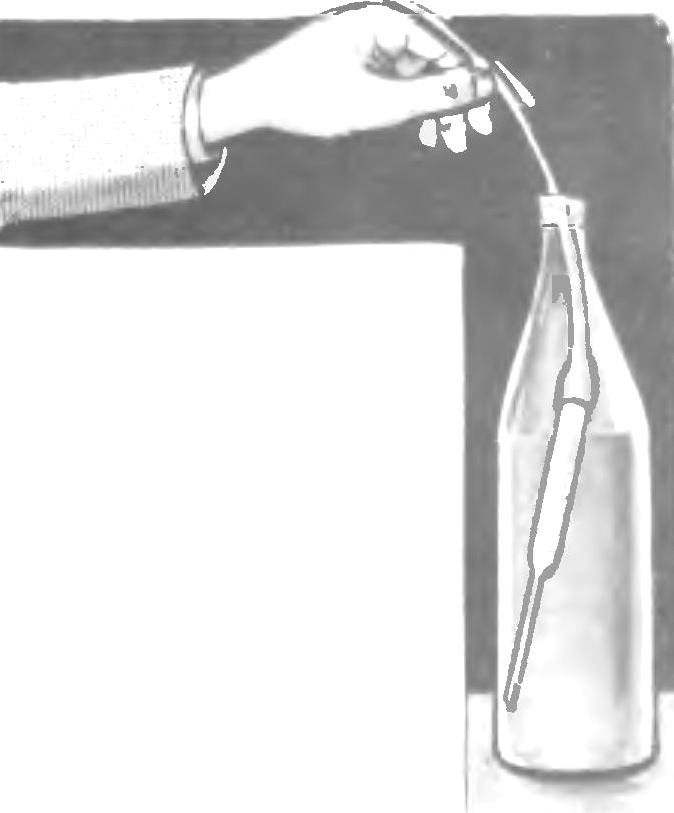 To measure the temperature of the liquid in the bottle with a narrow neck pretty hard. Replace the thermometer with a rubber or polihlorvinilovuju up, and the problem will be solved.
Recommend to read
IN LIGHT OF THE NEW RULES
Since 1983, the Federation of auto modeling sport of the USSR introduced the class E-2. It includes the simplest kordovye model cars with electric motor supplied from the outside! about...
CUTTER FOR ADHESIVE TAPE
Sticky tape is recently widely used. PI need to pack anything, connect, restore, attach — we resorted to duct tape. If you make a simple device for cutting the tape, use the roll becomes...