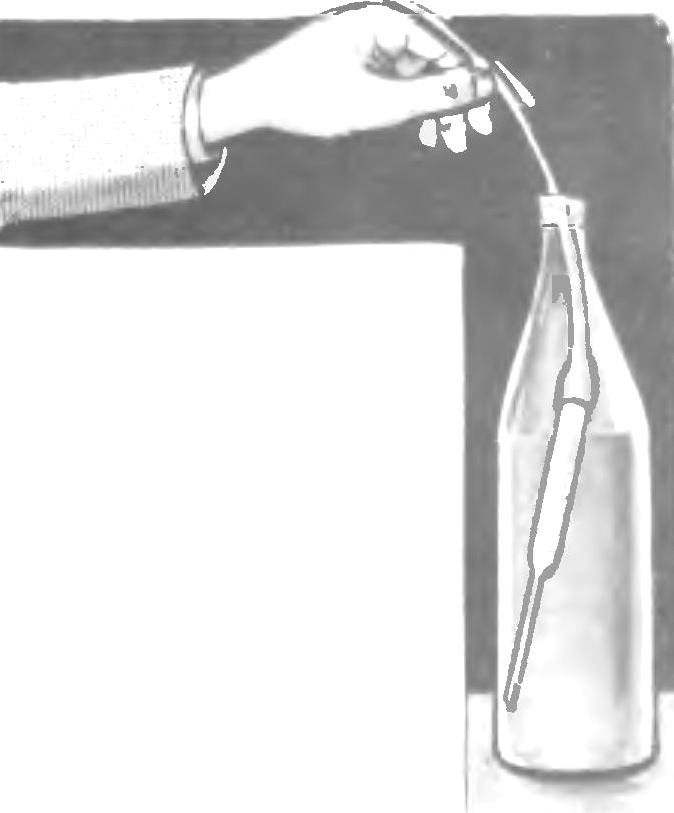 To measure the temperature of the liquid in the bottle with a narrow neck pretty hard. Replace the thermometer with a rubber or polihlorvinilovuju up, and the problem will be solved.
Recommend to read
IMPROMPTU FUNNEL
If you need to pour the liquid from the jar into a container with a narrow neck and a funnel on hand that can be use inverted lid with a hole from a teapot or sugar bowl.   R. MOROSIN, Vologda
"THE JANITOR" — ON THE WINDOW
Replacing outdated car "janitor", as often called the wiper, attach the handle with extension rod — get a handy household tool for cleaning home Windows.