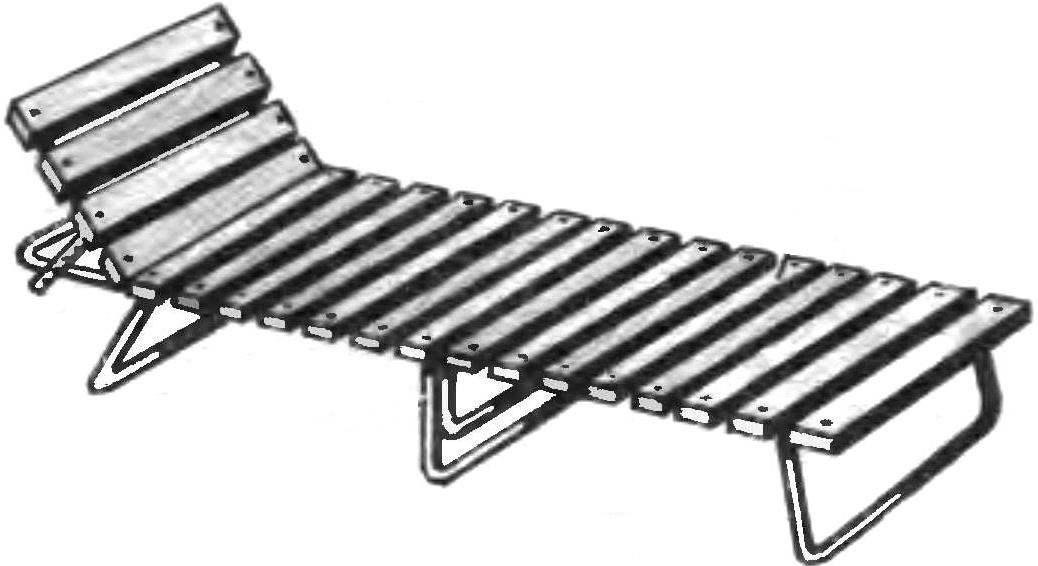 How sometimes we easily leave cot: broken material and prepared for her place in the dustbin. But don't throw a roll cage! Release him from the numerous springs and wire. Measure the outer diameter of the tube, pick up screws or bolts of appropriate length and get to work.
For the repair of your cot will need… rack width of 50-80 mm. Their length will depend on the width of the frame of the cot. In the tubes of the frame and drill holes according to diameter of screws and bolts. The same holes and do the rails (the distance between the holes in place). Instead of bolts and screws can be applied to nails. Just fold them under the cot so when using the lounger not to cling to them.
Then Reiki got to paint. You can apply paint in various colors — your lounger to take an even more attractive look, This rug is indispensable in the garden. In bad weather it can be left outdoors, and it is faulty, do not forget to remove it from soft supplies.