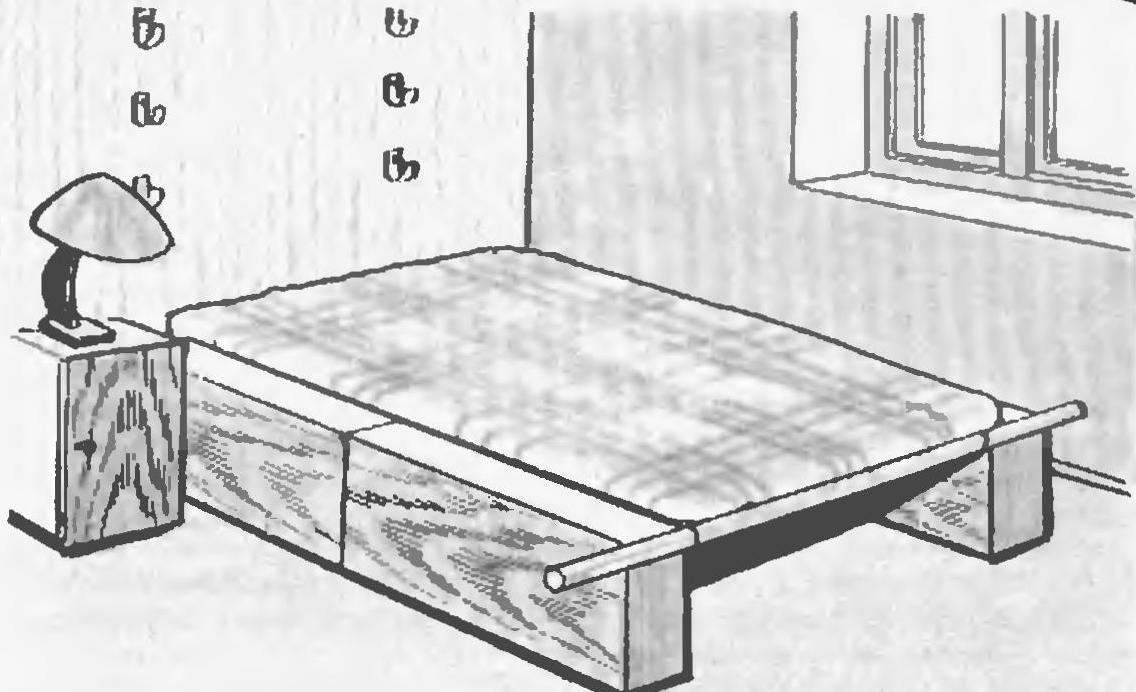 Want to equip your apartment a comfortable berth in a modern style, and with minimal cost! One way to con design before you description have the pages of the Polish journal "MOLE MIESZKNIE". Unlike traditional furniture offer a sample has easily the truest sense of the word, and variability Look at the pictures to Learn. for what reasons made this sofa! Of course, this hammock, though a bit transformed under urban conditions.
Foundation chair — thick and sturdy nylon fabric, hemmed on the edges and has two through pockets are inserted In the last two dural tubes with a diameter of 50 mm. as pipe supports are three of Lara hooks on the wall and openings in the cabinets armrests optional "back" of the sofa can be raised or lowered, creating a comfortable anatomical seat.
But that's not all! At nightfall, the sofa turns into a double sleeper couch. For this Cabinet (consisting of two halves each, fastened together with piano hinges unfold and the lounger is laid horizontally. Pipe this fixed in the cutouts of the cabinets.