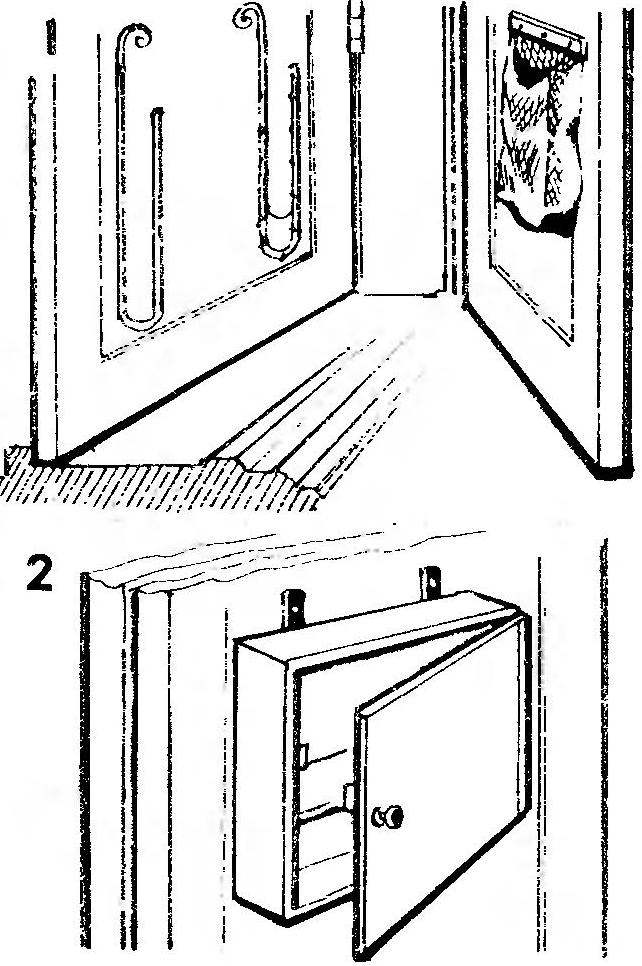 In winter, many Housewives are storing on the balcony. But some products cannot be "deep freeze". In this case, it is very convenient to use the balcony doors. If they are dual (1) — in between cold enough, but not very good. To maximize the use of this kind of refrigerator on the inside of the door should be fixed shelves or cloth pockets.
On modern, dual, doors (2) also can be hung from the side of the room plaini drawer or Cabinet. with warm insulation of its walls (but not the surface of the door). To hang so that it was convenient sometimes to remove it for cleaning and drying.
A. KOLMOGORTSEV, Sverdlovsk
Recommend to read
TURTLE, LATE FOR WAR
1942 the British General staff attended to the question: "How should a heavy "assault tank", able without harm to themselves to act at the head of the offensive orders troops?" At that...
OUR ORDOVIKE THE BEST IN THE WORLD
Regularly model airplanes-conovici come to the world Championships, to hundreds of athletes to identify the most strong, the most experienced craftsmen. Last year the venue was the...