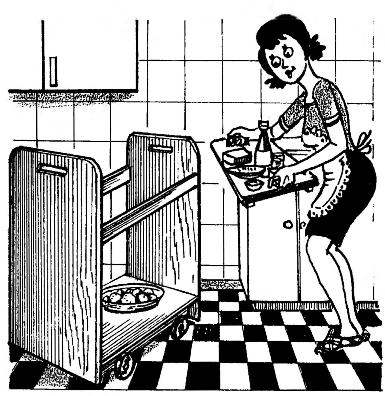 In the everyday kitchen, as a rule, plays the role and a dining area for Breakfast and dinner, here, feed the children, because everything is at hand.
But to sit at the table with a big family or numerous guests, preferably in a spacious room. So the dishes need to carry dishes back and forth. In this case it helps the tray. But still better to have a serving table on wheels. Its advantages — for the mobility. * The design proposed by the Hungarian magazine "Earmaster", is both simple and original, as it combines the functions and trolleys, and tray.
The basis of the table — the actual truck, consisting of two vertical panels of the racks, connected at the bottom horizontal flange, and the top — two bars-ties. The last is placed a removable tray with two handles that has a bottom rail-stops, fixing his position on the ties.