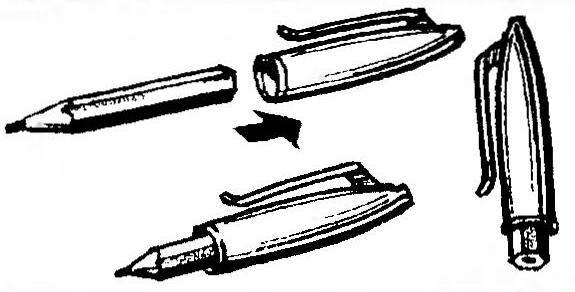 With the active use of simple or colored pencil have to sharpen often, and he is quickly reduced to an uncomfortable size.
However, the stump is still some time will, if inserted in a suitable cap from a ballpoint pen. By the way, inserting a pencil the other side, it can be carried in a pocket without fear of damaging the stylus.
Recommend to read
THE AIRBOAT: SCHOOL, SPEED
In modern modeling design aerovision championship-class technologies have gone far ahead, and currently only a handful of athletes capable of creating competitive devices. In the...
TANK SU-122
TANK SU-122. Scale model 1:25. Self-propelled gun SU-122 was developed in November 1942, the design Bureau of UZTM under supervision of L. I. Gorlitskiy. Leading engineer of the car...