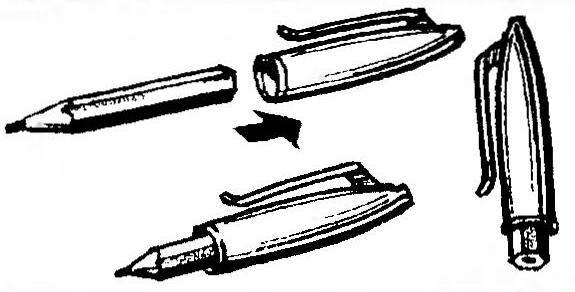 With the active use of simple or colored pencil have to sharpen often, and he is quickly reduced to an uncomfortable size.
However, the stump is still some time will, if inserted in a suitable cap from a ballpoint pen. By the way, inserting a pencil the other side, it can be carried in a pocket without fear of damaging the stylus.
Recommend to read
COLLET-UNIVERSAL
Clutch pencil, calculated on a fat pencil, can find unexpected applications. For example, help in cases when a small screw you need to tighten in tight spaces; turn into a ballpoint pen,...
CLIP RENT
All good clutch pencil, some of them even have a built-in sharpener. But from his wooden prototype for some reason he inherited such an inconvenience as the lack of clip. So it costs...