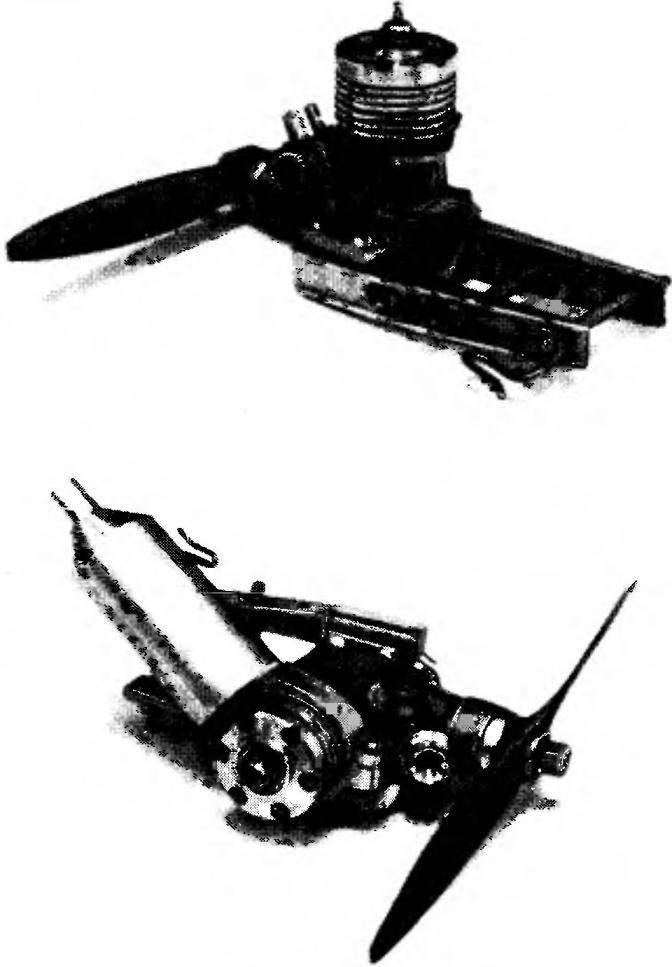 The new rules of competition in the class of models of "air combat" prohibit the use of glow engines without mufflers. Offers its readers the most successful I have developed silencers for the engine CSTOM is 2.5. It consists of a clamp, camera jamming, staples, lid and M3 screws with spring washers.
The muffler is easy to manufacture, and its installation is preceded by a little modification of the engine. To do this, the motor was disassembled, Carter was enshrined in the mandrel and cylinder head with the exhaust window is machined to a diameter of 29 mm.
The most difficult element of the muffler clamp. It is made from a piece of duralumin brand D16T size 50x40x12 mm.