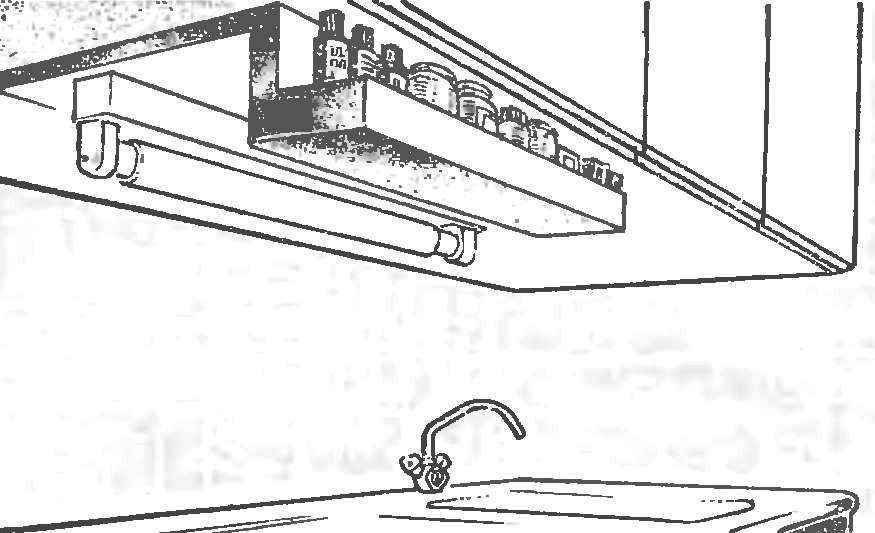 Now a for additional lighting over the kitchen counters satisfied with the lamp, hanging it is usually to the bottom of the shelves. However, the fluorescent lamp with fixture suspension is not really a look, so from the front cover strap-screen. But the bar itself, it is possible to mask, turning it in this shelf for jars of spices, it's comfortable and beautiful.
Recommend to read
MODELIST-KONSTRUKTOR 2004-10
IN THE ROOM: Public design Bureau: I. khoroshev. Compartment for two (2); Gavrilov. Again, the bike changes shape (5). Small-scale mechanization: A. Nikolaev. Pull-pull... plow...
AQUAPLANE? NO, SNOWPLANE
These sleds, perhaps, the most simple design, gather them literally in half an hour. For the manufacture of snegopada will need straight grained boards 30 mm thick (200X1200); two strips...