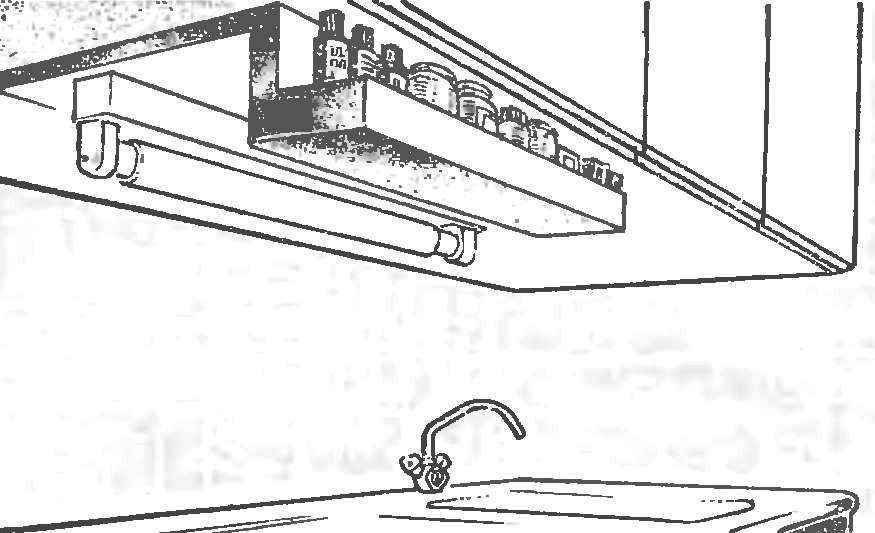 Now a for additional lighting over the kitchen counters satisfied with the lamp, hanging it is usually to the bottom of the shelves. However, the fluorescent lamp with fixture suspension is not really a look, so from the front cover strap-screen. But the bar itself, it is possible to mask, turning it in this shelf for jars of spices, it's comfortable and beautiful.
Recommend to read
NAILS IN "REVOLVER"
Small glass jars with screw-caps will be useful not only to the host for storage of spices, but also the house master — for small fasteners. On racks stand will strengthen the rotating...
LANTERN FROM BANKS
When the movement of a flickering candle flame is easily extinguished, even if it is diligently protecting hand. More safety — glass jar, but it is hard to set a lighted candle; in...