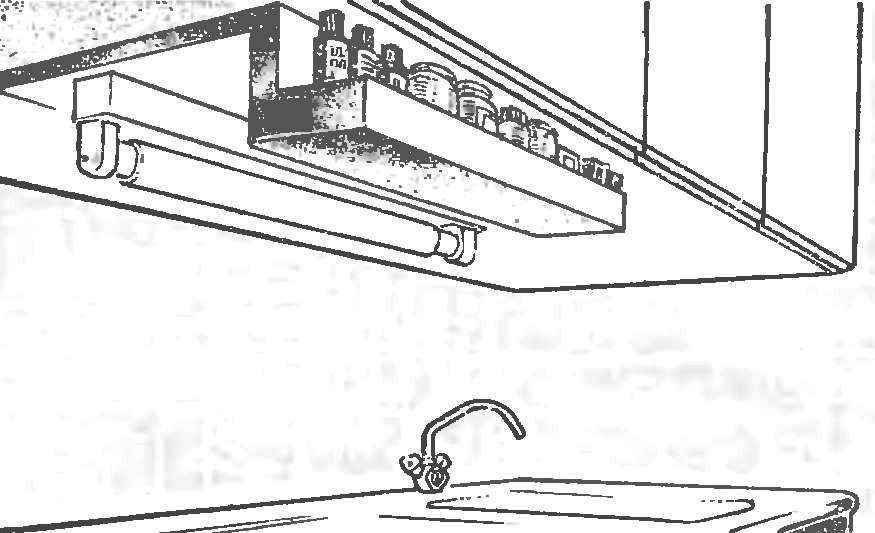 Now a for additional lighting over the kitchen counters satisfied with the lamp, hanging it is usually to the bottom of the shelves. However, the fluorescent lamp with fixture suspension is not really a look, so from the front cover strap-screen. But the bar itself, it is possible to mask, turning it in this shelf for jars of spices, it's comfortable and beautiful.
Recommend to read
MODELIST-KONSTRUKTOR 1968-11
CONTENTS: Remember: space is waiting for you! (1); G. Dobrov. Calling the wind of Mars (2); Technique microrocket (4); V. Kanaev, G. Reznichenko, N. Injections. Clarity,...
U-BOOT ABOVE ALL
And so Germany entered the First world war, glorified "submarines of the Kaiser" as the most formidable weapon in the war at sea. Entered, having ... only 28 submarines, half of which,...