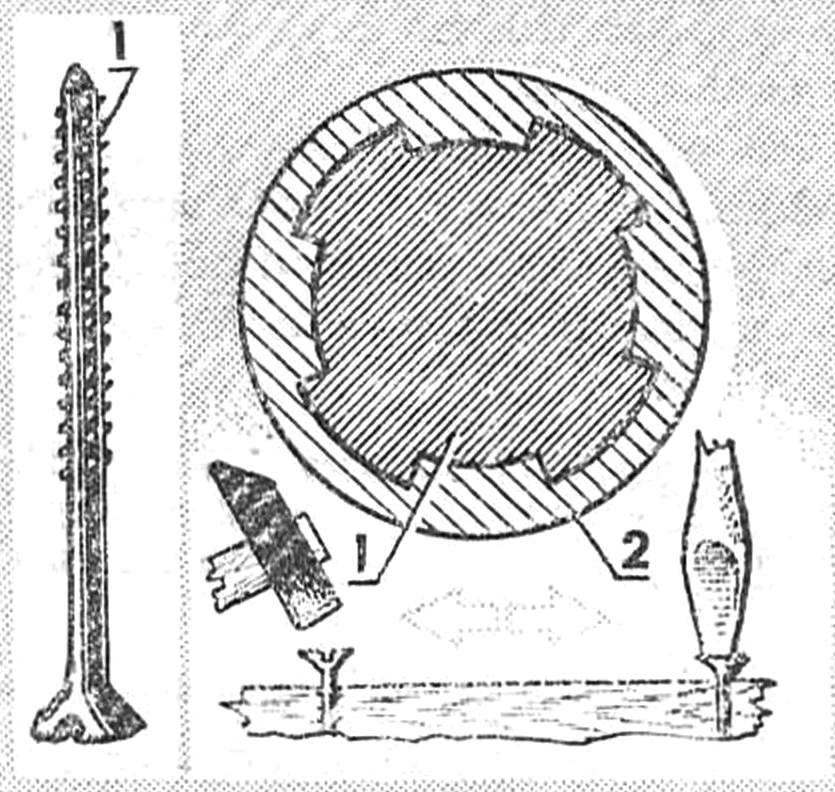 This combination is consistent with the essence of modernization, which want to offer such a famous fixture as a screw. It is clear to everyone that it holds better than a nail, but it requires more effort and time for screwing. If it is to drive with a hammer, the material is crushed, it does not form a threaded groove. My screw (1) with longitudinal grooves on the threaded part, produced by forcing through a die (2). It is possible to drive a nail. You only need a little then turn the bolt with a screwdriver: the remaining part of the coils will cut into the material and will hold securely.
Recommend to read
HIDDEN STUD
It so happens that a nail head or screw head, connecting the two wooden parts, you want to hide, to conceal. Here's one way. Will atsaite chisel a thin layer — literally chips of wood...
HOW TO SHORTEN THE BOLT
To shorten a long bolt or stud, such a task is not so rare encounter tinkerers. In order not to damage the grip of the thread, I suggest to use a simple tool, which is a metal strip 5-10...