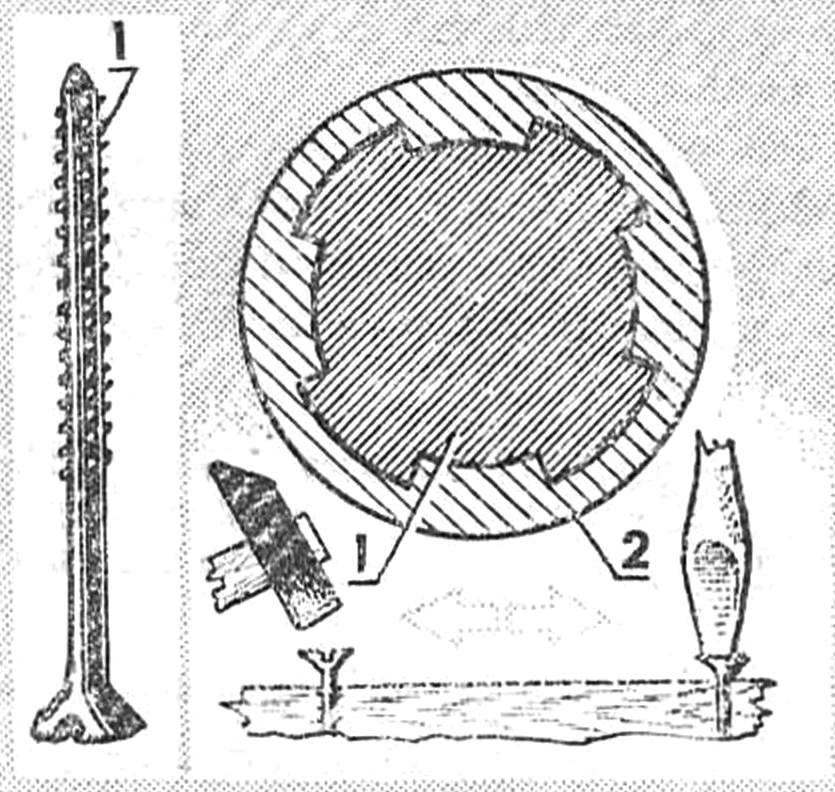 This combination is consistent with the essence of modernization, which want to offer such a famous fixture as a screw. It is clear to everyone that it holds better than a nail, but it requires more effort and time for screwing. If it is to drive with a hammer, the material is crushed, it does not form a threaded groove. My screw (1) with longitudinal grooves on the threaded part, produced by forcing through a die (2). It is possible to drive a nail. You only need a little then turn the bolt with a screwdriver: the remaining part of the coils will cut into the material and will hold securely.
Recommend to read
CORD AIRBOAT
Today our story is about the original high-speed input developed in the circle of children's club "Iskatel". Designed for the most advanced scheme, it contains a number of technical...
"SWAN LAKE"
While on vacation in Anapa with a group of tourists during a short-term bus stop near one of the nearby houses saw in the front garden and managed to photograph is my favourite, "a lake...