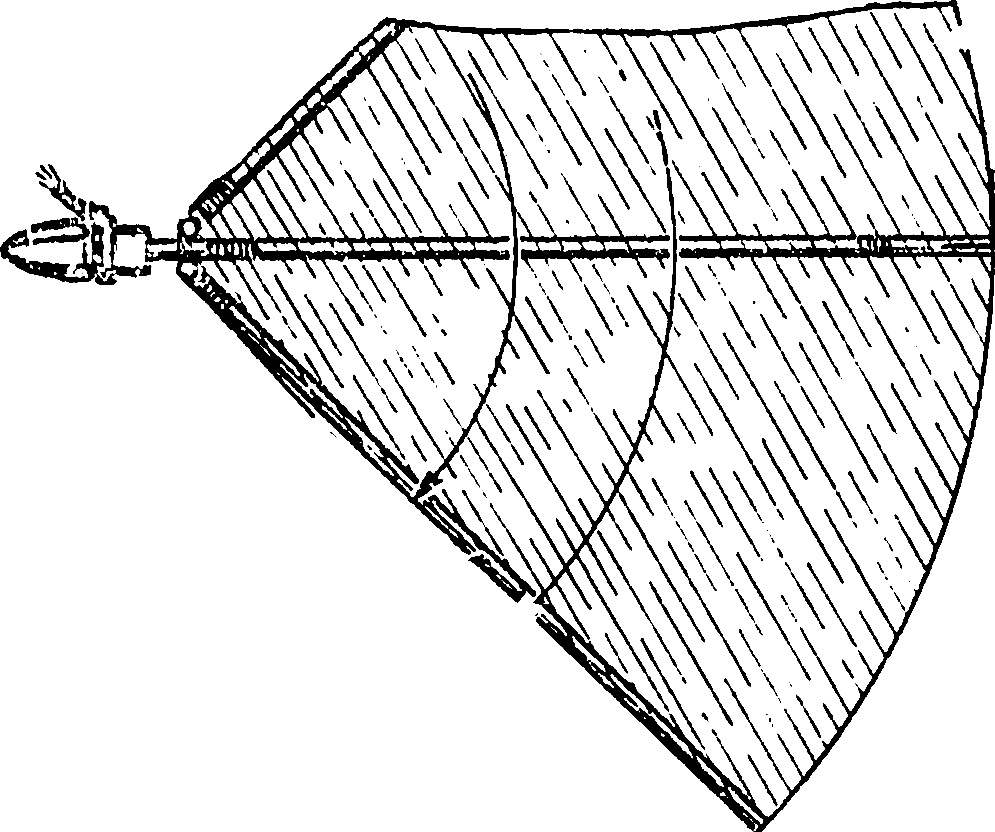 We offer our readers a model class S4B (raketoplan) designed by the famous Soviet athlete A. by Karapinar common aerodynamic configuration "duck". She translates from planning mode to parauterine (forced landing) due to the deviation partneremployees stabilizer in the vertical position.
The basis of the power circuit of the rocket forms the Central beam of the wing. It is tubular, molded from carbon fiber on the mandrel Ø 3 mm and consists of two parts. In place of the sealed connector spring-loaded hinge wire, Ø 0,7 mm. allied To the free ends of the hinge is attached to the side member, also molded of carbon fiber on the mandrel round tapered with the largest diameter of 3 mm. sweep angle of the wing — 110°.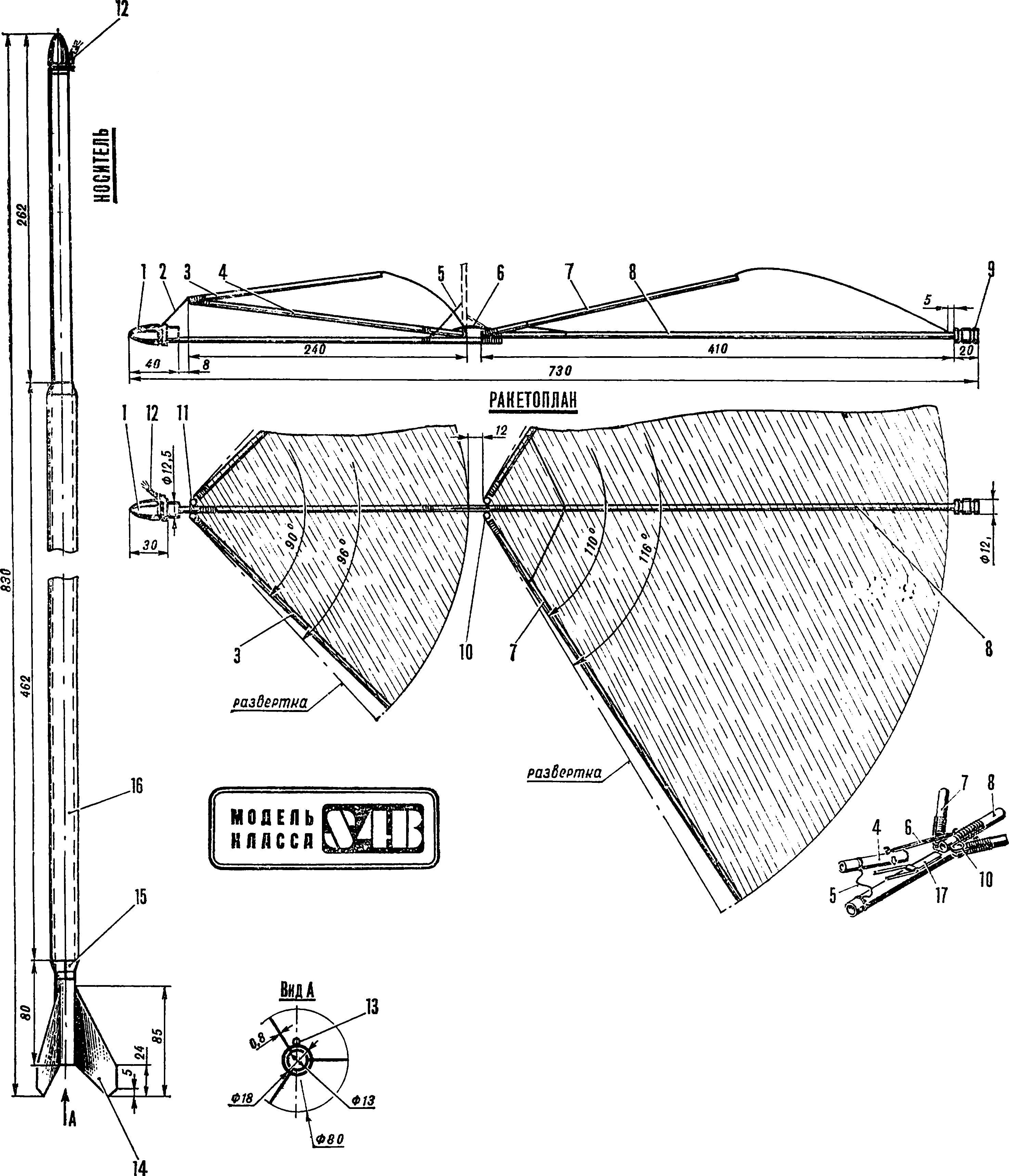 Model rocket A. Carapina:
1 — the fairing 2 — thread-lock installation angle of the stabilizer, 3 — side beam stabilizer, 4 — the Central beam stabilizer, 5 — limiter deflection of the stabilizer, 6 — rubber thread determinator, 7 — lateral wing beam, 8 — beam of the Central wing, 9 — tail wad 10 — spring hinge wing 11 — spring hinge stabilizer, 12 — wick 13 — ring, 14 — regulator 15 — reducer sleeve, 16 — the body of the carrier, 17 — joint hitch stabilizer.