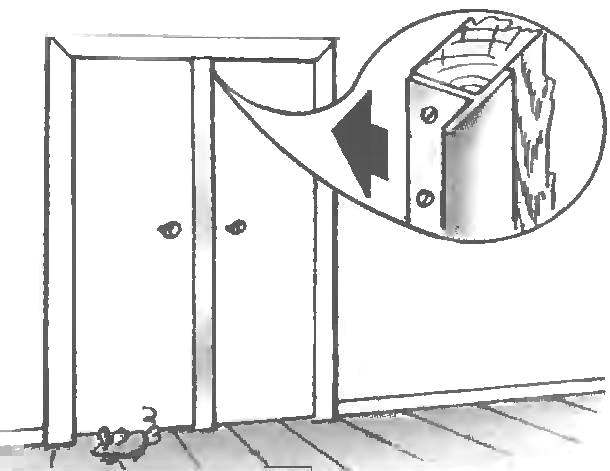 The gaps between the doors or door leaf and the jamb cover strip, typically of the rack, attaching it with the overlap to the free edge of the door. If the rail is narrow, it is poorly kept. If wide, it looks ugly. Head fasteners too difficult to hide. Better batten to make moldings, t-section or double angles (they make those now made of composite materials), attaching their edges to a vertical edge of the door.
A. RODIN
Recommend to read
GLASS, WITH LOCK
To prevent access by children to "adult" or colecciones books stored in a shelf with sdvizhnye glasses will help ordinary furniture lock with retractable tongue and bent from steel...
"WE NEED BOOTS HEM"
Any new boots at the beginning, on one foot, because they are made on the same block. And the first time they have to break in order to mold them left and right. But it will not do in...