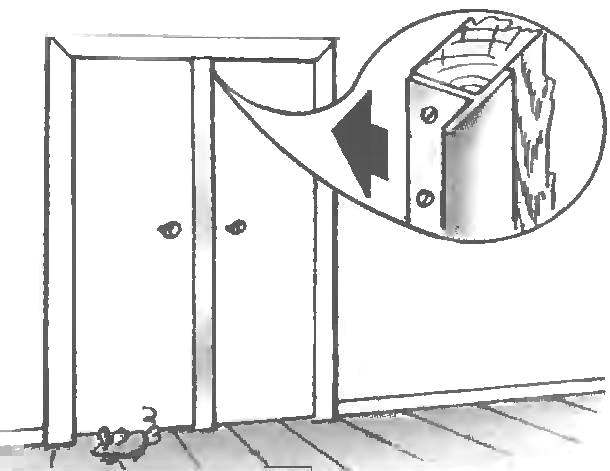 The gaps between the doors or door leaf and the jamb cover strip, typically of the rack, attaching it with the overlap to the free edge of the door. If the rail is narrow, it is poorly kept. If wide, it looks ugly. Head fasteners too difficult to hide. Better batten to make moldings, t-section or double angles (they make those now made of composite materials), attaching their edges to a vertical edge of the door.
A. RODIN
Recommend to read
ECONOMIZER FOR HOUSEHOLD APPLIANCES
There is a whole class of electronic devices that operate in standby mode, "waking up" only for a short time to perform their tasks, such as apartment bell, simple security system,...
THE AIR — SCOUT
The plane of distant radar detection E-1B TRACER. The idea of installing a radar plane to detect air targets first appeared in England in early 1936. But the preference nevertheless was...