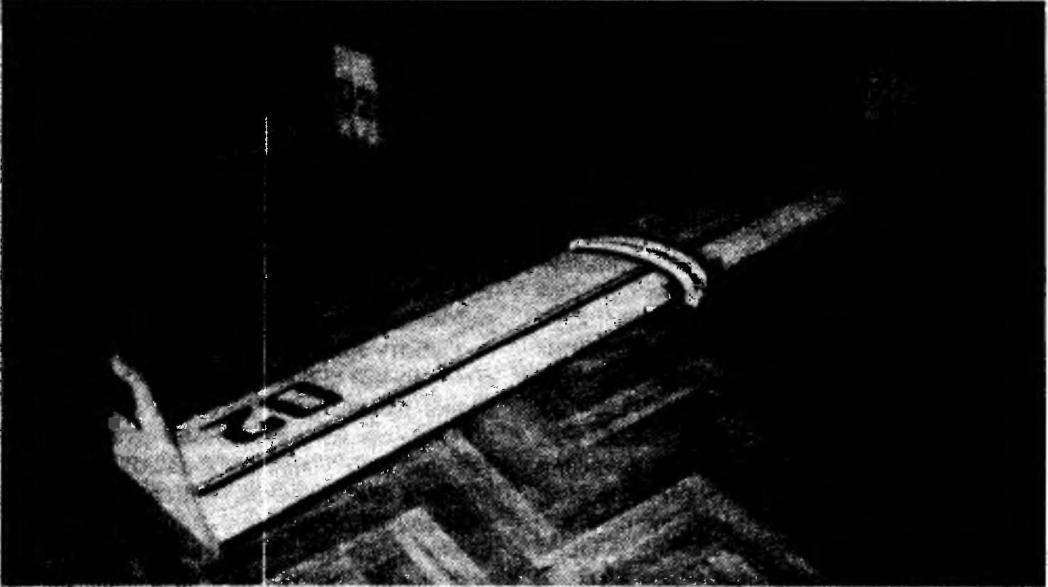 Model glider, which we would like to tell the readers of the magazine, was built of the most simple and cheap materials. I think that its design will be of interest to novice modelers. After all, despite any economic problems, the fascination of students with model airplanes has not waned, and only the lack of materials needed to make models that can reduce infantile interest in it.Our model of a glider was built and tested in the fall of 1998. It is easy to manufacture, easy to debug, and makes a beautiful long flights. Well, it can be done not only in the aeromodelling circle, but also at home.
For the construction of the airframe will need materials such as pine slats, tracing paper, cardboard, veneer, plywood plate with thickness of 4 and 10 mm, and PVA glue.
The fuselage of the model is collected from a longitudinal (pine rack of variable cross-section) and the bow (10-mm plywood plate). The last jigsaw to cut the holes for the relief of the airframe.
The wing is stacked, consisting of spar, leading and trailing edges (from the pine strips), ribs of cardboard and plywood – ribs with thickness 4 mm. the Latter is installed in the center section and the wing — as sakonze-vok. The center section is sheathed with 1-mm birch veneer.