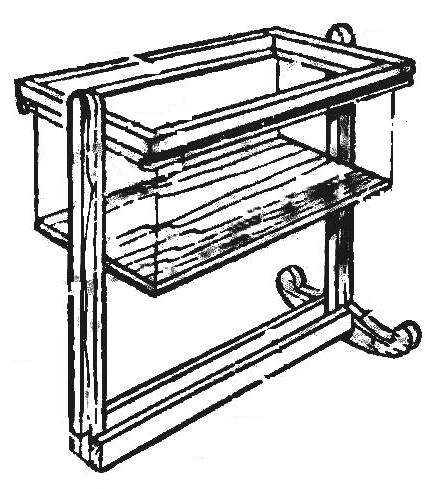 The design of this simple and quite affordable for the independent production of carrycot offers the Hungarian magazine", Earmaster".
The upper rectangular frame, mounted in two racks with dual crossbar and two legs, rocking — is it the "hard" part. Actually the cradle is a soft fabric basket with liner-the bottom of the plywood.
First made frame from bruskov section of 30X30 mm and length: long side — 900 mm, for transverse — 610 mm. the Connection of these parts by inserting a round tenon on glue (carpentry, casein, PVA).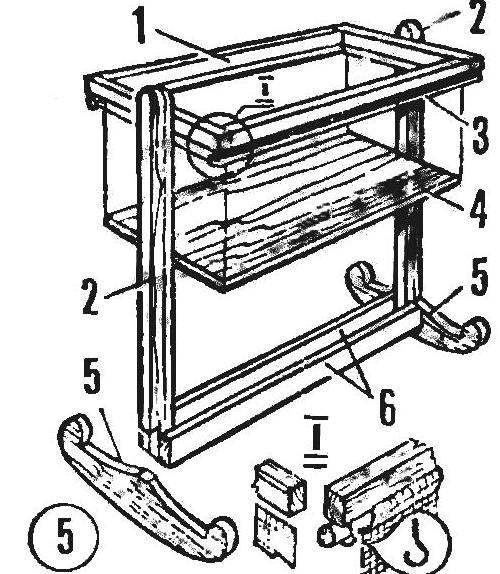 Fig. 1. Wood base cradles:
1 — frame. 2 — the rack 3 — rod suspension,4-the bottom-liner, 5 — foot-rocking, 6 — cross, 7 — slot for the hook.