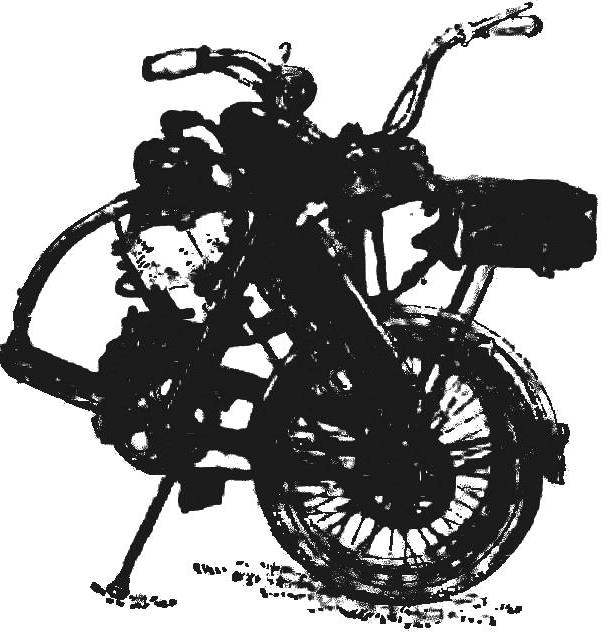 For his bike, I chose a folding bike "Desna-2" In model-849 with smaller wheels (20 X 1.75). To install it on the motor, did some fine-tuning.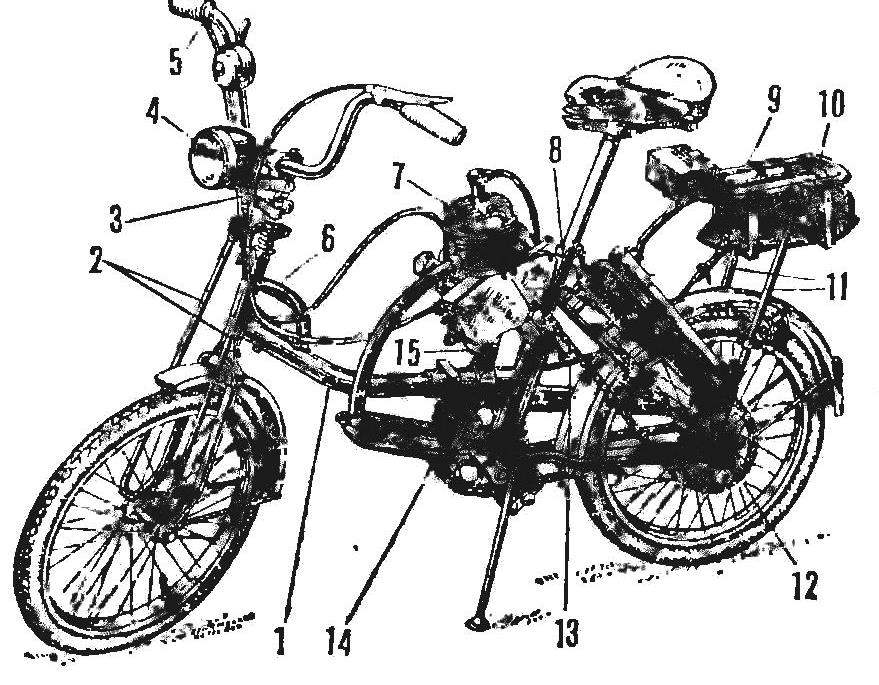 Fig. 1. Bicycle "Desna" with the motor:
1 — the Chine beam of the frame. 2 — strut 3 — clamp the shock absorber. 4 — headlight. 5 — toggle switch, in — tube frame reinforcement, 7 — engine. 8 — seat front frame. 9 — trunk. 10 — tank ,11 — elongated strut boot, 12 — star, 13 — sprocket chain tension. 14 — the clip on the engine. 15 is a support tube bracket to the engine.
Frame reinforced: between the steering column and the cap beam welded l-shaped tube. The front fork had to podrastaet two springs to remove or mitigate jolts from irregularities in the road. On sleeve rear wheel mounted on the left side an additional star from the motorbike brand 16MV.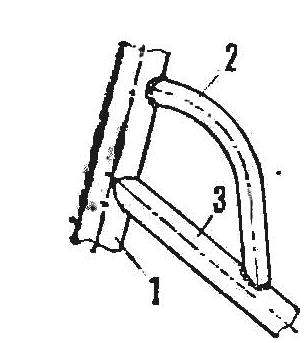 Fig. 2. Frame reinforcement:
1

—

steering

column 2 — tube amplification. 3 — spinal beam of the frame.
Modified and strengthened rear trunk, preserving its functions and extending them several: attached underneath the tank, from which fuel is gravity fed on the fuel line to the carb К34Б.