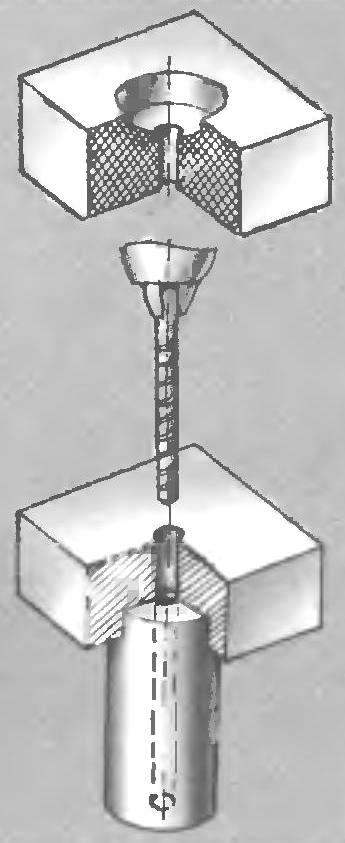 To drill the axial bore of small diameter into a long cylindrical part is not so easy even on the machine — drill was almost certainly "will lead". To gain maybe a simple jig made from a block of aluminium, plastic or solid wood thickness of 15 — 20mm Through hole of the desired diameter is first drilled in the workpiece of conductor, and then 1/3 — 1/2 of the thickness of the reams the hole diameter of the part. Now, inserting into the slot of the conductor part from the reverse side can be drilled in it an axial bore even a hand drill. If the drill is too short, so they can drill through hole, through this conductor, this operation can be carried out in two steps with opposite sides of the part.
A. RODIN
Recommend to read
CAR-TRIPTYCH
Any agricultural equipment used by gardeners and gardeners, operated mainly in the warm season, and the rest is just stored, waiting in the wings. Therefore, clear requirements: to be...
NOT AIR TO WATER!
That just is not used as a tank for a summer shower on a country or garden site! Here's another original version: car tyre big diameter is glued with a sealed bottom and a removable...