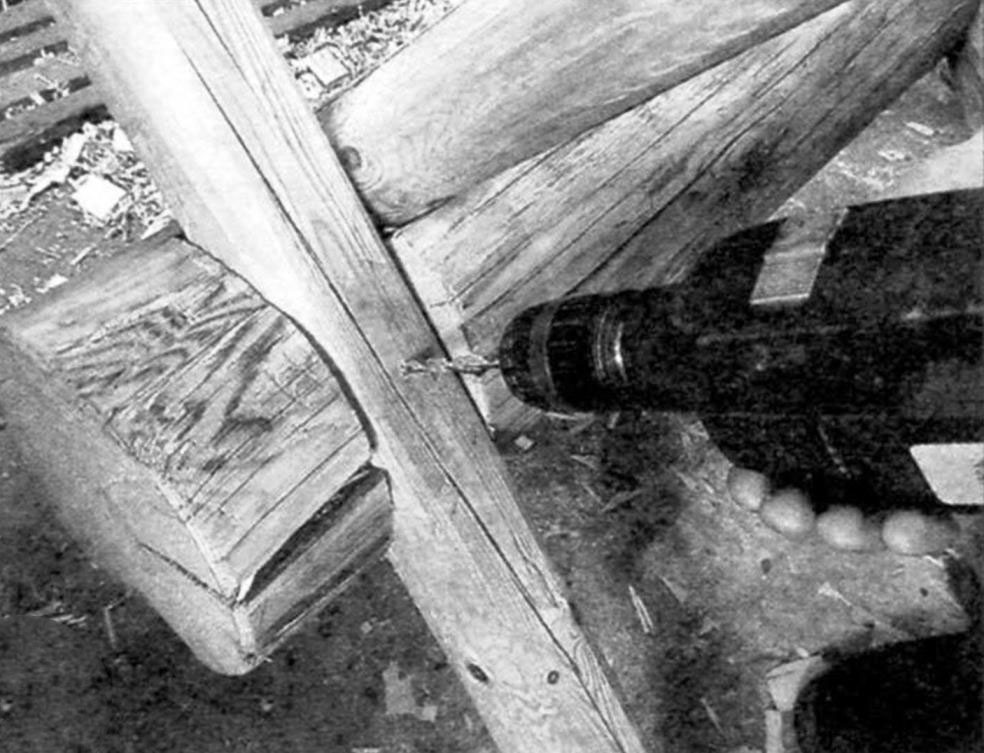 Memories of childhood and adolescence accompany the person in his life: about the native log house with a Russian stove; the sun warmed the dusty paths of the garden, the goats (most of the emphasis in conversation and make on the second syllable) for sawing wood, standing in a corner in the yard near the woodshed…
And son Alex, an expert of museology, passionate about the past of the Russian people, hearing the word, has become almost a dirty, persuaded me to make a wood wooden "goat", but not for log cutting of trees for firewood (it's not necessary), and as a decorative element in the garden (photo 1).
The source material was brought from a nearby demolished house which was
shingles Kiev
, taking permission from the new owners.
SNiP of the log walls and two pairs of poles (2) from the septum were suitable material.
The son cleared the log from clay and plaster molded hand plane. Length of logs – 1200 mm, diameter – 200 mm.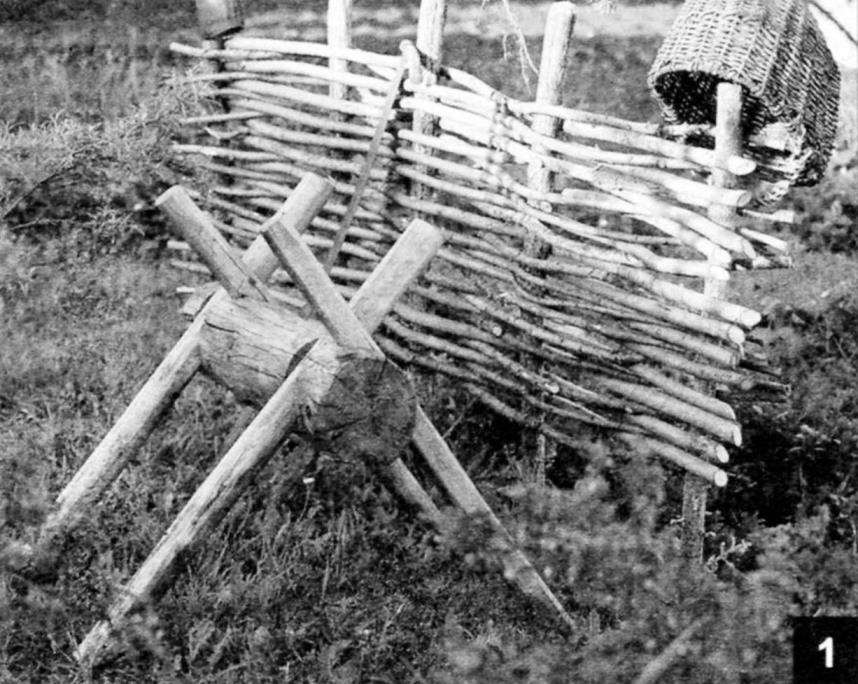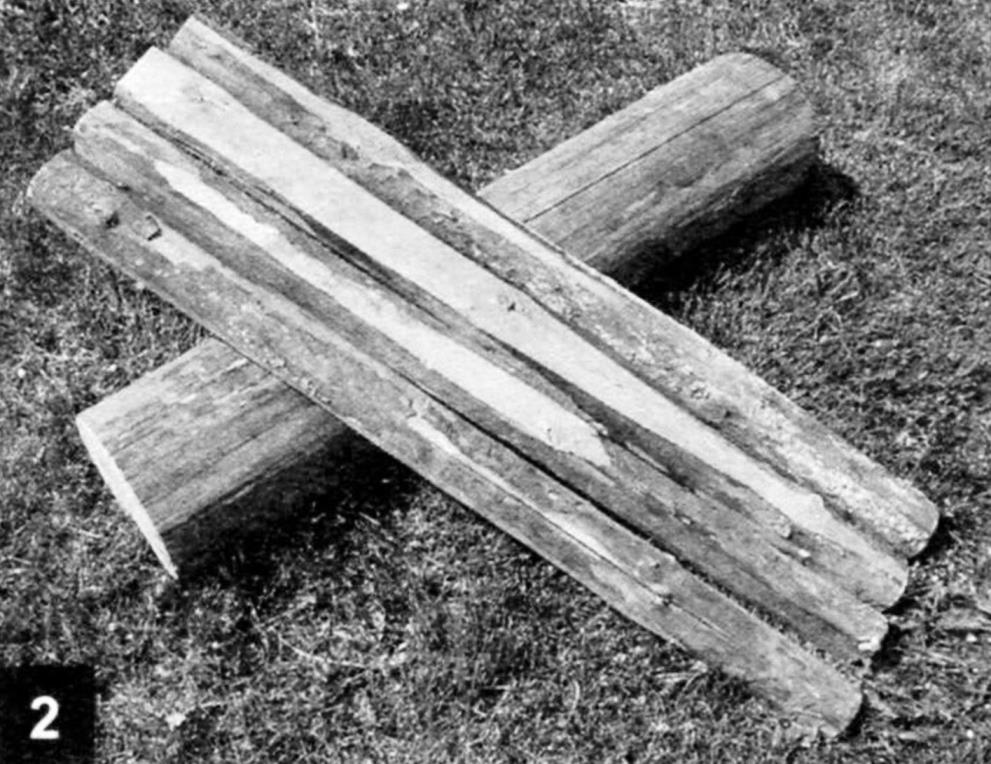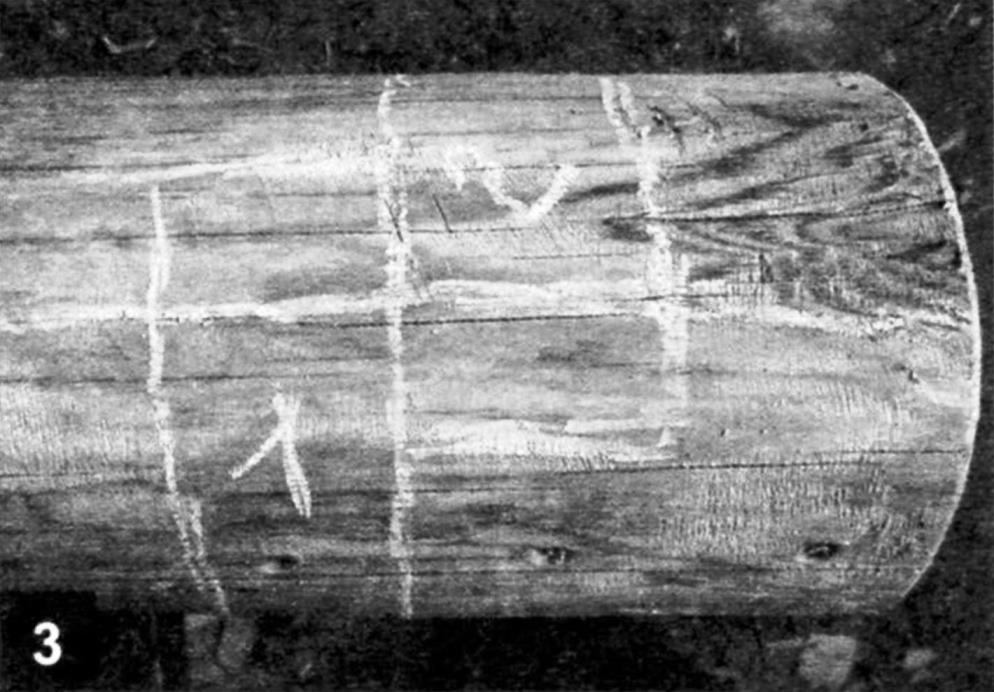 I came prepared with a made of poles four feet not thick meter length. Then trimmed them with the axe and compared with a planer.
On the body of a log that my son and I did razmeta "individual" zapilov grooves under the feet (dimensions see figure) and fill in the appropriate numbers (3).
The zapilivanija slots it was easier to do luchkovoj a saw (4), and to hollow out the tree from the slots – a wide chisel (5).
The last step of the Assembly "goat" with the big nails. On all the legs we marked the height of the protruding part 250 mm and drilled a hole with a diameter of 5 mm under the nail (6).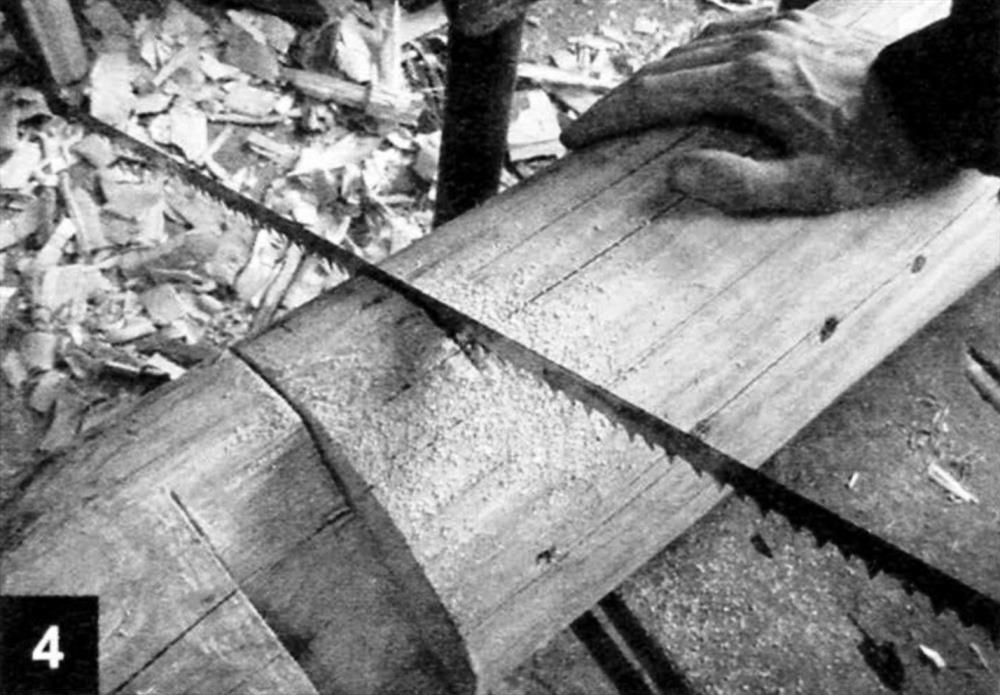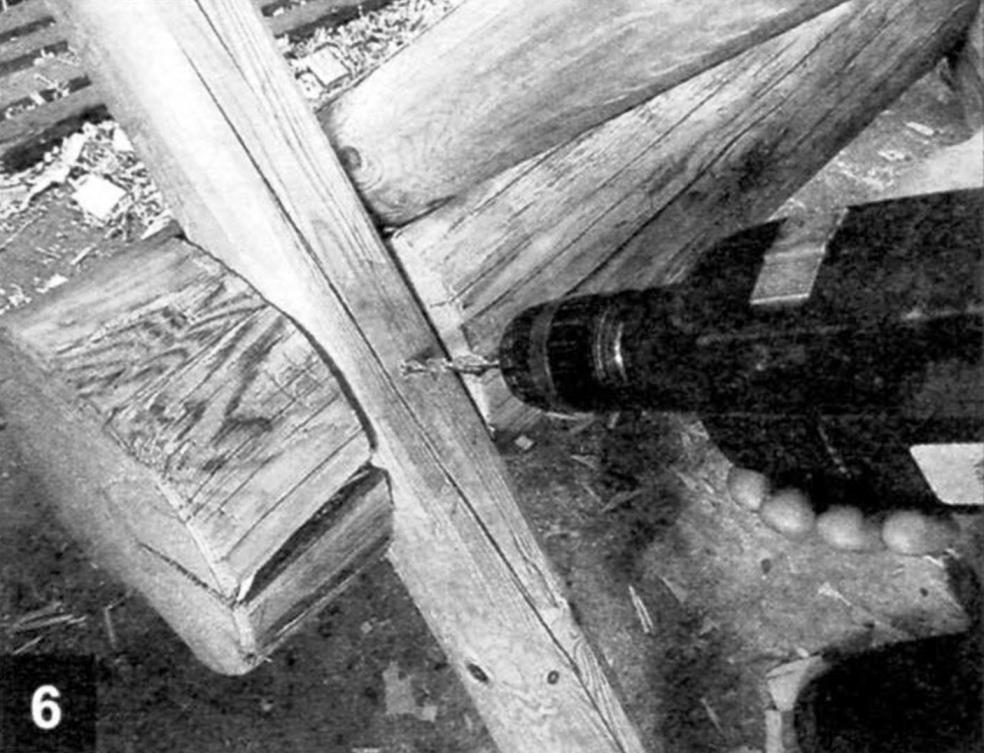 Having beaten three legs and holding fourth, precisely measured its length to the ground the goats relied all legs at once. Four-legged "goat" needs to stand firmly and not swing. In this position, hammered the last nail in the last leg.
In the old days, of course, the goats had not been painted. Now the finished product has been treated with stain, varnish and covered deck set in a garden with a decorative fence (see 1).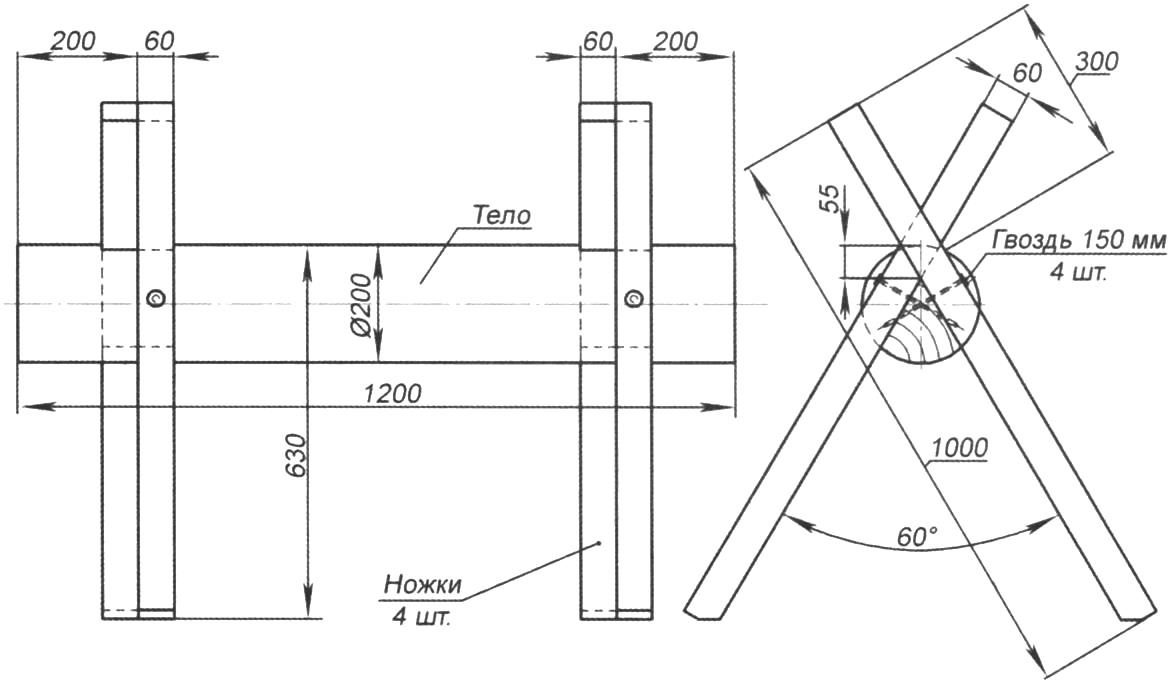 About the fence – a separate conversation, or rather, a few words. It wove comrade, saw the goats and offered a barter. Next weekend my son and made another one. Material provided by the customer, he himself has made, and painting.
So life memories spodvignulo to create, I would say vintage ware.
A. Matveichuk, Zavodoukovsk, Tyumen region.
Recommend to read
HOUSE-TRIPTYCH
On the garden or vegetable part does not need a capital house — often a small cost easy structure type outbuilding. In such an environment feel the need for the country part, starting n...
CHAIR WITH "THE SECRET"
As you know, the characters I. Ilf and E. Petrov in search of jewels destroyed twelve beautiful chairs. It is unlikely it would have required them provide master Gambs under seat drawer...