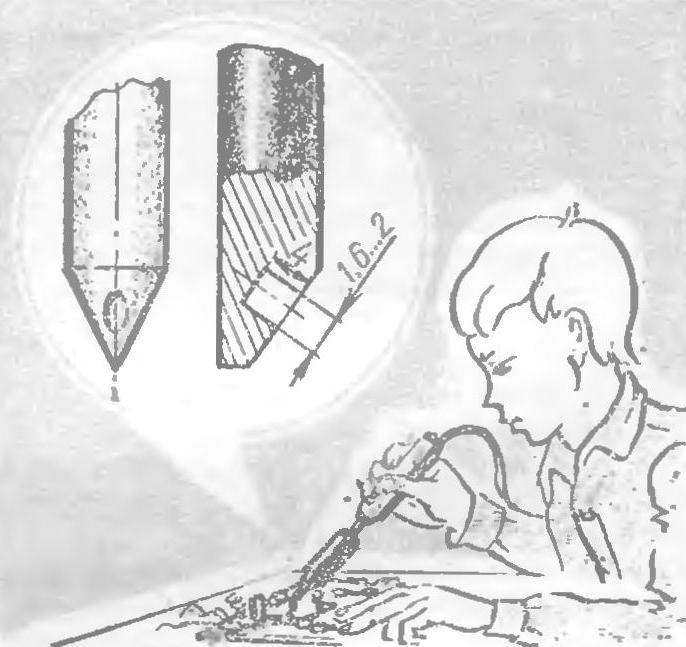 Soldering the printed circuit Board by soldering with a recess in the end face of sting, but such a tool is inconvenient to solder the wires and radio with a conventional outboard mounting. If the hole to be drilled not with the butt, but sting side (see picture), this versatile soldering iron can perform any installation work, including with the use of chips.
A.

DUJIC, Popasnaya, Voroshilovgrad region.
Recommend to read
COMPACT ELECTRO-SOLDERING IRON
I have improved the conventional electric soldering iron. It turned out lightweight and compact (see Fig.), you can carry even in your pocket. It is easy to make and a beginning radio...
THE SOLDERING IRON DOESN'T OVERHEAT…
It is known that the temperature of the soldering iron depends largely on the quality of the performed installation. Are particularly bad (if not harmful) to overheat. Immediately...