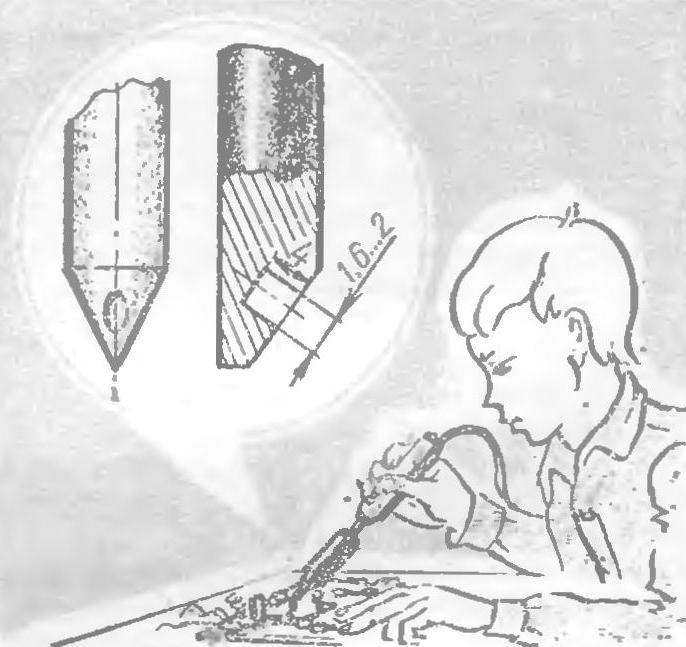 Soldering the printed circuit Board by soldering with a recess in the end face of sting, but such a tool is inconvenient to solder the wires and radio with a conventional outboard mounting. If the hole to be drilled not with the butt, but sting side (see picture), this versatile soldering iron can perform any installation work, including with the use of chips.
A.

DUJIC, Popasnaya, Voroshilovgrad region.
Recommend to read
SIX CLONES "KARL"
Mid-1930s, the Political leadership of the fledgling Germany wants revenge for the defeat in the First world war. The command of the Wehrmacht, forced perevooruzhit the army requires a...
THE FRAME WILL STICK TOGETHER FOR SURE!
Whatever frame you collected connection rods, sticks or baguette in a corner is always a problem. To solve it, use all sorts of devices of varying complexity. But the most simple: a...