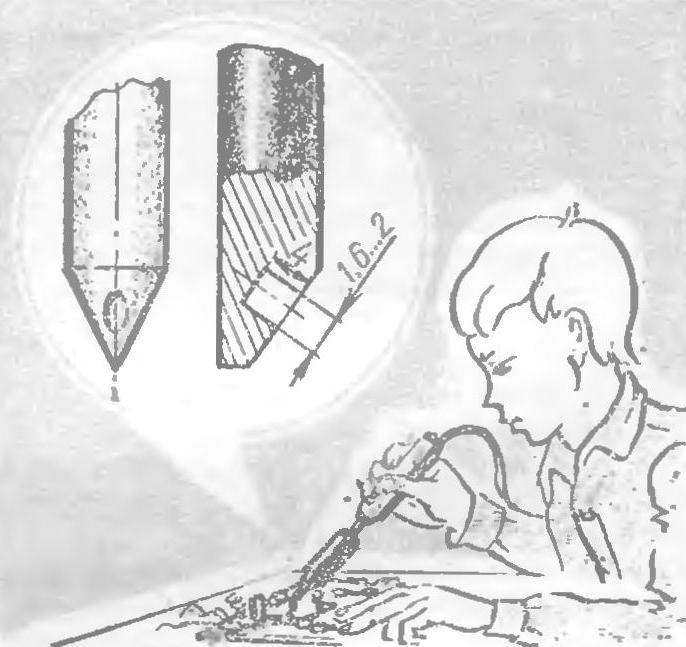 Soldering the printed circuit Board by soldering with a recess in the end face of sting, but such a tool is inconvenient to solder the wires and radio with a conventional outboard mounting. If the hole to be drilled not with the butt, but sting side (see picture), this versatile soldering iron can perform any installation work, including with the use of chips.
A.

DUJIC, Popasnaya, Voroshilovgrad region.
Recommend to read
REPLIKAR IN MODEL PERFORMANCE
The Rules on the self-similar sports of the USSR, issued in 1989, a new class: E-5. With the technique permitted by the rules for competition in this class, athletes unfamiliar, and it...
MODELIST-KONSTRUKTOR 1997-11
IN THE ROOM: Public KB: V. Artemchuk. Ultralight "Dragonfly" (2); I. Mitskevich. Speedometer of Bicycle (8). Small-scale mechanization: V. Alexander. The drill team (9). ...