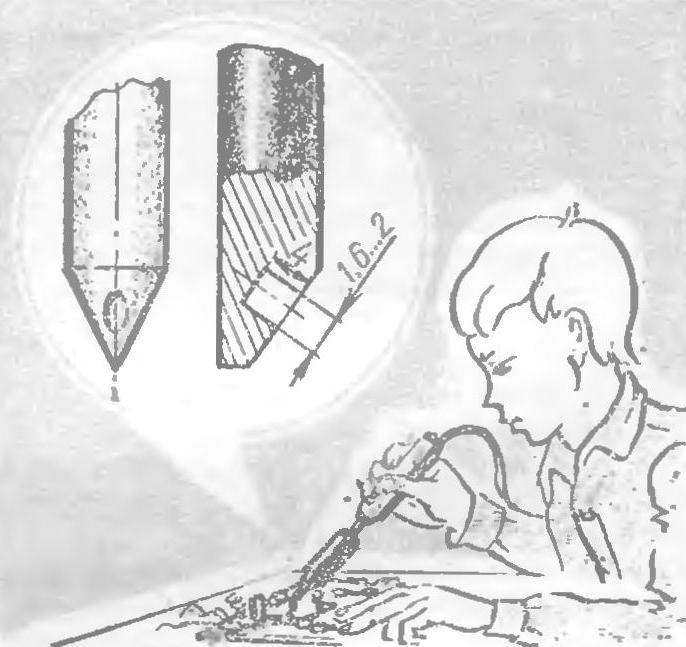 Soldering the printed circuit Board by soldering with a recess in the end face of sting, but such a tool is inconvenient to solder the wires and radio with a conventional outboard mounting. If the hole to be drilled not with the butt, but sting side (see picture), this versatile soldering iron can perform any installation work, including with the use of chips.
A.

DUJIC, Popasnaya, Voroshilovgrad region.
Recommend to read
THE NOVELTY OF THE ICE SEASON
Is it possible sensationalism in modern automodelisme? Honestly, the boys of our group were sure that no. It seemed to them that has long been found-perenity all the design options and...
TO HELP MUSIC LOVERS
Widespread, cassette radio. Storage cassettes make a simple stand as shown in the figure.