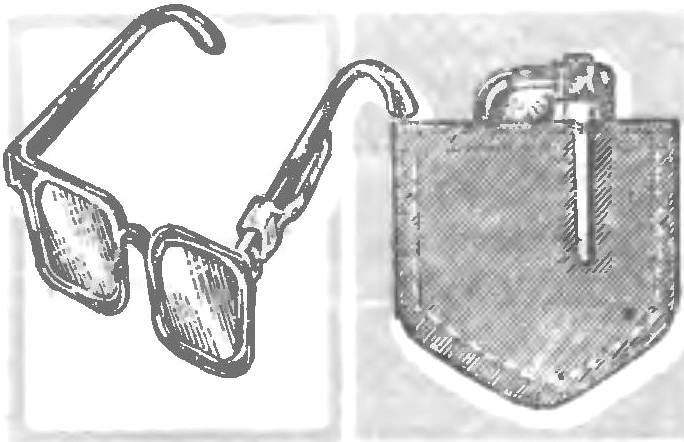 A wear glasses only while working or reading. And the rest of the time they are buried, usually in the breast pocket. Just have to bend down like glasses are on the floor. Attach to the headband near the hinge clip from the collet pencil — points will be kept in the pocket like a fountain pen.
Mr. MEDVEDEV, Soligorsk, Minsk region
Recommend to read
"BEAST-MACHINE"
The idea of transporting tanks by road transport arose during the First world war. It was the desire to make a real operational maneuvering tank units — that is, to make a quick transfer...
PEN IN HAND
Not a heavy package tied up with string, old Newspapers and magazines, and carry her uncomfortable. Until you reach the point of reception of waste paper, the whole hand will be cut up....