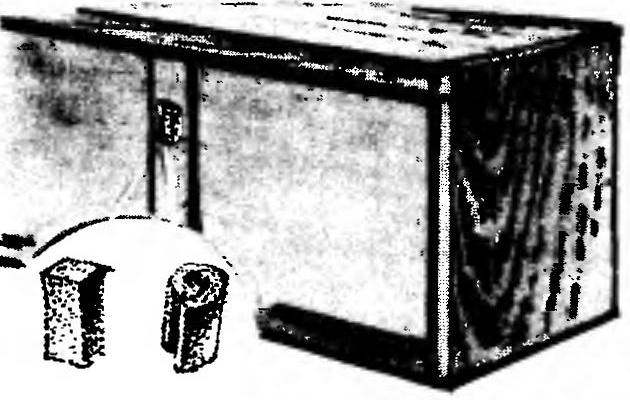 Often the glass in a bookcase or sideboard nasty rattle. Than just not trying to fix: paper tubes, rubber inserts, scraps of eraser… But it's options until the next retraction, and then re-bung.
Offer in a place where the edges of the glass overlap each other to enclose between them the block of foam. When moving the glass, he does not fall, and rolled into a cylinder; in the reverse movement of the glass returns to its original position.
O. EVDOKIMOV, Saint-Petersburg
Recommend to read
COMPASS — DRILL ASSISTANT
If you need to drill through wall, out the other side exactly in the right place — use...a compass. Of course, in collaboration with the magnet, which should be put behind the wall...
SELECTAMARK "MALEK"
Numerous family water bikes added another interesting machine designed by our reader — engineer G. Ovchinnikov from Dnepropetrovsk. Ovchinnikov — motorist. Therefore, the main task for...