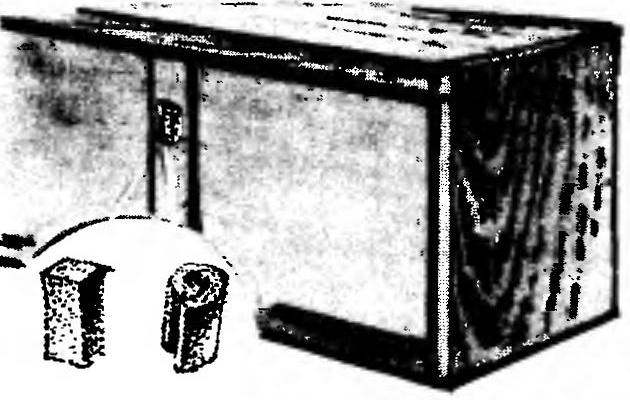 Often the glass in a bookcase or sideboard nasty rattle. Than just not trying to fix: paper tubes, rubber inserts, scraps of eraser… But it's options until the next retraction, and then re-bung.
Offer in a place where the edges of the glass overlap each other to enclose between them the block of foam. When moving the glass, he does not fall, and rolled into a cylinder; in the reverse movement of the glass returns to its original position.
O. EVDOKIMOV, Saint-Petersburg
Recommend to read
Solo Pro 319
The helicopter is equipped with the most detailed and realistic body of the helicopter Sikorsky UH-60. For maximum realism the helicopter is equipped with 4-blade main rotors, making the...
Suzuki JIMNY
Their first SUV called the JIMNY Japanese company Suzuki has released in 1968. Utilitarian and inexpensive all-terrain vehicle was used in Japan, good demand, and the company began to...