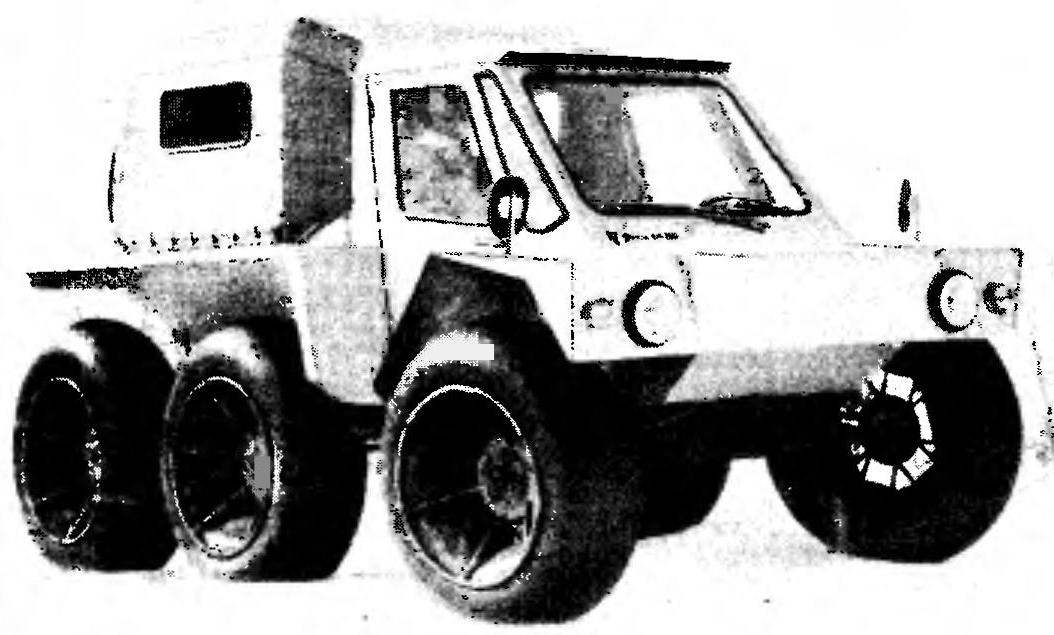 The Rover was designed and custom-made joint stock company "Sa-ratowanie": here is a badly needed vehicle for the delivery of operational outreach to places of accidents on power lines. These lines are, as usual, draw where on the roads to speak of. In good weather only army GAZ-66 is still able to build there track. In the offseason, almost as in the song: only helicopter can fly. Mari Rover turned out to be what we need. For four years he has served the energy sector and still on the go. This was confirmed by A. P. Smolkin, head of the fuel and transport service of JSC "Saratovenergo". Not once, not twice "Wolverine" rescued repairmen. And not just for work but also for hunting and fishing. On the question of what the design drawbacks revealed during exploitation, Alexander only then said: "have more powerful Engine… at least from "zaporozhtsa".
This wish is given to those who dare to repeat the design Mari students. To present the design of "Wolverine" in full, unfortunately, impossible. Therefore, we give a short description.
THE BASIC IDEA
The customer required a all-terrain vehicle is not only spacious (it had to fit three people with tools and a supply of food), sustainable slopes, and stable on the water, but also light, not Deplete when moving the surface layer of soil. It was decided to build it on the basis of units of motorized FDD, which SKB had. And the engine was coming — he forced cooling, which is important for the layout of the rear semi-enclosed engine compartment.