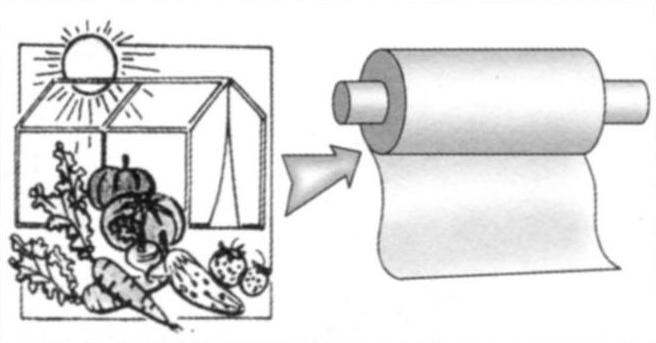 Widely used by gardeners and farmers plastic film is good in summer, but can not tolerate the winter cold with snow and winds crack and break, so autumn is required to remove it into the room. However, the folded layers, it is jammed and also spoils. Experienced owners wind it on a wooden rod (for example, the handle of a shovel) is unpacked in the spring, it stays smooth, like new.
Recommend to read
POURS… SLATE
Plastic film Yes simple arc of wire or branches is here and ready temporary mini-greenhouse over the bed, covering the plant from spring vagaries of the weather. However, protecting from...
FLAT GREENHOUSE
Four boards and four rails for the frame, door hinges and spring Yes, a piece of plastic film that is needed for making this simple greenhouses.