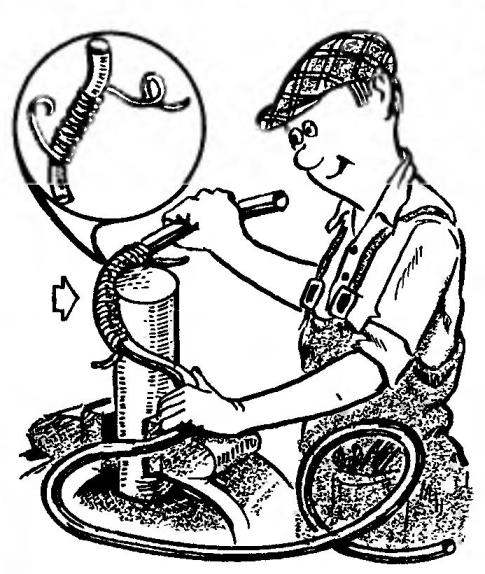 Thin-walled tube of soft metal when you try to bend often creased. To avoid this, they are usually pre-stuffed with sand.
With the same purpose, you can use another method: navit on the future site of bend copper or aluminum wire – turns will not allow the tube to wrinkle at the bend.
The same result can be achieved using a suitable inner diameter of the spring.
Recommend to read
UNUSUAL HAND DRILL
The originality of this tool is that you can work with him with one hand. Dignity, which is quite appreciated by homebrew: there are plenty of places where conventional two-handed drill...
MICROBALANCE
Remote nodes of the tape I smeared with homemade butter. which made from plastic bottle pipette from-under eye drops and medical needle from a syringe. Bottle thoroughly washed and...