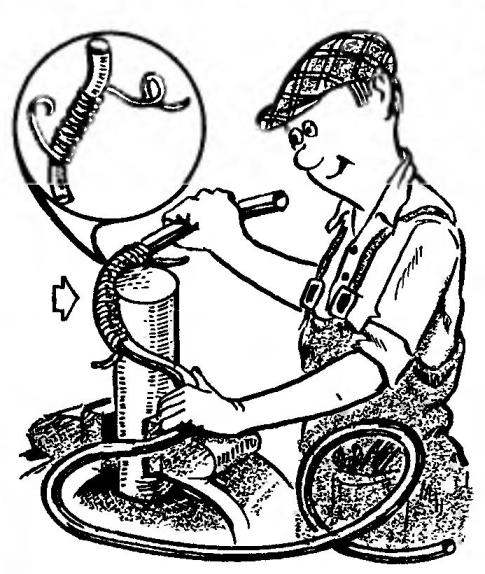 Thin-walled tube of soft metal when you try to bend often creased. To avoid this, they are usually pre-stuffed with sand.
With the same purpose, you can use another method: navit on the future site of bend copper or aluminum wire – turns will not allow the tube to wrinkle at the bend.
The same result can be achieved using a suitable inner diameter of the spring.
Recommend to read
TUBE MADE OF… WIRE?
Yes, this is possible, especially if you want to have it repeatedly or intricately curved. To obtain it really is possible to resort to a copper wire that is tightly the circumferential...
AND PIPE — TOOL
When performing masonry great aesthetic importance is the jointing. Use to perform this operation cut tube Ø 10— 12 mm by bending it as shown in the figure.