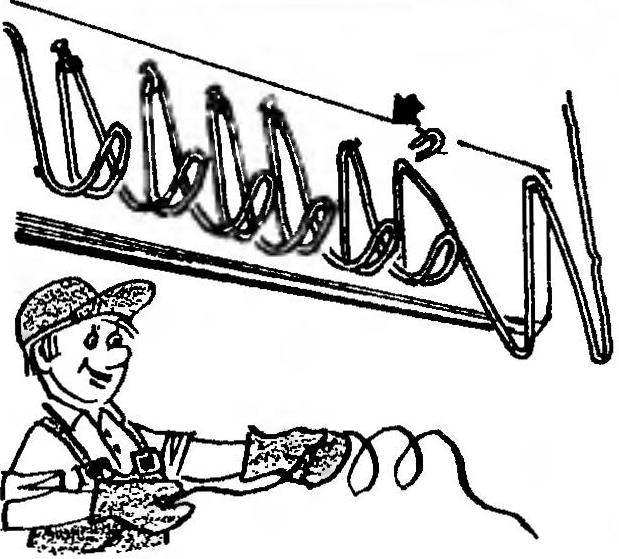 The nails in the wooden wall of the hallway of a country house as a hanger for clothes — not the best solution. Not much more time would it take the same ex-promtoe, but more aesthetically pleasing hanger-snake, which will require two meters thick wire.
Vladimir SILCHENKO, S. Vikulov on, Tyumenskaya obl.
Recommend to read
VELOSCRITTURE
The bike headlight and taillight Shine only during the movement of the machine when Wellenreiter ("Dynamo"). Simple electronic device will help you to correct this deficiency. Here's how...
VELOTRADE FOR THE SURFER
Surfers are very convenient to carry pas the roof of the car, strengthening on the trunk. What about to those who have not got such a vehicle and has so far only bike. We propose to use...