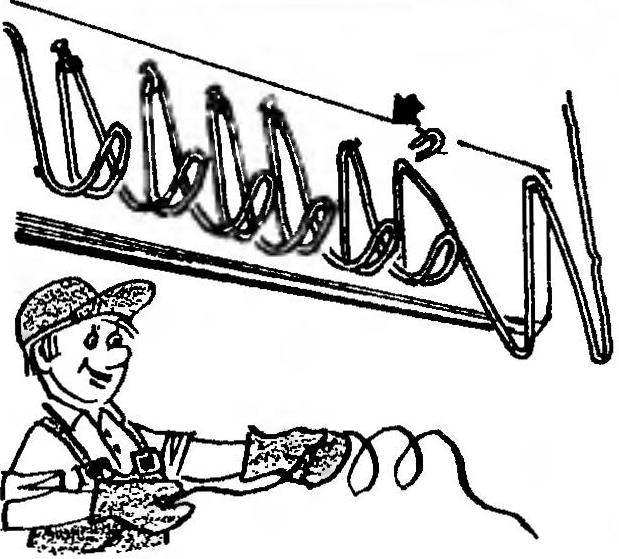 The nails in the wooden wall of the hallway of a country house as a hanger for clothes — not the best solution. Not much more time would it take the same ex-promtoe, but more aesthetically pleasing hanger-snake, which will require two meters thick wire.
Vladimir SILCHENKO, S. Vikulov on, Tyumenskaya obl.
Recommend to read
CABINET BIBLIOPHILE
Desire to renovate your house sooner or later leads to the need to produce home-made furniture. And, of course, want to creation of their own hands was not simple copying of industrial...
BACKLIGHT HOUSE NUMBERS
Lighting house number and street name in rural areas - is not an empty whim, but a basic necessity. In dark time of day the postman will be able to deliver a telegram, and RAM service...