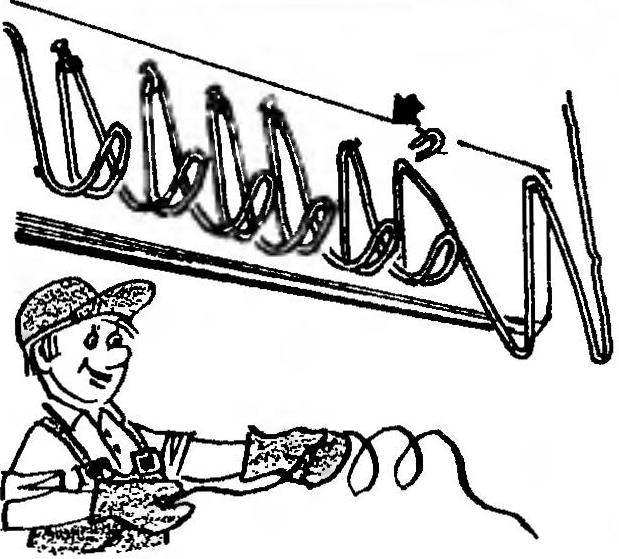 The nails in the wooden wall of the hallway of a country house as a hanger for clothes — not the best solution. Not much more time would it take the same ex-promtoe, but more aesthetically pleasing hanger-snake, which will require two meters thick wire.
Vladimir SILCHENKO, S. Vikulov on, Tyumenskaya obl.
Recommend to read
BETTER THAN HOOKS
If you rode into a new apartment and have not had time to nail in the bathroom hooks for towels, don't rush. That you will always have time to do. It is much easier and looks prettier...
HANGER FOR HACKSAW
The poor host saw just lying on the workbench or on a shelf, good — carefully placed in a tool box or hanging on a nail in the wall. However, if the next added another tool — such...