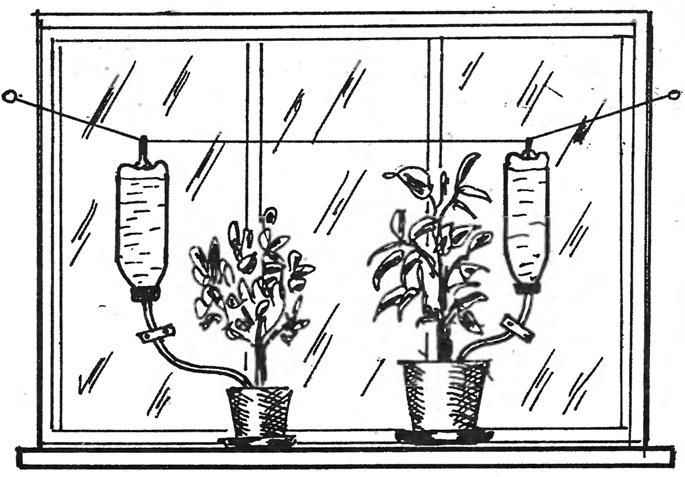 You are going on vacation? What are your favorite flowers? Do I have to beg relatives from time to time to stop by your apartment to water the ficus and crocuses?
Take our advice and your plants are constantly supplied with life-giving moisture.
Pick a few (depending on number of plants) plastic bottles and penetrate into the bottom of each circular hole with a diameter of about 40 mm — using it, you will pour in a bottle of water it will need for the suspension
bottle. The tubes also need to drill the holes — the diameter should be such that through them with a force inserted rubber tubing Still have to do the clips, with which you will be able to regulate the flow of water through the tubes.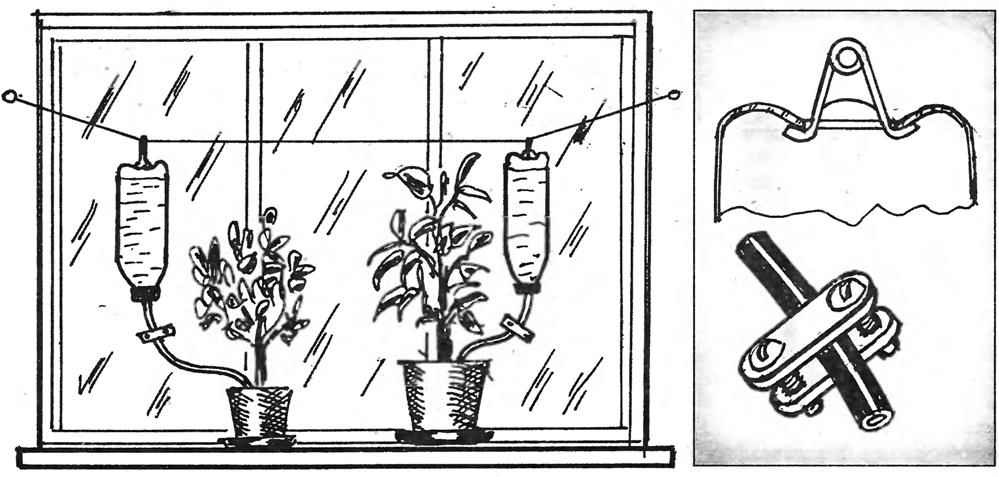 Here actually and all — is to suspend the bottle over your "flower garden" — for example, as shown, firmly tighten the clamps and fill the vessels with water. Gradually weakening the clamps, achieve such a rate that the water in the bottle was enough for all time.
Recommend to read
SEED BED
Seed bed in your garden in the spring will be cooked quickly and easily, if the grooves in the beds for sowing to do by a gifted Reiki. The advantages of this method are obvious and the...
"MAKAR"-THE FARMER
In the "M-K" No. 3, last year, as the announcement was published a small article about this tractor. As reported, the tractor I put together in 2010, and although already hard at work on...