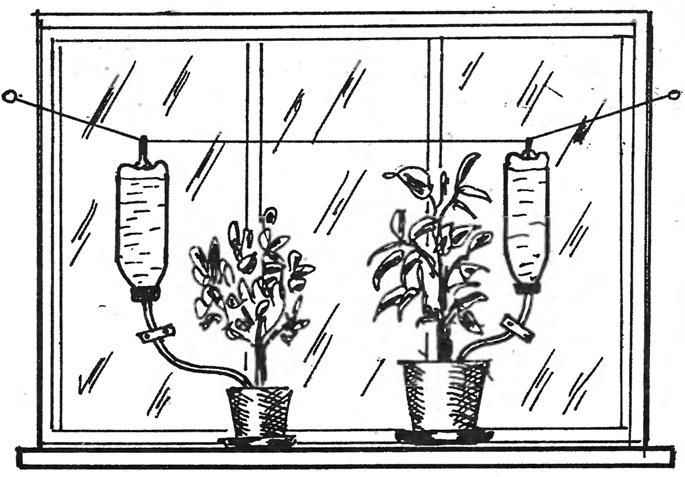 You are going on vacation? What are your favorite flowers? Do I have to beg relatives from time to time to stop by your apartment to water the ficus and crocuses?
Take our advice and your plants are constantly supplied with life-giving moisture.
Pick a few (depending on number of plants) plastic bottles and penetrate into the bottom of each circular hole with a diameter of about 40 mm — using it, you will pour in a bottle of water it will need for the suspension
bottle. The tubes also need to drill the holes — the diameter should be such that through them with a force inserted rubber tubing Still have to do the clips, with which you will be able to regulate the flow of water through the tubes.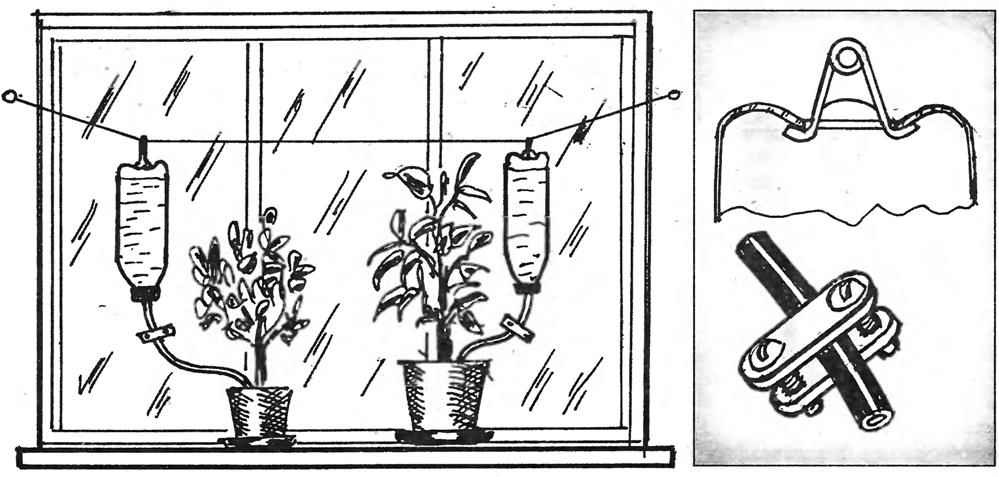 Here actually and all — is to suspend the bottle over your "flower garden" — for example, as shown, firmly tighten the clamps and fill the vessels with water. Gradually weakening the clamps, achieve such a rate that the water in the bottle was enough for all time.
Recommend to read
SCREEN IN THE ROLE OF THE GAZEBO AND NOT ONLY
Stationary arbor on a country or garden site — a great convenience: under her roof and in the heat, and in bad weather, good to sit in the fresh air, relax from the daily stress, to...
I-17
In 1933, after the purchase by the Soviet Union license on 760 HP engine "Islamo-Suiza" 12ybrs. N. N Polikarpov again returned to the idea of creating a fighter with a liquid-cooled...