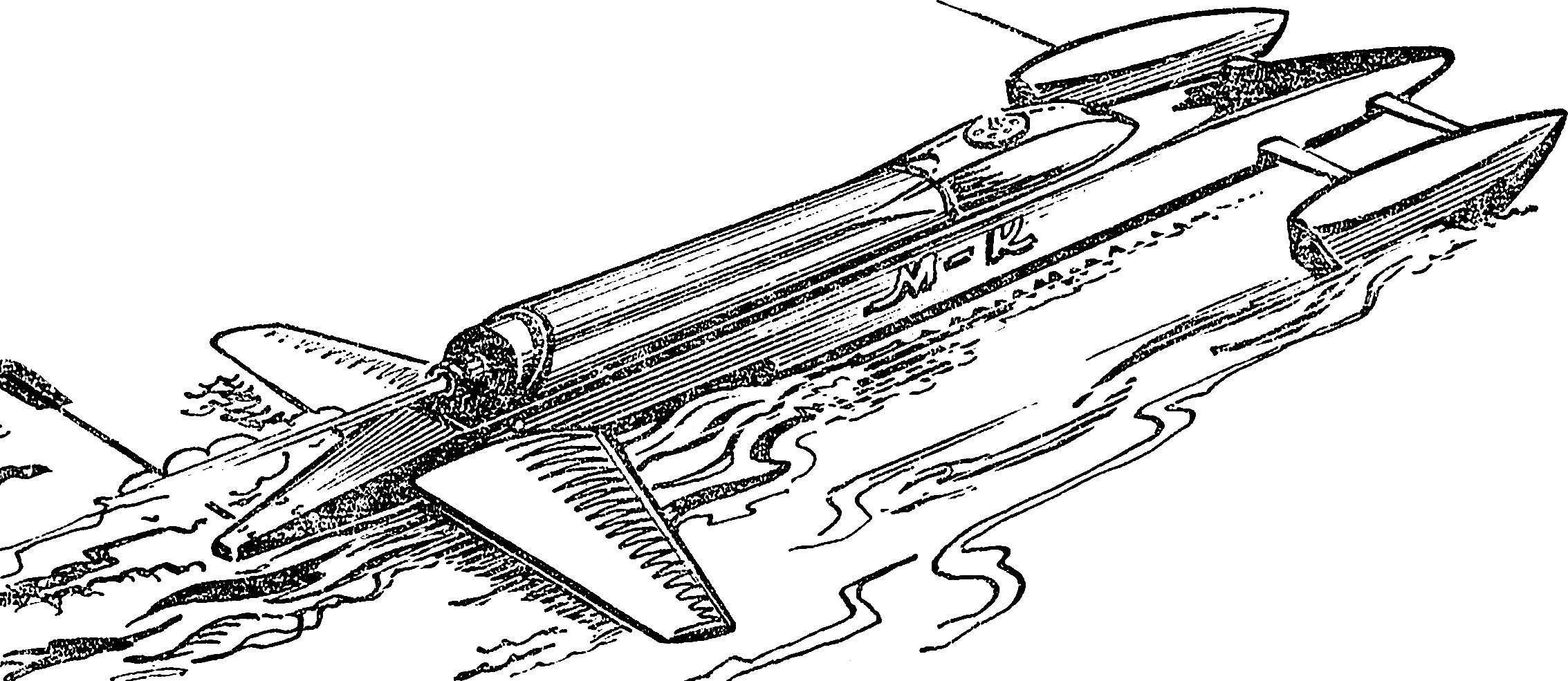 Today our story is about the original high-speed input developed in the circle of children's club "Iskatel". Designed for the most advanced scheme, it contains a number of technical innovations that may be of interest to experienced athletes. Cord hydroplane class A1 favorably known development the lack of scarce or toxic in the materials — balsa, glass and carbon fiber reinforced plastics, which gives the possibility of recommending the model for the building even in the school clubs shipmodelbuilding. The use of standard domestic engine CSTOM KRAS ensures the implementation of fitness standards on the level of a first level up to the candidate master of sports.
The model was designed specifically for the production of students. Special attention was paid to the manufacturability of the design while maintaining the advantageous contours and minimal weight. In the body of the glider is almost no dugout elements, which is typically for younger modelers the greatest challenge. Basically the whole set is made from Linden or aspen plates. Such is not difficult to saw, even in the stanochek of the "Skilled hands".
Even when drawing the glider in his project was laid unusually for the class A1 solutions. It is the bevels of the soles of the bow floats and the wing ("stabilizer") at the stern.
The rejection of the classical configuration of the front surfaces rednich fully justified. This was confirmed by the first training races. Reverse deadrise front of the greatly reduced stiffness of motion of the model at vozmuschena area. Planing
is the mode more exactly — hence the increased speed due to stable mode of operation of the propeller.