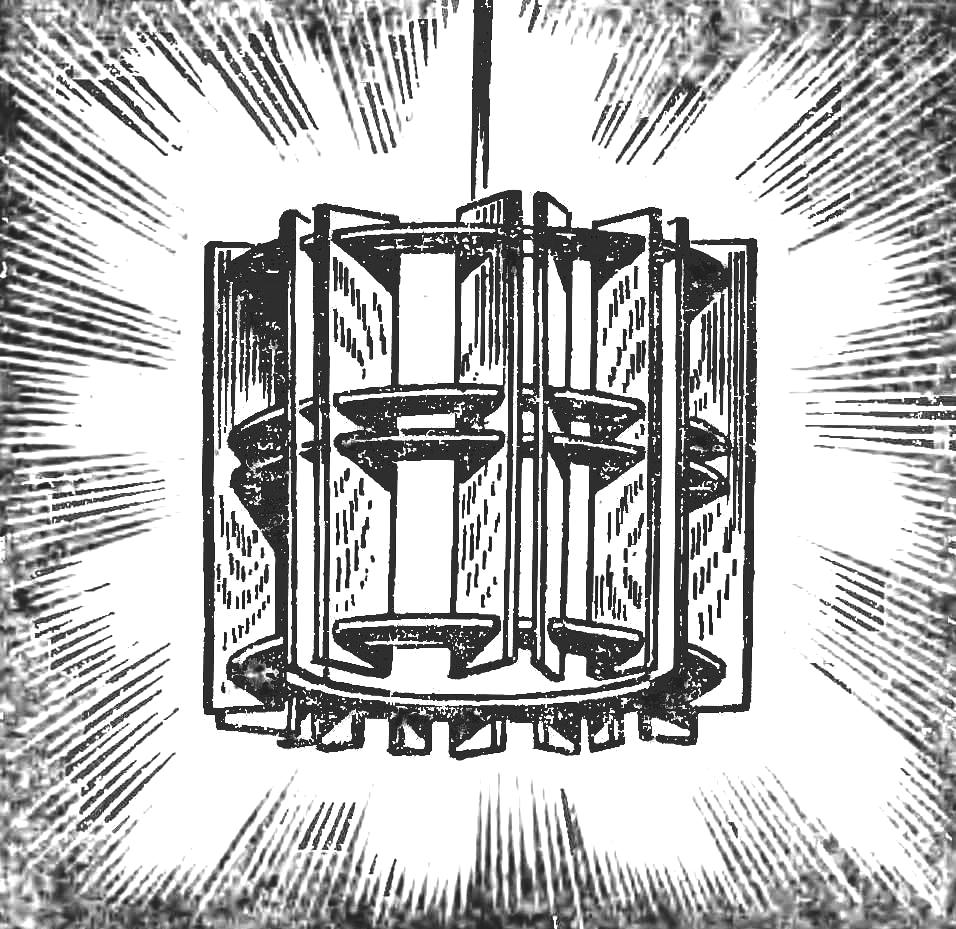 Fans of tinkering a small chandelier for bedroom or small room. It is simple in design, and vultures even schoolchildren, who owns a jigsaw and a file. For its production you will need several sheets of plywood of appropriate size and thickness of 3-4 mm and one sheet of thin plastic or heavy paper for a light diffusing cylinder.
The shape and size of parts of a chandelier can vary from the geometry shown.
Sawed jigsaw parts are processed with a file and sandpaper. Then customize them and assemble first without glue, and then glue.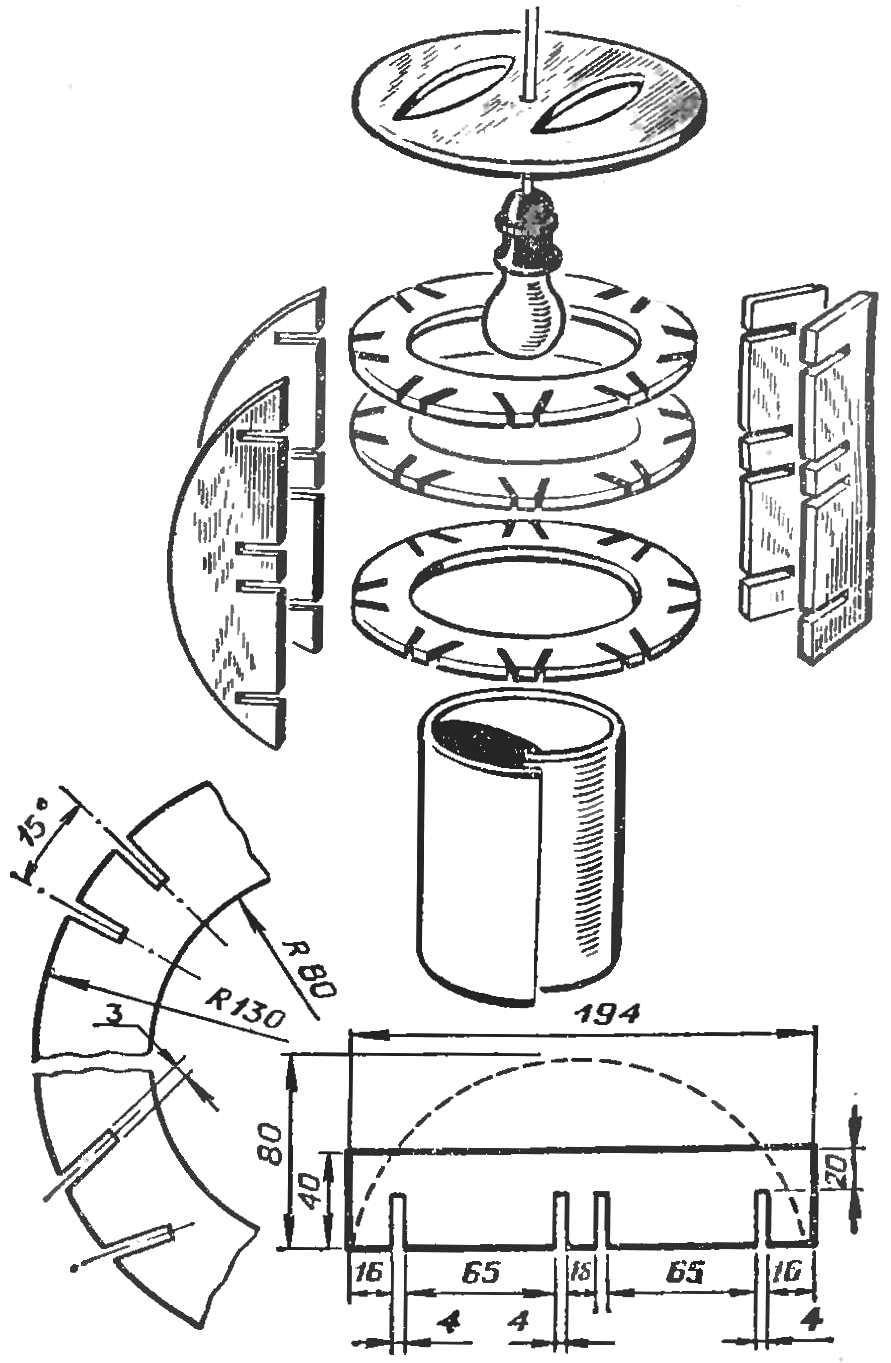 Final finishing can be different. Better to paint the colorless furniture varnish, thus revealing the natural wood texture, or bright nitroenamels. Fasten the upper bracket cartridge of the pampas — and the lamp is ready.
Recommend to read
MODELIST-KONSTRUKTOR 1968-06
CONTENTS: Anniversary of Komsomol dedicated (1); For the prize named after Y. A. Gagarin (2); Organizer of technical creativity: Yury Stolyarov, A. Zaichenko. Krasnodar experiment...
STABLE ARC
If a hardware craftsman himself makes various machines, such as small tools that facilitate work on the farm and in the home, then no welding machine he can not do. Among designers and...