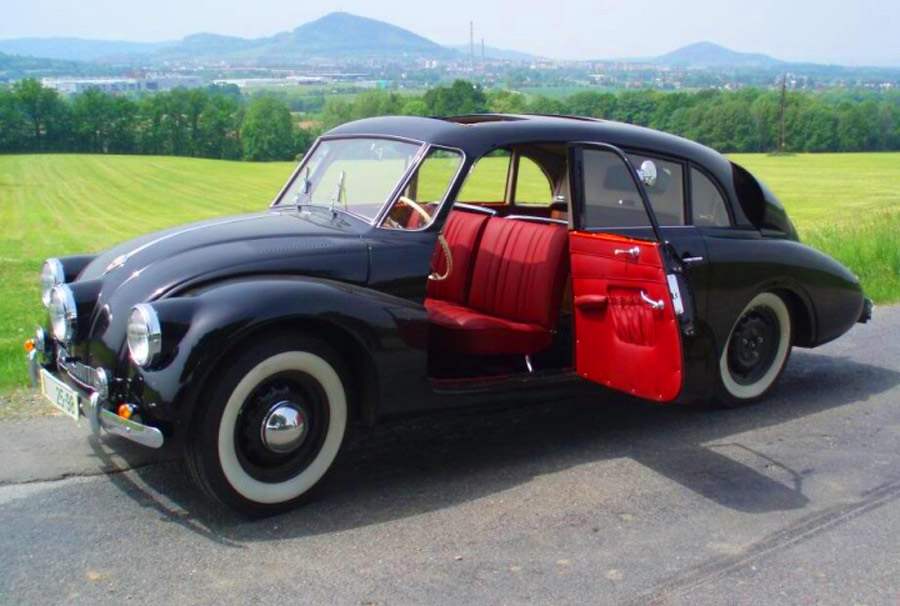 Czechoslovakian Tatra-87. The speed of the first car was small, but it seemed like the drivers exciting. However, over time they got a taste of driving fast and have begun to demand from automotive companies all more than the speed of the machine. Designers have increased the capacity and power of engines, reduced friction loss, improved suspension, but soon realized that there is a physical limit to the growth rate of the car.
Almost the same problem was faced by aircraft designers trying to squeeze out of the aircraft, burdened with struts, braces and fixed landing gear, a dozen of kilometres per hour because of combat aircraft, their aerodynamic excellence means much more than for cars. That is why the work to create aircraft were connected scientists-aerodynamics who discovered the relationship between the geometric shape of the body and the forces generated by the flow of air flow.
Following the achievements of aviators aerodynamics started to use and the designers of cars. Soon the market began to appear the first "aerodynamic" car, but the public, accustomed to the coaches, cabs, carts, gigs, gigs, cab and cabs, with distrust met the first cars with a body a streamlined shape.