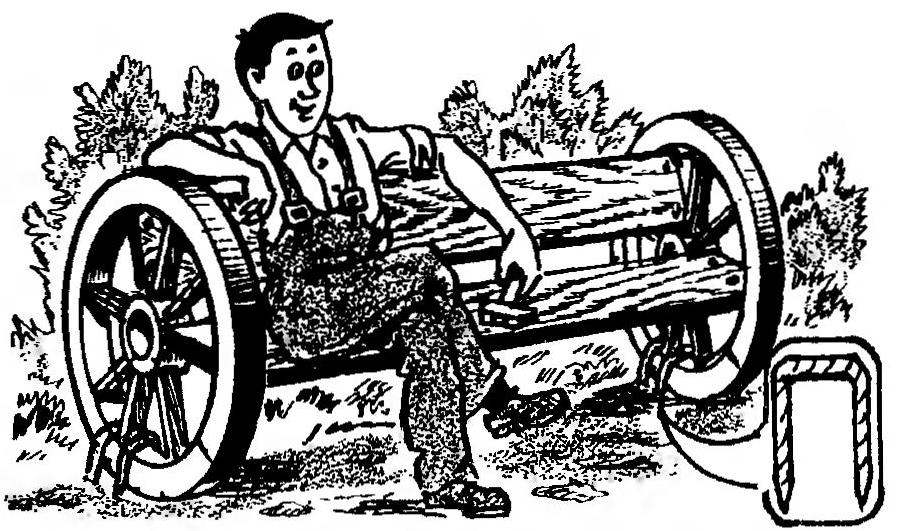 Two wide boards and two old wagon wheels — that's all that is required for the manufacture of unusual garden-country bench. Boards are nailed to the wooden spokes of the wheels, and the stability of the bench, attach the metal brackets that the wheels are fixed in place installation.
Recommend to read
AND LOCK LIKE NEW
It happens that the fastener-"lightning" on jackets, boots, trousers or skirts after some time becomes hard to hold. If all its teeth in order, the case is in lock-slider — weakened his...
COMBINATION LOCK
It can be used for protection of vehicles, equipment of various premises. The "key" to the lock is a combination that is dialed using the three buttons. Easy change of code, the...