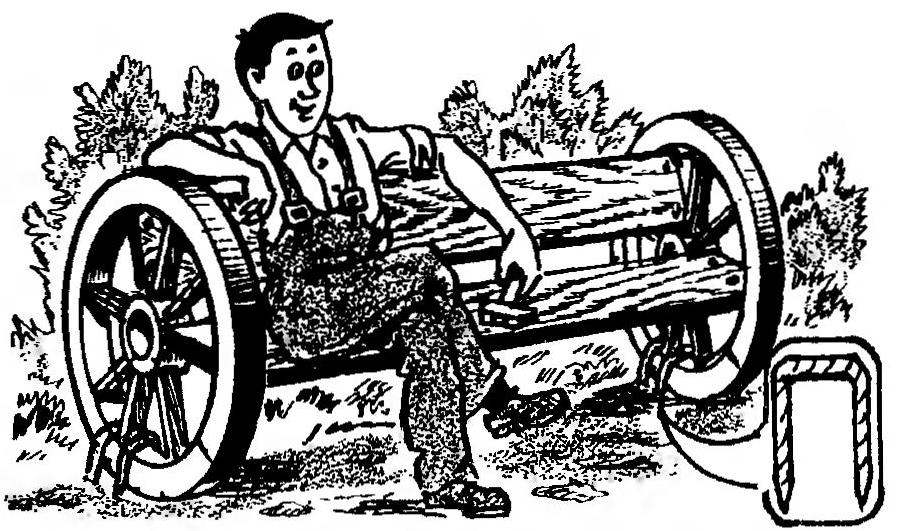 Two wide boards and two old wagon wheels — that's all that is required for the manufacture of unusual garden-country bench. Boards are nailed to the wooden spokes of the wheels, and the stability of the bench, attach the metal brackets that the wheels are fixed in place installation.
Recommend to read
FORMWORK — STRUBTSINKU
When the need arises to make a concrete column or some other vertical structural element, for fastening the boards of a timbering used a variety of means at hand: wire, nails, all kinds...
SCREW TIGHTLY
In cases when you want to prevent turning of the screw, screwed into a Board or plywood, I use a very simple way. Of stiff wire or a nail, whose diameter corresponds to the width of the...