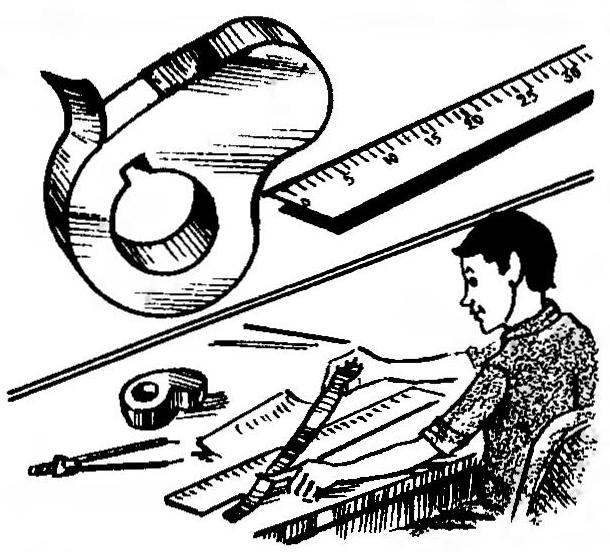 Measure the length or perimeter of curved parts without special tools is not so easy. In this case, will sticky insulating tape, which is placed on the workpiece contour, and then, separating, measure its usual line.
I. GLUKHOV, G. a R a n with it, Mordovia
Recommend to read
INSTEAD OF DUCT TAPE
I want to share with the readers of "M-K" a small trick that often helps me when it is urgent for insulating wires and electrical tape no. Done in this case so I cut a strip from the...
END-EXPRESS
For more convenient use of masking tape or duct tape, there are special tapes with a knife, not giving to the same after use to stick the remaining end. In the absence of such a device...