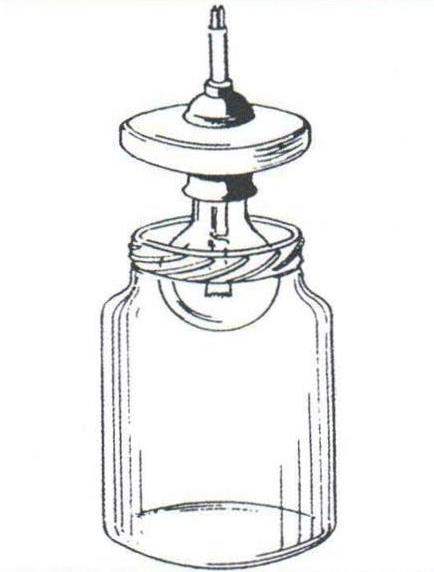 For street lighting requires a special, waterproof canopy. However, there is no need to find this shade in stores – you can do it from any glass jars with a screw cap. You only have to cut a hole in the lid for threading to the top of the cartridge and to clamp the cover between its detachable plastic parts. For complete sealing of the lamp need to be laid between the cover and the cartridge with a rubber band.
Recommend to read
NOT FLOUR, AND THE CURRENT
Live in the taiga wilderness, starved (fuel for the diesel generator running out) energy rations. And next carelessly rushing river. Natural, so to speak, a source of energy, what...
SHEET CONDUCTOR
If you have to saw a certain number of wooden rods with a strictly perpendicular end faces, it is advisable to pre-make auxiliary guiding means conductor. It is necessary to take...