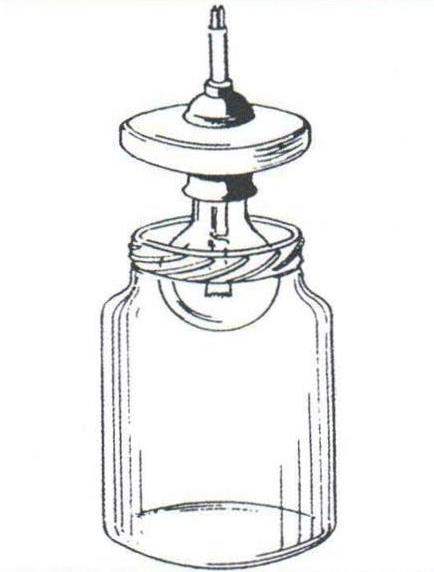 For street lighting requires a special, waterproof canopy. However, there is no need to find this shade in stores – you can do it from any glass jars with a screw cap. You only have to cut a hole in the lid for threading to the top of the cartridge and to clamp the cover between its detachable plastic parts. For complete sealing of the lamp need to be laid between the cover and the cartridge with a rubber band.
Recommend to read
BOX BACKLIT
To sort the slides of a copy of a small drawing, figure will help this simple lamp. For its production will need a cardboard box of suitable size, a sheet of plywood, a screen of frosted...
LANTERN FROM BANKS
When the movement of a flickering candle flame is easily extinguished, even if it is diligently protecting hand. More safety — glass jar, but it is hard to set a lighted candle; in...