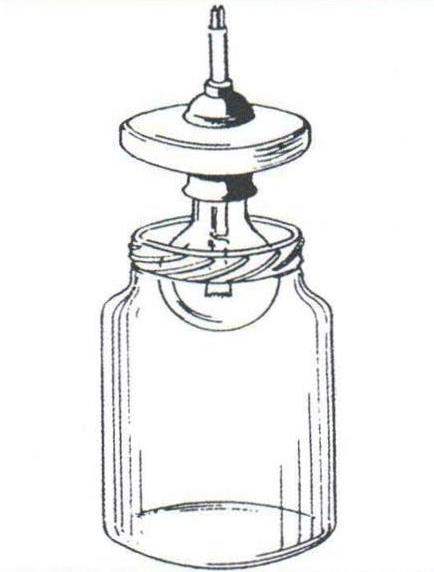 For street lighting requires a special, waterproof canopy. However, there is no need to find this shade in stores – you can do it from any glass jars with a screw cap. You only have to cut a hole in the lid for threading to the top of the cartridge and to clamp the cover between its detachable plastic parts. For complete sealing of the lamp need to be laid between the cover and the cartridge with a rubber band.
Recommend to read
UNDER THE CONTROL OF THE GRAIN
Guys living in rural areas, and many urban students know: before posting to the Elevator, harvested grain, until dried, stored at currents in piles. However, long contain so harvest is...
FLOUR GRINDER…
Increasingly, the editor receives letters and phone calls with the same request — to publish drawings and to talk about how to make your own hands a simple mill. The need for this device...