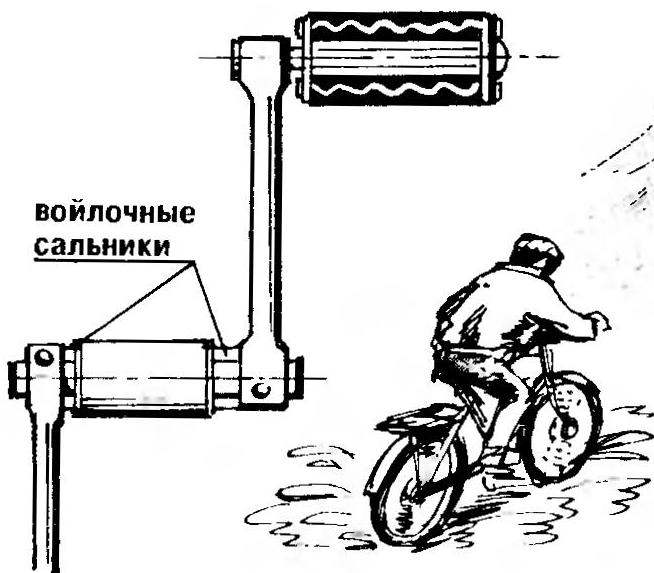 Dust and dirt is, perhaps, the main enemies of nodes of the bike. Particularly affected by these uninvited abrasives bearings of the carriage. To significantly increase sroi their service, I suggest between the housing of the carriage and a pedal crankset to install a homemade felt seals that can be cut out even from old boots. The intersection of this felt washer and the parts of the bike are lubricated with grease type tsiatim.
Recommend to read
Insurance for drill
Drill chuck, in particular manual, is not always able to keep the drill from turning when machining hard metals or release of the cutting edges of metal. It solves the problem of the...
HOMEMADE ANVIL
...is necessary for anyone who makes anything out of metal. But where to take it? Turns out it can be made from a piece of old rail. It is enough to cut autogenous cutting unwanted...