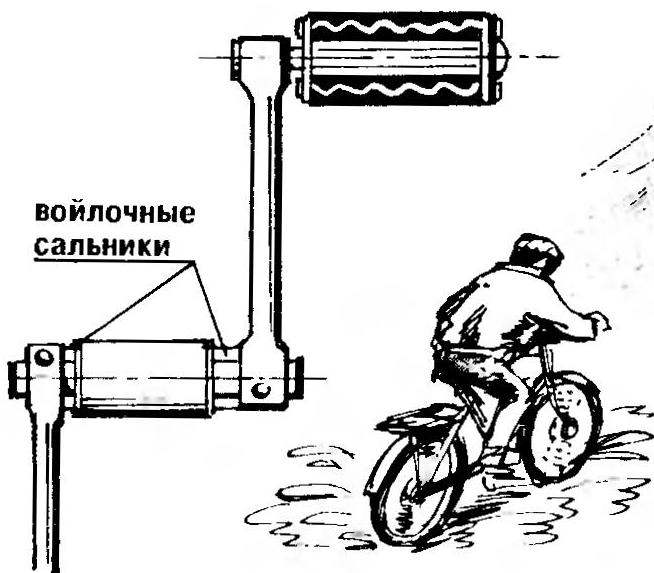 Dust and dirt is, perhaps, the main enemies of nodes of the bike. Particularly affected by these uninvited abrasives bearings of the carriage. To significantly increase sroi their service, I suggest between the housing of the carriage and a pedal crankset to install a homemade felt seals that can be cut out even from old boots. The intersection of this felt washer and the parts of the bike are lubricated with grease type tsiatim.
Recommend to read
COMPACT ELECTRO-SOLDERING IRON
I have improved the conventional electric soldering iron. It turned out lightweight and compact (see Fig.), you can carry even in your pocket. It is easy to make and a beginning radio...
SPEEDWAY IN THE GYM
For the manufacture of tracks required plywood thickness of 10 mm, and it is important that it was dry, smooth, uniform thickness and without lagging layers. Each sheet should have the...