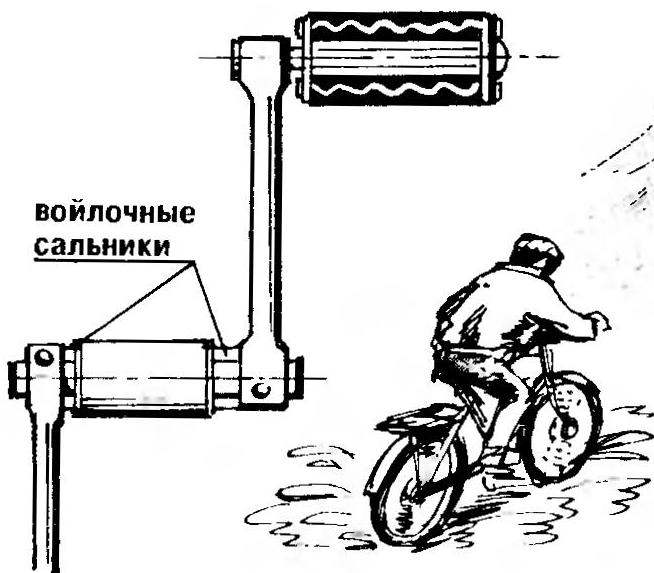 Dust and dirt is, perhaps, the main enemies of nodes of the bike. Particularly affected by these uninvited abrasives bearings of the carriage. To significantly increase sroi their service, I suggest between the housing of the carriage and a pedal crankset to install a homemade felt seals that can be cut out even from old boots. The intersection of this felt washer and the parts of the bike are lubricated with grease type tsiatim.
Recommend to read
RETRO ROCKING CHAIR
Modern rocking chairs offered by the trade, are usually in the Lite version, and therefore almost no moment of inertia during the swing. In contrast, the design proposed by the Hungarian...
IN THE CAR"DIPLOMAT" ON THE STROLLER
How not to fold walking stroller still it is quite cumbersome. And she weighs a lot, so to enter the car or bus with a child and a heavy stroller is no easy task. Besides, and stored in...