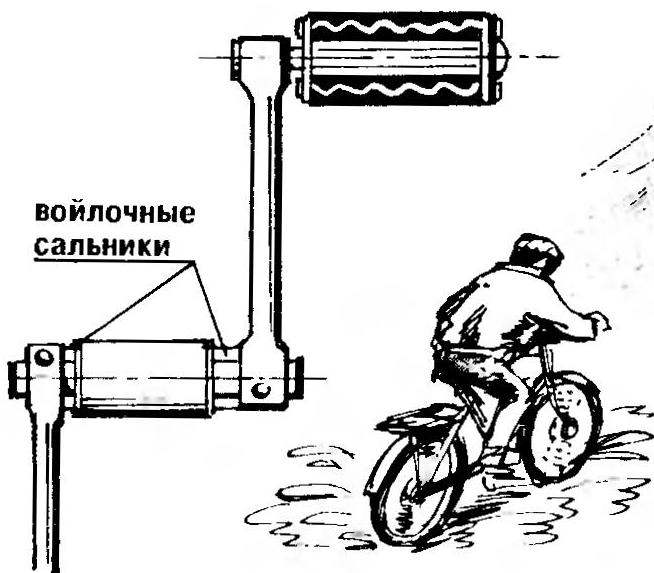 Dust and dirt is, perhaps, the main enemies of nodes of the bike. Particularly affected by these uninvited abrasives bearings of the carriage. To significantly increase sroi their service, I suggest between the housing of the carriage and a pedal crankset to install a homemade felt seals that can be cut out even from old boots. The intersection of this felt washer and the parts of the bike are lubricated with grease type tsiatim.
Recommend to read
VACUUM-PUMP
If you add to the cleaner plastic bucket, the lid of which made two holes, the diameter of the respective pipe cleaner, by inserting in the same hole crimped hose connected to the vacuum...
HERE'S A SPATULA
We are all accustomed to the fact that the spatulas (tools for applying putty) are smooth metal, plywood or rubber plate. Of course, if you want luted to a flat surface, they can not do...