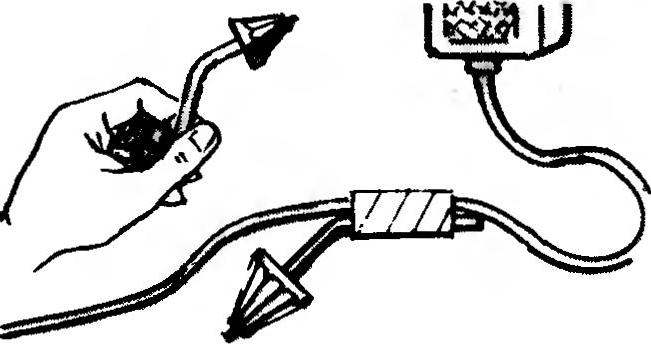 When working with a power drill often lost the key to her patron. He will always be on hand if you tape it with electrical tape to the cord at a distance of 0.5…0.6 m from the arm.
V. MAKAROV, D. R., l o b o d a, the Nizhny Novgorod region
Recommend to read
AND WILL LOOP HIDDEN
Offer homebrew. engaged in the manufacture or have manufactured furniture with doors mounted on piano hinges to replace them on domestic furniture, because the presence of piano hinges,...
"ALBATROSS" IN MINIATURE
Torpedo and missile boats are the most popular objects for modelling among novice modelers — they are not so complex and multi-part, as the larger ships and vessels, besides because of...