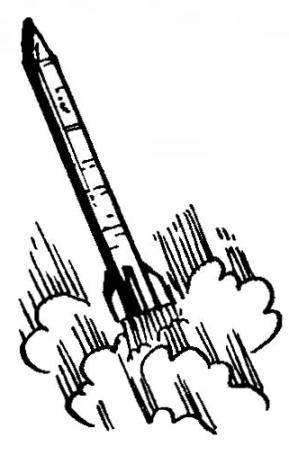 (Model-a copy of the R-17). In October 1950, S. P. Korolev, the former at that time Chief designer of the Department of NII-88, involved in the ballistic long-range missiles, appealed to the government to develop a new missile to replace the obsolete P-1 was created, as you know, on the basis of the German V-2 (A-4). The proposal was supported, and in November 1951 a draft design was completed.The new missile was supposed to be more "simple and cheap to manufacture and easy to operate". It was planned to use designed for anti-aircraft missiles V-300 liquid-propellant rocket engine operating on nitric acid and kerosene tractor with pressurization fuel supply system.
This system significantly simplifies the design and operation of the lack of her liquid oxygen. In the project these missiles received index R-11, was laid reduced launch mass compared to R-1, almost three times with the same with her range and reducing by 25 percent the weight of the warhead. The lead designer of the rocket was appointed V. P. Makeeva.
Flight tests were held in April and July 1953, After some modifications, the missile was accepted into service under the symbol 8А61. Then began the work on creation of the modernized R-11M with a nuclear warhead in a mobile variant on the chassis of a heavy tank "is". This missile was accepted for service under index 8K11. In the future, R-11M modified for armament of submarines of the Navy. In 1958, in the city of Miass (Chelyabinsk oblast) was formed specialized design Bureau headed by V. P. Makeev, and the whole theme of rocket R-11 was transferred there.