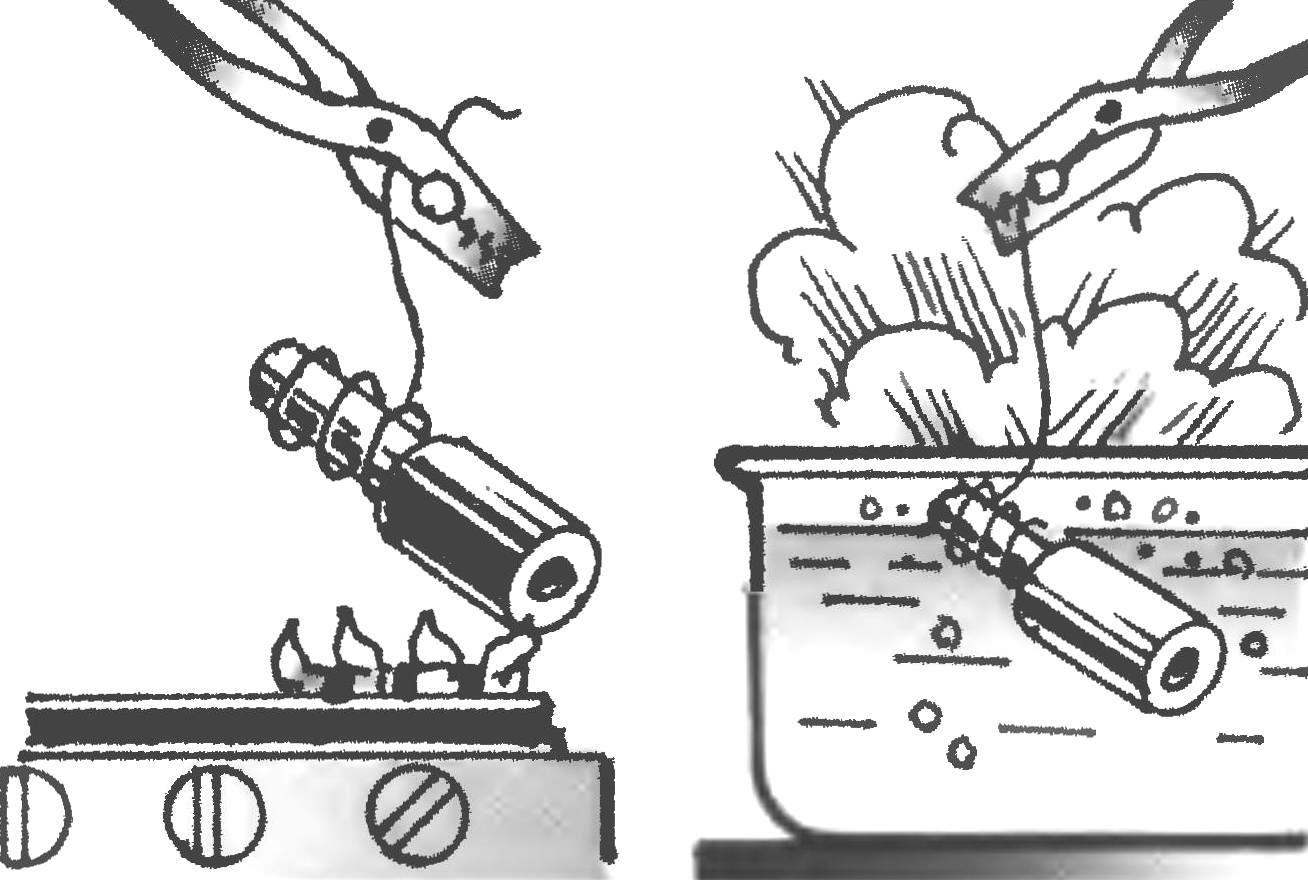 To harden a steel part in a domestic environment, it must first be heated, as, for example, on a gas burner. However, the question arises: what is its holding? Pliers or forceps are not very comfortable with this, as they themselves get really heated, delaying the process. Better to hang the item on a wire, securing it with several wraps.
A. VINOGRADOV, Mogilev, Belarus
Recommend to read
Countersink for drill
Everybody knows to "hide" the head of the screw or nail, a hole must be countersunk. In a domestic environment this operation is usually large diameter drill. But it kvostik drill does...
PLIERS WITH SPRING
Work with pliers, side cutters or other similar tools will be significantly easier if the plastic knob to insert a spring made of cut steel wire with a length of about 150 mm.