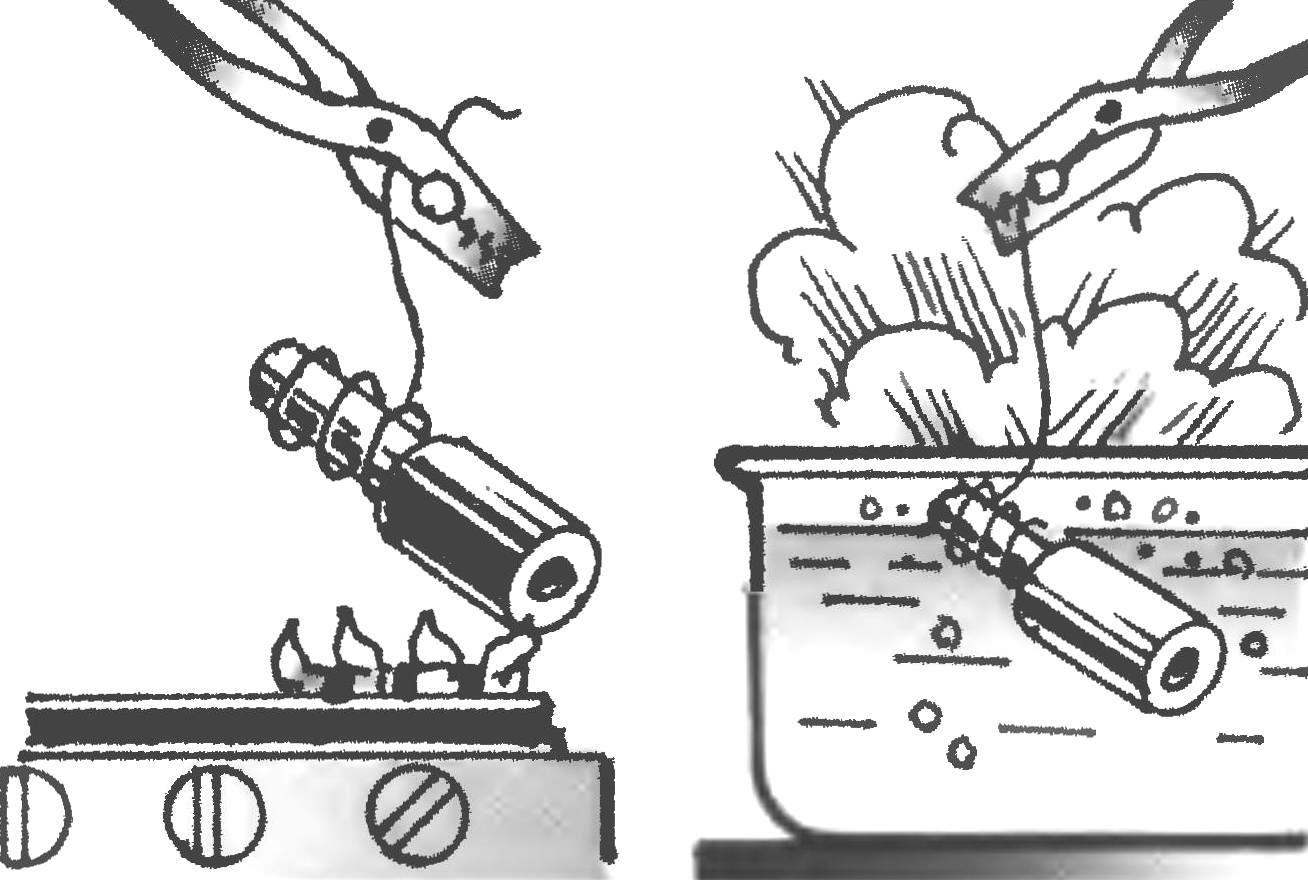 To harden a steel part in a domestic environment, it must first be heated, as, for example, on a gas burner. However, the question arises: what is its holding? Pliers or forceps are not very comfortable with this, as they themselves get really heated, delaying the process. Better to hang the item on a wire, securing it with several wraps.
A. VINOGRADOV, Mogilev, Belarus
Recommend to read
HANGER FOR TOWELS
MATERIAL: rod Ø 8 mm, sheet metal thickness of 2 mm, rivet 4x10 mm, primer and paint for metal. TOOLS: hacksaw, snips, a file, round and semicircular, drill, drill Ø 4 and 12 mm,...
THE ADVENTURES OF THE "ITALIAN" IN RUSSIA
Mass Soviet car VAZ-2101. In the early postwar years the car fleet in the country has increased dramatically this occurred both at the expense of production of cars "Moskvich-400" and...